---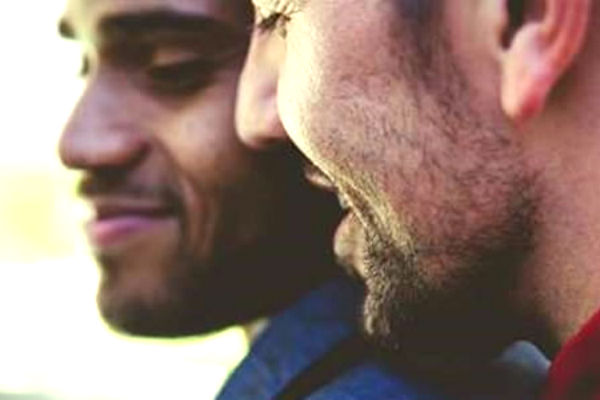 The Health Department announced that starting next year, death certificates will include an "X" option for New Yorkers who do not identify as male or female. The change to the forms was announced at a Board of Health meeting today. The revision will inform the documents used by officials certifying or examining the 54,000 deaths in New York City each year.
"All New Yorkers, regardless of their gender identity, deserve to have documents that reflect and affirm who they are," said First Lady Chirlane McCray. "Today, we are sending a clear message to non-binary New Yorkers that we respect and honor their fundamental rights in every phase of life."
"Reforming our institutions to reflect the identities of the people we serve is essential to being an inclusive, equity-driven agency and city," said Health Commissioner Dr. Oxiris Barbot. "We can honor how non-binary individuals lived by ensuring their death records accurately reflect their identities."
"The Council was proud to usher in a new era last year by passing a bill that allowed New Yorkers to self -identify on their birth certificates as gender X," said Speaker Corey Johnson. "This additional category in death certificates is another valuable step to honor the identity of those who have passed. I want to thank Commissioner Barbot and the Health Department for making this change."
The Health Department will also be guiding providers' work with the decedent's loved ones to make every possible attempt to record a gender identity on death certificates consistent with the wishes of the decedent. The determination may be based on knowledge of the person or documentation including, but not limited to: an amended birth certificate indicating different sex than sex assigned at birth; a statement from the decedent during life requesting a change of birth certificate to different from sex assigned at birth; and medical records indicating self-identification as gender identity differing than sex assigned at birth, as well as other records.
The change comes at no additional costs to the Health Department and retrospective changes to death certificates will be possible.
This new policy builds on the City's effort in 2014, when the Health Department and the City Council approved amendments that removed the requirements for a legal name change and "convertive" surgery. In 2016, New York City became the first jurisdiction in the country to issue an "intersex" designation on a birth certificate. In 2018, Mayor de Blasio signed a law creating for the first time a third gender category, "X", on New York City birth certificates. Since January 1, 2019, there were 362 individuals who requested a gender marker change (327 adults and 35 minors). There have been over 1,600 new gender-marker-congruent birth certificates issued since January 2015.
Last year, the City also announced transgender people would no longer need a letter from a physician or an affidavit by a licensed health care provider to change their gender marker. Instead, people born in New York City can submit their own affidavit, under penalty of perjury, which attests that the gender marker change is for the purpose of affirming their gender identity.
In addition to modernizing birth and death certificate services, the City has worked to improve, protect and promote the health of all transgender New Yorkers. Programs and initiatives include:
"It's important for the government to honor and re-affirm the gender identity of LGBTQ and non-binary people and this change ensures that constituents are granted that respect even when they are no longer here to advocate for themselves. While there has been increased visibility to the trans- and non-binary community over the past decade, there still are significant ways that we can improve our culture to be more inclusive to all and this change is a powerful step forward in that goal. Thank you to the New York City Health Department for moving this issue forward and being an advocate for all New Yorkers," said Bronx Borough President Ruben Diaz Jr.
"New York City has the largest trans community in the United States — more than 50,000 of our neighbors identify as transgender or non-binary. That's why it was so important for New York State to pass GENDA earlier this year and why at the state level I'll be advocating for the Gender Recognition Act in 2020. I'm pleased that Commissioner Barbot and the Health Department will begin adding a third gender category to death certificates, an important way to preserve the dignity of our non-binary siblings after their deaths," said State Senator Brad Hoylman.
"What might appear like a small change to some, is, in fact, everything to many," said Council Member Menchaca. "In death as in life, we want dignity and respect. This change reflects the City's uncompromising recognition to that basic human right."
"These changes allow non-binary New Yorkers to die with dignity," said NYC Council LGBT Caucus Chair Daniel Dromm. "As is the case with men and women, gender markers on the death certificates of gender non-conforming New Yorkers should reflect who they were in life. This effort makes that possible. I thank the NYC Department of Health and Mental Hygiene for moving this effort forward."
---