---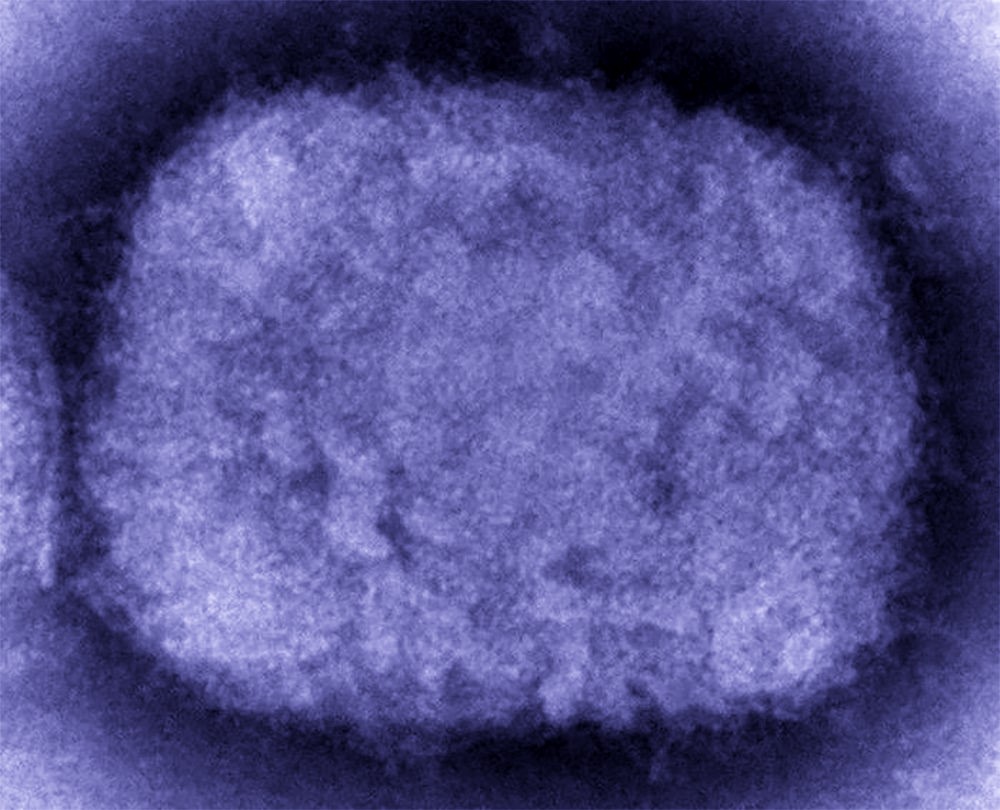 The Health Department is releasing new data that reveal the rapid distribution of vaccines.
Exceeding any other city in the nation – while also showing inequities that require urgent attention. As of August 17, 2022, over 63,000 doses of the JYNNEOS™ vaccine have been administered in New York City, more than any other city in the United States. The data, however, also reveal inequities in vaccine access. 
These data show:
23.3% of vaccines have been administered to Hispanic or Latino New Yorkers, who make up 16% of the population that may be currently eligible for vaccination.
10.2% of doses have been administered to Asian or Pacific Islander New Yorkers, who make up 7% of the population that may be currently eligible for vaccination.
But 12% of doses administered have been given to Black New Yorkers, despite making up 31% of the population that may be currently eligible for vaccination.
14.4% of vaccines administered have been to residents of Queens, who make up 16% of the population that may be currently eligible for vaccination by borough, but 5.3% of doses administered have been given to residents of the Bronx, despite making up 10% of the population that may be currently eligible for vaccination.
Over 92% of all doses have been administered to people who identify as LGBQ+.
In a continued effort to promote equity, the City is boosting its monkeypox vaccination outreach. The City anticipates awarding $5 million to over two dozen community-based organizations who will promote vaccination, with a focus on LGBQ+ and BIPOC New Yorkers in communities that have a high percentage of health and other socioeconomic disparities.
"As a City, we have been able to mount a response to monkeypox that has achieved a speed, scale, and complexity of delivery seen nowhere else in the country, and that New Yorkers expect of us. That said, we remain committed to making sure that those at highest risk of exposure to monkeypox have urgent and equitable access to vaccine, testing, and treatment – particularly LGBTQ+ Black and Latino New Yorkers who have long borne the brunt of racism and its' intergenerational impacts on access to and quality of health care. We have more to do, and since the start of our campaign have worked with community partners and trusted providers to meet people where they are, with the resources they need" said Health Commissioner Dr. Ashwin Vasan. "These new data show that our efforts are making a difference, but that we must double down in order to realize equity in our vaccination campaign citywide. And these new resources going directly to community partners will help us in this fight."
Speed and equity remain a central focus of the City's monkeypox vaccination campaign.
The City has been a national pathbreaker in its vaccine effort – from being the first in the nation to expand vaccine eligibility, to launching high volume mass vaccination sites.
Existing strategies include allocating doses to community-based organizations and providing direct referrals to trusted clinical providers serving those at highest risk. On education, Health Department outreach staff have engaged New Yorkers at Pride events, nightclubs, bars, health fairs, community events and circuit parties to share information about risk and how to take steps to prevent transmission and access vaccine. NYC Health + Hospitals has begun mobile vaccinations at pop-up sites hosted in coordination with community-based organizations and nightlife venues. City outreach teams are also able to book appointments directly for New Yorkers during these focused outreach activities, expanding access to vaccine appointments to the community and meeting New Yorkers where they are.
But persistent inequities revealed in these data highlight a need for more resources to expand work in communities. The additional $5 million will go to over two dozen organizations across the five boroughs to develop outreach materials, conduct outreach in-person and through social media and assist with vaccine navigation over the next six months.
The City continues to work with health care providers, including those who provide sexual health services to New Yorkers, to ensure they have the latest information and resources for their patients. The Department has conducted webinars for providers, issued Health Advisories and other guidance, and offers technical assistance for providers who want to provide vaccine, testing, and treatment for their patients. And the Department meets regularly with community-based organizations and advocates to share information and solicit feedback to drive improvements to the City's response.
About the Data:
These new demographic data are based on vaccination records conducted by the Health Department, NYC Health + Hospitals and affiliated vendors. The denominators for eligible population displayed are based on estimates produced through the Health Department's annual Community Health Survey.
About monkeypox
In the current outbreak, the monkeypox virus:
Is spreading mainly during oral, anal and vaginal sex and other intimate contact such as rimming, hugging, kissing, biting, cuddling and massage
Can spread through direct contact with a rash or sores of someone who has the virus; from coming into contact with clothing, bedding, towels or other items they have used; and from prolonged face-to-face contact
Spreads when people have symptoms, but experts are still studying whether it spreads before symptoms start or after they end
May spread through semen, saliva, feces (poop) and other body fluids – experts are still studying whether this is possible.
Symptoms
The most common symptom is a rash or sores that may look like pimples or blisters. The rash and sores may be all over the body or on certain parts, including around and inside the genitals, anus and mouth, and last for two to four weeks. The rash can be extremely itchy and painful and interfere with daily activities. Sores in the anus or urethra can make it hard to go to the bathroom. Some people also have flu-like symptoms such as sore throat, fever and fatigue. Complications from monkeypox infection include inflammation of the rectal lining (proctitis). Even after healing, people can have scarring in the areas where they had sores. We do not know if monkeypox causes long-term health problems. A person is contagious until all sores have healed, and a new layer of skin has formed, which can take two to four weeks.
Prevention and Care
While the current outbreak continues, the best way to protect yourself from monkeypox is to avoid sex and other intimate contact with multiple or anonymous partners. If you choose to have sex or other intimate contact, the following can help reduce your risk, even if you have been vaccinated:
Reduce your number of partners, especially those you do not know or whose recent sexual history you do not know.
Avoid sex parties, circuit parties and other spaces where people are having sex and other intimate contact with multiple people.
Ask your partners whether they have monkeypox symptoms and about their recent sexual history. Remember, some people may not know they have monkeypox, especially if they have only mild symptoms or symptoms that may be confused with other conditions.
Do not have sex or intimate contact with anyone who feels unwell, especially if they have a rash or sores or were recently exposed to monkeypox.
If you choose to have sex or other intimate contact with someone while they are sick, cover all rashes and sores with clothing or sealed bandages. This may reduce spread from contact with the rash or sores, but other methods of transmission may still be possible.
Since it may be possible the virus can be transmitted through semen, use latex condoms during sex.
Do not share towels, clothing, fetish gear, sex toys or toothbrushes.
Wash your hands, fetish gear and bedding. Sex toys should be washed after each use or sex act.
As more New Yorkers are diagnosed with monkeypox, it is crucial to seek care as soon as you notice a rash or sores. Call your health care provider immediately. If you do not have one, call 311 to get connected to an NYC Health + Hospitals location or to access H+H Virtual Express Care. You can also visit the NYC Health Map to find a provider near you. Care is available in NYC regardless of immigration status, insurance coverage or ability to pay.
---