---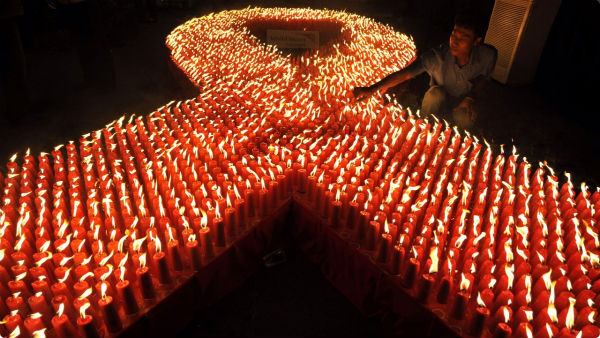 The Health Department today released its 2014 HIV Surveillance Annual Report, which shows that the annual number of new HIV diagnoses in New York City has reached an all-time low, and, for the first time, includes data on HIV/AIDS among transgender New Yorkers. In 2014, 2,718 people were newly diagnosed with HIV in NYC, compared to 2,832 in 2013 and 4,397 people ten years prior in 2004, a reduction of more than 38 percent. Communities of color continue to be disproportionally affected by HIV and AIDS – Black and Hispanic men who have sex with men (MSM) continue to have the highest HIV diagnosis rates. The Health Department report also presents new information on HIV viral load suppression showing that the proportion of people in HIV care who achieve viral suppression increased from 69 percent in 2010 to 81 percent in 2014. Additionally, the Health Department announced the launch of #PlaySure, a media campaign that promotes the full range of HIV prevention tools to support safer sex practices among all New Yorkers, regardless of their HIV status.
The announcement was made by Health Commissioner Dr. Mary T. Bassett during the 28th Annual World AIDS Day, an event at the Apollo Theater organized in partnership with the NYC World AIDS Day Coalition, a group of more than 60 local organizations working toward ending the HIV epidemic in New York City.  At the event, Mayor Bill de Blasio and Harlem City Council Speaker Melissa Mark Viverito announced the NYC Plan to End the Epidemic, a 23 million dollar comprehensive effort to increase HIV prevention and health care programming that will benefit nearly 200,000 New Yorkers per year when fully implemented.  The plan aims to decrease HIV transmission in New York City by reducing the number of new annual HIV infections to match the statewide goal of no more than 750 cases per year by 2020.  More details about NYC Plan to End the Epidemiccan be found at the Office of the Mayor's website.
"I am proud that we have reached another new low in 2014 for new HIV diagnoses in New York City, but we still have much work to do to end this epidemic," said Health Commissioner Dr. Mary T. Bassett. "Last year more than 2,700 individuals were newly diagnosed with HIV – that is still too many. Working together we must strive harder to reach those communities that bear the highest burden of HIV and AIDS. I am thankful to Mayor de Blasio and Governor Cuomo for their commitment of additional resources to ending the epidemic. I am hopeful that this, combined with the community's ongoing dedication, will bring the number of new HIV infections to zero."
"Ending the Epidemic in NYC means hastening the work we have already begun while implementing new technology at a historic pace," said Dr. Demetre Daskalakis, Assistant Commissioner for the Health Department's Bureau of HIV/AIDS Prevention and Control.  "Translating plans into action, we call upon New Yorkers and their healthcare providers to use all the tools in the HIV and STI prevention tool kit to keep our City healthy. This means people living with HIV need to look after their own health by engaging in care and achieving durable control of their viral load by taking HIV treatments consistently.  HIV treatment keeps them healthy while reducing the risk of passing HIV by over 90%.  PrEP is a daily pill that New Yorkers who are potentially exposed to HIV take to prevent infection. With PrEP, treatment of people with HIV as prevention, and the continued success of the NYC Condom program, New Yorkers will be able to customize a prevention plan using all these tools to allow them to leave fear behind and just #PlaySure to keep themselves and our City on target to End AIDS by 2020."
HIV/AIDS Surveillance Data
The Health Department's most recent surveillance data report includes graphic trends in HIV diagnoses for key populations, maps displaying the distribution of HIV in NYC, and measures of key outcomes such as linkage to care, viral suppression, and mortality among people with HIV.
For the first time, the Health Department is featuring a section on HIV among transgender New Yorkers, data on cigarette smoking rates among people with HIV compared with rates among the general NYC population, and measures of sexual risk behaviors among men and women with HIV. Overall, the report shows continued progress in reducing HIV diagnoses and deaths in NYC, in line with key goals of the state's Ending the AIDS Epidemic initiative.
The Health Department's surveillance report features information on HIV/AIDS among transgender New Yorkers. In 2014, 49 transgender people were diagnosed with HIV, and 15 were diagnosed with AIDS. From 2010 to 2014, a total of 234 transgender people were diagnosed with HIV. Compared to all people diagnosed with HIV in NYC from 2010 to 2014, transgender people diagnosed with HIV were more likely to be Black or Hispanic (90 and 77 percent respectively).
HIV and AIDS diagnoses, prevalence, care outcomes, and survival rates continue to disproportionately affect certain populations. In 2014, people newly diagnosed with HIV in NYC were predominantly male, Black or Hispanic, young, men who have sex with men (MSM), or people living in relatively high-poverty areas. The proportion of people in HIV care who achieved viral suppression was lower among women, Blacks and Hispanics, and younger people with HIV. Short-term survival after HIV diagnosis was lowest for Blacks and Asian/Pacific Islanders.
#PlaySure Media Campaign & #PlaySafe Kit
The Health Department is releasing a new HIV and STI prevention campaign, #PlaySure.
#PlaySure was developed to send sex-positive and empowering message to all New Yorkers regardless of their HIV status.   Pre-exposure prophylaxis (known as PrEP), HIV treatment, and the NYC Condom together create a toolkit for HIV prevention and sexual health. To #PlaySure means setting aside fear, and replacing it with communication, honesty, and the tools we know can stop HIV and STIs. The goal of this campaign is to reach all New Yorkers where they're at and letting them choose the HIV and STI prevention tools that work for them, regardless of their HIV status.
To complement the new campaign, the Health Department also developed an innovative safer sex tool, the #PlaySafe kit. This kit holds everything New Yorkers need to #PlaySure  – it holds condoms, lube, and the prevention pill of your choice (PrEP, HIV meds, and/or birth control). The goal was to allow users to design the safer sex kit that fit their lifestyle and needs. These kits will be available for free at participating community organizations and at many community events throughout the year. Thanks to a collaboration between the Health Department and the Keith Haring Foundation, #PlaySafe kits will also be accompanied by limited edition Keith Haring bags. Keith Haring was a New York City-based artist and social activist who we lost to AIDS-related complications twenty-five years ago, at the very young age of 31.
MAC AIDS Fund Commitment
In partnership with state and city leadership and community organizations, the MAC AIDS Fund announced an additional $500,000 to support Ending the Epidemic. The largest corporate funder of HIV/AIDS globally, the MAC AIDS Fund donates over $3 million annually to New York-based organizations providing critical HIV/AIDS programs and services. Funding from the MAC AIDS Fund will support a pilot to demonstrate a "one-stop" rapid anti-retroviral start program to help test and link newly diagnosed individuals to treatment and care.
"We've been on the frontline in the fight against HIV for over 20 years and have raised $400 million in the fight against HIV/AIDS," said Nancy Mahon, Senior Vice President of Global Philanthropy and Corporate Citizenship for The Estee Lauder Companies and Global Executive Director for the MAC AIDS Fund. "Innovative programs like this help people living with HIV access the care they need when they need it, regardless of background or income. We look forward to joining our partners in New York City and across New York State in Ending the Epidemic."
World AIDS Day Honorees
This past year's progress in ending the epidemic is due in large part to the support of the Health Department's community partners, including community-based organizations, medical providers and local elected officials. To highlight the work of some of these partners and others who have made significant contributions to HIV prevention, treatment, and care in New York City, Health Commissioner Dr. Bassett presented the following honorees with World AIDS Day Awards:
Charles King: Mr. King is the president, CEO and one of the four co-founders of  Housing Works, which has been providing services to homeless individuals  living with HIV and AIDS in New York City and beyond, since 1990. Mr. King has aggressively lobbied and demonstrated for causes and been arrested for civil disobedience more than 50 times for doing so. Described by friends and associates as "messianic," "selfless," and "fire-and-brimstone down to his bones," Mr. King has spent his life working and advocating for the most marginalized members of the community.  Mr. King is the Co-Chair of New York State's Ending the Epidemic Task Force which is responsible for creating the "Blueprint for Ending the AIDS Epidemic." This comprehensive strategy, adopted earlier this year by Governor Cuomo, includes more than 30 specific recommendations for the state to reach its goal of ending the HIV epidemic in New York State by 2020.
Kimberleigh J. Smith, MPA: Ms. Smith is the Vice President for Policy, Advocacy and Communications at Harlem United, which she joined in January 2010. Ms. Smith has dedicated her 23-year career to improving health and promoting health equity and social justice for women, the LGBT community and communities of color.  She started her diverse career as a journalist, and has worked as non-profit grants writer, international AIDS program volunteer, HIV prevention program director, policy analyst and advocate. She was honored to serve Harlem United as it successfully led a statewide effort to change public health law to make HIV testing more routine. She has been a vocal and persistent advocate to ensure access for communities of color to new prevention interventions, like pre-exposure prophylaxis, or PrEP.   She worked alongside allies in New York City and State to urge Governor Cuomo to create a plan to end AIDS by 2020, and proudly represented Harlem United on Cuomo's Ending the Epidemic Task Force.  Ms. Smith also is immensely honored to be a recipient of the 2015 Joe Capestany VOCAL for Justice Award.
Mister Cris: Mister Cris is the Executive Director and co-founder of Community Kinship Life (CK Life). He is committed to helping individuals of Trans experience during all stages of their transition by providing members of the community and providers with well-informed tools for success. Mister Cris travels nationally to educate providers as well as community members regarding topics relevant to Trans healthcare. Mister Cris is also the co- creator and Coordinator of the Bronx Trans Health space Surgery program a collaboration between CK Life and Bronx Lebanon Hospital. This program is the only full service Transgender Surgery program currently in the state of New York offering transition related surgeries while accepting insurances such as Medicare, Medicaid, and affordable care plans etc. Mister Cris holds degrees in Writing and Urban health, an MBA in Public and Healthcare Administration, and is currently pursuing a Doctorate degree. He applies his background in mental health and insurance advocacy to help the community access the services they need in their pursuit of wholeness and happiness.  Mister Cris has received many awards, including a Proclamation from the Bronx Borough President for his amazing work in the community.
Zil Garner Goldstein: Ms. Goldstein is a family nurse practitioner at Mount Sinai-Beth Israel where she practices primary care, focusing on LGBT/queer health, transgender health and HIV primary care. She has multiple publications in the field of transgender and sex-worker health and is the Clinical Director and primary referral clinician for the Persist Health Project which serves people affected by the sex trade.  Additionally, Ms. Goldstein serves on the Board of Directors for "Trans Bodies, Trans Selves", the first book aimed at helping transgender people and their families understand and move through their lives. She also holds an Associate Professorship at Mount Sinai Medical School where she trains doctors to provide competent transgender healthcare.  Ms. Goldstein loves teaching other nurses how to work with sex worker and trans clients as well as empowering her community to take charge of their own bodies. Ms. Goldstein holds a Bachelor of Arts degree in Sociology from Wesleyan University, a Bachelor of Science in Nursing from Quinnipiac University, and a master's degree in Nursing from Pace University.
Housing Works: In 1990, there were less than 350 housing units available to accommodate the estimated 30,000 HIV-positive homeless people living in New York City.  Four passionate activists and members of ACT UP – Keith Cylar, Charles King, Eric Sawyer, and Virginia Shubert— formed Housing Works with the belief that stable housing was the key to helping HIV positive people live a fulfilling life. Today, Housing Works is the largest community-based AIDS service organization in the United States and the nation's largest minority-controlled AIDS service organization. When it comes to dealing with mentally impaired or chemically dependent clients, instead of abstinence-based programs, Housing Works offers "low-threshold" programs such as needle exchange and other harm reduction measures in order to work with current drug users "where they're at." Housing Works operates over 170 units of their own housing for HIV positive individuals and four healthcare centers across New York City that provide top-quality medical, dental and mental health care. Over the last 25 years, armed with the mission "to end the dual crises of homelessness and AIDS through relentless advocacy, the provision of lifesaving services, and entrepreneurial businesses that sustain our efforts", Housing Works has provided lifesaving services, such as housing, primary care, job training, social support and legal help, to more than 20,000 homeless and low-income New Yorkers living with HIV/AIDS.
---