---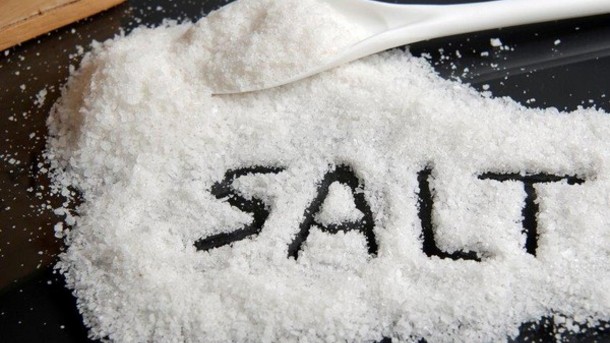 The Health Department today began citywide enforcement of the sodium warning rule requiring chain restaurants to identify menu items high in sodium. On May 26, a New York State appeals court rejected the National Restaurant Association's (NRA) challenge to the rule and lifted a court-held block on enforcement. Starting today, New York City chain restaurants with 15 or more locations nationwide must post a sodium warning icon next to menu items and combo meals containing more sodium than the daily recommended limit of 2,300 milligrams. The size of the icon must be no smaller than the font size of the menu items. The rule also requires chain food service establishments to post the following warning statement:
Warning: indicates that the sodium (salt) content of this item is higher than the total daily recommended limit (2,300 mg). High sodium intake can increase blood pressure and risk of heart disease and stroke.
"The sodium warning rule makes it easy for New Yorkers to identify menu items that contain more than the daily recommended limit of sodium and to make healthier choices at chain restaurants," said Health Commissioner Dr. Mary T. Bassett. "Lowering sodium intake reduces the risk of high blood pressure, heart disease and stroke. Many restaurant chains across the city have been posting the sodium warning label since this past December and we expect all chain restaurants to comply."
"New York's leadership encouraging sodium reduction in food has had an impact across the nation," said CSPI president Michael F. Jacobson. "Now that New York City restaurants must now comply with the city's sensible regulation, customers can plainly see when a single menu item has a day's worth or more of sodium. It should inspire restaurants to use less sodium and should reduce New Yorkers' risk of hypertension, heart attack, or stroke."
"The new sodium warning rule will help New Yorkers make better informed choices and eat healthier. It's a win-win for everyone," said Assembly Member Richard N. Gottfried, Chair of the Assembly Committee on Health.
 "Americans deserve to know how much sodium they are eating. Consuming 2300 mg of sodium or more in a single meal would put an individual over the recommended healthy amounts according to the CDC's dietary guidelines. These warning labels will empower people to make healthier choices and improve their heart health," said LeWanza Harris, MD, MPH, Board Member of the American Heart Association in New York City and Associate Quality Officer at New York Presbyterian. "We are grateful that the city is now able to move forward with implementation of this policy. We expect New Yorkers will now become better informed about the choices they make while dining out at our chain restaurants. This law can help make the healthy choice, the easier choice.
Food labeling is already a regular feature in New York City chain restaurants, where calorie labeling has been required since 2008. The sodium icon easily fits into this system and many restaurants in the city were complying with the rule ahead of enforcement. Restaurants found not in compliance during a regular Health Department inspection will be issued a notice of violation that is subject to a fine. Violations do not count toward the restaurant's grade.
The sodium warning rule was passed by the Board of Health in 2015 to alert New Yorkers about chain restaurant foods with excessively high sodium. There's a well-established link between high sodium intake and high blood pressure, heart disease and stroke. Heart disease is the leading cause of death nationally, contributing to one out of every four deaths. In 2014, approximately 17,000 people in New York City died from heart disease. The average New York City adult consumes nearly 40 percent  more than the recommended daily limit of 2,300 mg. The sodium warning rule is a key tool in efforts to reduce chronic disease and close the health gaps between Whites and people of color from Harlem to Hollis.
For more information on the sodium warning rule, call 311 or visit nyc.gov/health/salt.
Related Articles
---