---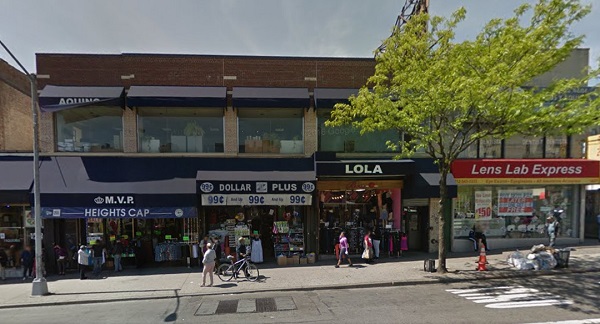 The Health Department and the Fund for Public Health in New York today announced the release of $400,000 in grants to eight community-based organizations in neighborhoods across the city as part of Take Care New York (TCNY) 2020.
The agency's blueprint for creating healthier communities. Building on extensive input that the Health Department received through 28 community consultations across the city, eight organizations have each been awarded $50,000 grants to develop neighborhood health action plans to address local health priorities, such as obesity, smoking, high school graduation, among others. The organizations will act as TCNY Planning Partners to help achieve the health equity goals set out in TCNY 2020 by mobilizing community members and developing local action plans to effect change. 
"Take Care New York is the City's blueprint for a healthier city, and these awards will facilitate planning to improve health in neighborhoods that need it the most," said Health Commissioner Dr. Mary T. Bassett. "TCNY Planning Partners will help ensure critical community input as we pursue the TCNY 2020 goals across the city. We look forward to working with these community-based organizations to make every neighborhood a healthy neighborhood."
"We want New Yorker's to have ownership in developing health initiatives that speak to the specific interests of their community," said First Deputy Commissioner Dr. Oxiris Barbot. "This phase of community engagement will help catalyze change by bringing together community stakeholders invested in building healthier neighborhoods."
The selected organizations participated in a competitive request for proposal process which closed at the end of June. Each organization will develop a health action plan for a different New York City neighborhood with a high burden of poor health outcomes.
The grantee organizations that will work as TCNY Planning Partners are:
The Washington Heights CORNER Project (serving the Washington Heights neighborhood in Manhattan), which provides low barrier harm reduction services, health care, support service referrals, training and employment opportunities to individuals that face addiction, mental health illness and homelessness.
Here are the others:
Public Health Solutions

(serving the Jamaica neighborhood in Queens), which implements innovative, cost-effective, and population based community health programs, conducts research on public health issues, and provides services to other nonprofit organizations to address public health challenges.

    
The Rockaway Waterfront Alliance

(serving the Far Rockaway neighborhood in Queens), which is dedicated to empowering residents of underserved communities in the Rockaways to play a role in the determination of their neighborhoods.      
The Sunset Park Health Council NYU Lutheran Family Health Centers

(serving the Sunset Park neighborhood of Brooklyn), which works to improve the health of underserved communities by delivering high-quality, culturally-competent health care and human services.
The Jewish Community Center of Greater Coney Island

(serving the Coney Island neighborhood in Brooklyn), which works to improve the quality of life of vulnerable people of all backgrounds, stabilize neighborhoods in the south Brooklyn community and throughout the city, and empower low-income New Yorkers to maximize their potential.     
Project Hospitality (serving the Mariners Harbor/Port Richmond neighborhood in Staten Island), which reaches out to community members who are hungry, homeless or otherwise in need in order to work with them to achieve their self-sufficiency.
The Staten Island Partnership for Community Wellness (serving the Stapleton neighborhood in Staten Island), which works to improve the health of the Staten Island community through collaboration and a multi-disciplinary approach.
The Bronx Northwest Community and Clergy Coalition

(serving the Fordham neighborhood in the Bronx), which works to unite diverse people and institutions to work for economic democracy and racial justice through intergenerational community organizing.
During the 5-month grant period, each grantee will convene diverse community members within their area to: (a) make a collective decision about which Take Care New York 2020 objective to address, from a list of objectives previously prioritized by New Yorkers living in their community during phase I of TCNY 2020; and (b) collaboratively plan for action to advance that objective.
Starting next month, community members will assess resources and assets in their neighborhoods that can be leveraged to support a local action plan and identify potential interventions. In the fall, Planning Partners will reconvene community members to choose an intervention to address the health issue they would like address locally. By the end of the year, TCNY Planning Partners and community members will write a local action plan, delineating methods for securing resources and steps for implementation.
"Health starts at home and around the neighborhood, where one learns to practice healthy habits and access medical care from a trusted provider — particularly someone who speaks their language," said Brooklyn Borough President Eric L. Adams. "Take Care New York 2020 and its partners continue to provide critical health care services to families in their communities, with the awareness of local needs that allow them to focus their priorities on the chronic illnesses such as diabetes and hypertension that oftentimes threaten to undermine our borough's quality of life. I am proud to support their efforts through support for the many invaluable health centers and other community-based organizations providing these vital services in Brooklyn."
"Borough Hall has been committed to improving the health of Staten Islanders who want to live healthier lives since I took office," notedStaten Island Borough President James Oddo. "These grants are an essential step to educating the community and activating additional programs to help people live healthier lives. The Staten Island Partnership for Community Wellness has been a partner of ours on many fronts and I'm confident in their ability to really foster change."
"Community-based organizations are on the front line of community needs," said Assembly Health Committee Chair Richard N. Gottfried. "They combine cultural competency and connections to their neighborhoods.  This funding – which covers all five boroughs – is a key step to meeting the Take Care New York 2020 community health goals."
"Community based organizations have a unique ability to provide excellent care and create better health outcomes for the communities they serve," said Council Member Corey Johnson, Chair of the Committee on Health. "Funding these programs is going to make a hugely positive impact on the lives of many New Yorker's. With awardees in all five boroughs, these grants support research, education, and effective healthcare services in ways that will reach people in effective and culturally competent ways. I'm proud of the work that Commissioner Dr. Mary Bassett and our outstanding Department of Health and Mental Hygiene has done to create healthier communities across our City."
"As the Bronx continues to lag behind the rest of the state in health outcomes and equity, it is crucial for community organizations to be engaged in the mission to create healthier communities. The Bronx Northwest Community & Clergy Coalition is well-suited to be a TCNY Planning Partner because of its intimate knowledge of the Bronx and its needs. We look forward to their work and outcomes," said Council Member Ritchie Torres.
"I have been committed to making sure we have the healthiest district in the City and am looking forward to working with our latest ally Public Health Solutions. I am also pleased to be a part of a program that addresses the wellbeing of the community by including the residents that live in it" said Councilman I. Daneek Miller. "The Take Care New York 2020 initiative will help to ensure areas of the City that lack adequate facilities and resources to stay healthy by letting the City know what they need, and create a plan that each community can implement. I look forward to seeing the progress and thank Mayor Bill de Blasio and Commissioner Dr. Mary T. Bassett for all they do to help New Yorkers stay healthy."
"Staten Island has some of the highest rates of smoking, chronic diseases and mortality in the city. With no public hospital in the borough, the need for preventive health initiatives is especially acute. This initiative aims to create a community action plan that will improve the health of Staten Islanders, enlisting the expertise of Project Hospitality and the Staten Island Partnership for Community Wellness," said Councilwoman Debi Rose.  "This grant will enable these groups to build on the good work they do in our borough and further improve the health of the Staten Island community."
"The CORNER Project does great work in addiction recovery and prevention, supporting our youth and keeping dangerous materials out of the hands of children…."
"Strengthening our local service providers is paramount in overcoming the health-related challenges we face uptown," said Council Member Ydanis Rodríguez. "The CORNER Project does great work in addiction recovery and prevention, supporting our youth and keeping dangerous materials out of the hands of children. I want to thank Commissioner Basset and her team as well as The Fund for Public Health in New York, for recognizing the power of smaller scale service providers in making a real difference in our neighborhoods across the city, and especially Washington Heights."
"As our population grows, particularly the number of seniors in New York City, we must remain cognizant of the need to plan ahead and address health concerns," said Council Member Mark Treyger.  "We must be prepared to keep our seniors, children, and hard-working families on the path toward optimum health. With the help of these grants, the TCNY Planning Partners can create a plan of action that engages New Yorker's to best meet the health needs of their communities."
"The Take Care New York 2020 program will provide resources to help improve health outcomes in the Bronx and eradicate health disparities," said Council Member Fernando Cabrera "I'm pleased that the Department of Health has provided funds for this purpose and I look forward to the results of the plan's implementation."
TCNY 2020 is the City's blueprint for giving every New Yorker the chance to live a healthier life. Its goal is twofold – to improve every community's health, and to make greater strides in groups with the worst health outcomes, so that the city becomes a more equitable place for all New Yorkers.
The TCNY Planning Partner grants are made possible with funding from the Population Health Improvement Program, established by the New York State Department of Health. For more information about Take Care New York 2020, visit nyc.gov/tcny2020. To inquire about participating in the health action planning process in one of the above neighborhoods, contact Vidushi Jain, Community Engagement Coordinator, at vjain1@health.nyc.gov.
More information about the Take Care New York 2020 can be found at nyc.gov/tcny2020.
Photo via Google
Related Articles
---