---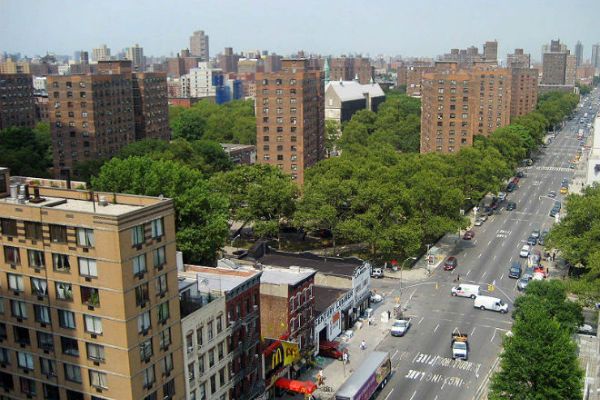 The Health Department today released the 2016 Infant Mortality Summary of Vital Statistics, which found that infant mortality has dropped to a historic low in New York City, though disparities between race and ethnic groups persist. The report provides an overview of deaths among infants younger than 12 months. Infant mortality was 4.1 per 1,000 live births, a 24 percent decline from 2007. Although the rate has declined for almost all race and ethnic groups, the mortality rate for Black infants remains three times higher than White infants. For Puerto Rican New Yorkers, the rate was 1.3 times higher, and for other Hispanics it was 1.5 times higher. The report also includes data by neighborhood – East Flatbush, Brooklyn; Pelham Parkway, Bronx; and Central Harlem had the highest rates of infant mortality, while Bay Ridge, Brooklyn had the lowest.
"While infant mortality rates have declined across all race and ethnic groups, large disparities still exist in our city," said Health Commissioner Dr. Mary T. Bassett. "The root cause of these disparities is longstanding structural racism, which has contributed to poorer health outcomes among communities of color. The de Blasio Administration and the Health Department are committed to ensuring that New Yorkers, no matter their race, zip code or economic status, have healthy lives and healthy babies."
"We are grateful to see citywide infant mortality rates continuing to improve, but the persistent racial disparities drive us to intensify efforts to close the gap," said First Deputy Health Commissioner Dr. Oxiris Barbot. "We all play a role in improving the lives of Black and brown women and their babies."
"This new data is an urgent call to redouble our efforts to reduce infant deaths in communities of color," said David A. Hansell, Commissioner of the Administration for Children's Services. "We all have a responsibility to ensure that all families are safe and healthy, and we are working closely with our partners at the Department of Health and Mental Hygiene to advance our shared goal of reducing disparities in access to healthcare and information."
"While it is encouraging that our overall infant mortality rate has decreased and is lower than the national rate, it is troubling that there continues to be a significant disparity among  African-American and low-income communities," said New York Senator Gustavo Rivera.  "I will continue to work with the Department of Health to ensure communities like the one I represent receive the adequate resources to close the gap that currently exists in vulnerable communities and reduce the number of infant deaths throughout our City."
It's unthinkable residents of Central Harlem are three times as likely to experience an infant death than residents in the Upper West Side.
"Over the past decade New York has made great strides toward reducing the citywide infant mortality rate," said Council Member Mark Levine, Chair of the Health Committee. "However, I remain deeply concerned over the persistent racial disparities in this area. It's unthinkable residents of Central Harlem are three times as likely to experience an infant death than residents in the Upper West Side. To truly address the issue of infant mortality in New York, we must continue to invest in programs like the Safe Sleep initiative, and increase the number of Neighborhood Health Action Centers in areas where they're needed most."
To promote maternal and infant health in New York City, the Health Department works with community partners and residents, especially in neighborhoods with the heaviest burden of negative health outcomes. The Center for Health Equity (CHE), through its Neighborhood Health Action Centers, provides health and social services, community programs and Family Wellness Suites – dedicated spaces for women to breastfeed, rest, exercise and strengthen their social support networks. In addition, the Bureau of Maternal, Infant and Reproductive Health, in partnership with the Administration for Children's Services (ACS), launched the Safe Sleep initiative, which offers safe sleep education and portable cribs through its home visiting programs, community partners, and the Action Centers.
Infant mortality data highlights:
In 2016, New York City had an infant mortality rate of 4.1 infant deaths per 1,000 live births, a slight decrease since 2015 (4.3 per 1,000 live births). Due to the small number of deaths, the rate will fluctuate from year to year.
The infant mortality rate has declined 24 percent since 2007, when it was 5.4 per 1,000.
The infant mortality rate for Blacks was 8.0 per 1,000 live births, three times higher than the infant mortality rate for Whites, which was 2.6 per 1,000 live births.
The infant mortality rate was highest among infants of women ages 40 and above.
In areas with very high poverty, the infant mortality rate was 1.9 times higher than in areas with low poverty.
Infant mortality rates in New York City are also lower than the national rate. In 2016, the infant mortality rate in the United States was 5.9 per 1,000 live births, according to the Centers for Disease Control.
Additional data can be found in the 2016 Infant Mortality Annual Summary located on the agency's website,nyc.gov/health.
City and Health Department programs that support healthy pregnancies and babies include:
Screening for Maternal Depression
The Centers for Disease Control and Prevention estimates that 1 in 9 women experience maternal depression. Through an expansion under First Lady Chirlane McCray's mental health initiative ThriveNYC, depression screenings are now a routine part of care for pregnant women and new mothers at pre-natal clinics at 12 NYC Health + Hospital sites, including all 11 hospitals and New York City Health + Hospitals/Gotham Health, Gouverneur, a large community health center on the Lower East Side.
The evidence-based, nurse home-visiting program expanded from seven to nine locations last year, thanks to a $4 million investment by Mayor de Blasio and the City Council, and $3 million from the State. The program's nurses work with low-income, first-time mothers, their infants, and their families to improve maternal and child health outcomes, build secure relationships between parents and children, and support family economic self-sufficiency. NYC NFP also participates in the Cribs for Kids program, providing safe sleep education and cribs to families enrolled in the program. Since its launch in 2003, the program has served more than 15,100 families. The two new NYC NFP sites, which will serve an additional 200 families in some of the city's historically underserved communities, are being co-located with NYC Health + Hospitals' Metropolitan and Woodhull facilities.
The Newborn Home Visiting Program has served more than 46,000 families since 2007. The program sends health workers into homes to provide breastfeeding support and safe sleep education, among other support services for families. NHVP serves eligible mothers regardless of age or immigration status in select zip codes in the Bronx, Harlem and Brooklyn, as well as any mother giving birth while residing in Department of Homeless Services (DHS) shelter or entering a shelter with an infant up to two months of age.
At the Neighborhood Health Action Centers, the Family Wellness Suites expand the scope of reproductive and women's health services by providing a physical space for women to breastfeed, rest, exercise, and strengthen their social support networks. Programs offered at the suites include activities to support breastfeeding, risk-reducing behaviors during and after pregnancy, healthier eating, as well as resources for referral to medical and social service providers and birthing centers.
Every year in New York City about 50 infants die from preventable sleep-related causes. The Health Department conducts safe sleep education in hospitals citywide, including Grand Rounds to providers. The Health Department partnered with the Administration for Children's Services (ACS) to launch a safe sleep public awareness campaign and a video to be shown to all maternity patients and flyers to be mailed with every birth certificate. Through the Safe Sleep Champions project, the Health Department also supports grandparents and other caregivers in helping families avoid sleep-related infant deaths by providing information and connecting them to local resources on breastfeeding and social services. Last May and June, 80 Champions were recruited and trained in all five boroughs. This spring and summer, additional grandparents are being trained in the Neighborhood Health Action Centers' Family Wellness Suites.
The program focuses on central and eastern Brooklyn, serving the neighborhoods of Brownsville, East New York, Bedford Stuyvesant and Bushwick. Healthy Start Brooklyn provides home visiting, childbirth and parenting education, fitness classes, and resources on breastfeeding, perinatal depression, developmental delays and stress relief. The program works with the entire family by engaging fathers through the program In the Circle, which supports men as parents and offers referrals to job training and other services. Healthy Start Brooklyn also operates the By My Side Birth Support Program, pairing doulas (trained childbirth assistants) with pregnant women.
Preterm birth/low birthweight is the number one risk factor for infant mortality in New York City. CenteringPregnancy, an innovative model of group prenatal care, is associated with lower rates of preterm birth, especially among Blacks and other groups that face inequities in birth outcomes. Over the past two years, Healthy Start Brooklyn has supported three Brooklyn prenatal clinics with training and start-up support.
For more information on the Center for Health Equity, visit nyc.gov/health/CHE.
For more information about Take Care New York 2020, visit nyc.gov/tcny2020.
No related posts found...
---