---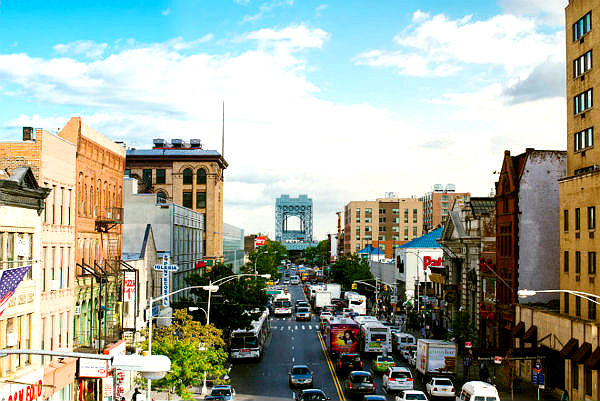 The Health Department today announced that beginning Jan. 1, 2019, New Yorkers can change the gender on their birth certificate to "X" to reflect a non-binary gender identity. Furthermore, transgender and gender non-binary New Yorkers will no longer need a letter from a physician or an affidavit signed by a licensed health care provider to change their gender on their birth certificate. People born in New York City can submit a notarized affidavit that attests the gender marker change is to affirm their gender identity. A sample affidavit is available online. Although sex assigned at birth is required on birth certificates, the Health Department recognizes that some people's assigned sex may not be consistent with their gender identity. The Department already allows New Yorkers to amend the gender on their birth certificate without surgery or a name change.
"Transgender and gender non-conforming New Yorkers deserve the right to choose how they identify and to live with respect and dignity," said Mayor Bill de Blasio. "This bold new policy advances the fight for equality and makes our City fairer for all people."
"New Yorkers deserve a birth certificate that reflects and affirms their lived reality," said First Lady Chirlane McCray. "No one should have to claim a false identity because the government refuses to acknowledge gender fluidity."
"For decades, New York City has been a place where people come to express their identity, but our institutions never afforded transgender and non-binary individuals control over their gender on government documents," said Health Commissioner Dr. Oxiris Barbot. "By offering a non-binary option and a less burdensome way to change one's gender on their birth certificate, the City is moving in the right direction towards full equality for New Yorkers who have historically been marginalized and ignored."
"No one can tell you who you are, and only you can decide your identity. Now every New Yorker can make their own choice as to how their gender is represented on their birth certificates," said Speaker Corey Johnson. "I have long advocated for this gender "X" category option and I am proud that New York's birth certificates are now as inclusive as our City. I hope everyone who chooses to change their gender marker knows that their City government has their back and supports their decision."
Birth certificates are more than just a piece of paper. Government recognition of who you are is a highly personal, self-affirming measure, especially for transgender individuals. Permitting gender option "X" and self-attestation allows New Yorkers to live as their most authentic selves, regardless of gender identity or expression," said Senator Brad Hoylman. "I applaud Mayor de Blasio, Health Commissioner Dr. Oxiris Barbot, and the City Council for their commitment to the self-determination of our transgender and gender-non-conforming community."
"This legislation is a significant step to help ensure that transgender, gender non-conforming, and gender non-binary people born in New York City have the accurate identification they need to participate as fully recognized citizens in their communities," said Carrie Davis, Chair of the New York City Department of Health and Mental Hygiene's Report and Advisory Board on Gender Marker Change Requirements and a New York City Commissioner of Human Rights. "This will have a powerful impact on the health and wellbeing of some of the most vulnerable New Yorkers and can mean having an opportunity to get a job, acquire a place to live, to be able to travel or even being able to obtain health care, among many other things."
"This is a monumental day for transgender and non-binary people born in New York City. It is also the culmination of many years of work by those communities," said Ethan Rice, co-chair of the New York City Department of Health and Mental Hygiene's Report and Advisory Board on Gender Marker Change Requirements and a Senior Attorney at Lambda Legal. "New York City is at the forefront in recognizing that you have the right to tell your government who you are and have your identity recognized in such an important document as your birth certificate."
In June, Mayor de Blasio and Speaker Corey Johnson announced the landmark proposal to make birth certificates more inclusive to all gender identities. The City Council and the Board of Health voted last September to include a gender non-binary option on birth certificates and make it easier for New Yorkers to change the gender marker assigned to them at birth.
This new policy builds on the City's effort in 2014 when the Health Department and the City Council approved amendments that removed the requirements for a legal name change and surgery. The policy allowed the change to be processed upon receipt of an affirmation or affidavit written by a U.S. licensed medical or mental health provider. These include a licensed physician, doctoral-level psychologist, clinical social worker, physician assistant, nurse practitioner, and mental health counselor, among others. Since then, over 1,000 birth certificates have been amended, compared to just 20 per year in the previous four years. In 2016, New York City also became the first jurisdiction in the country to issue an "intersex" designation on a birth certificate.
In addition to modernizing birth certificate services, the City has worked to improve, protect and promote the health of all transgender and gender non-binary New Yorkers.
In September 2017, First Lady Chirlane McCray launched the NYC Unity Project – the City's first-ever, multi-step strategy to deliver services that address LGBTQ youth, including an expansion of the Jamaica, Queens drop-in center to provide supportive services 24/7; trainings and certifications for more than 500 Health + Hospitals physicians; and a public awareness campaign centered on LGBTQ youth and their families. Other programs and initiatives include:
The first-ever LGBTQ Health Care Bill of Rights, which details health care protections on local, state and federal levels to empower LGBTQ New Yorkers to get the health care they deserve. It also reiterates that medical providers and their support staff are legally required to offer LGBTQ New Yorkers quality care regardless of their sexual orientation, gender identity or gender expression.
The 2017 HIV Surveillance Annual Report features a dedicated section with data on HIV among transgender people. It also presents data by current gender instead of sex at birth and classifies transgender women as women and transgender men as men. New York City is the first jurisdiction to present HIV data in this way.
More inclusive social marketing campaigns which feature transgender New Yorkers, for example the recent PrEP campaigns ¡Listos! and Living Sure. The Health Department has also released a series of publications to promote the health of transgender New Yorkers and to educate primary care providers: City Health Information Bulletin: Providing Primary Care to Transgender Adults; Health Tips for Trans Men and People of Trans-Masculine Experience; and Take Pride, Take Care: Tips for Transgender Women's Health.
In December 2015, the NYC Commission on Human Rights issued legal enforcement guidance defining specific gender identity protections under the City Human Rights Law, including equal bathroom access. In March 2016, Mayor de Blasio issued an executive order requiring City agencies to ensure that employees and members of the public are given equal access to City single-sex facilities without being required to show identification, medical documentation or any other form of proof or verification of gender. In June 2016, New York City became the first municipality to launch a citywide campaign specifically affirming the right of transgender individuals to use the bathroom consistent with their gender identity or expression.
Enhanced services to address LGBTQ homelessness, including opening a 24-hour drop-in center in Harlem specializing in the LGBTQ community, and the first-ever City-funded transitional independent living homes with specialized services for transgender youth. Last year, the de Blasio Administration opened Marsha's House—named after famed LGBTQ activist Marsha P. Johnson—in the Bronx, the first-ever shelter for LGBTQ young persons in the New York City adult shelter system, offering nearly 90 homeless individuals 30 years and under the opportunity to be sheltered in a welcoming and supportive space providing targeted resources. The Administration has also funded 500 additional beds for runaway and homeless youth, all of which will be accessible to LGBTQ youth. By the end of the fiscal year in June, a total of 753 beds will be available across all five boroughs.
Get more information at health.nyc.gov
---