---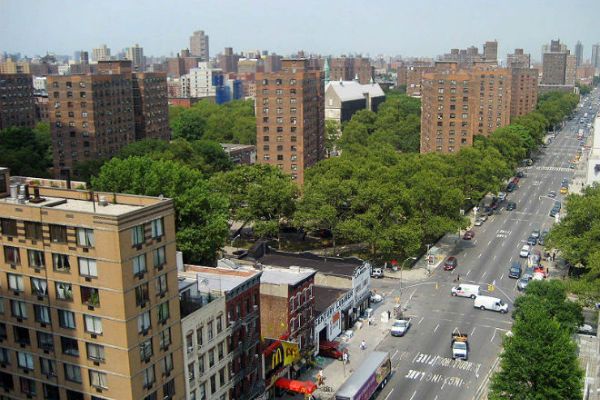 The Health Department today announced that the annual number of new HIV diagnoses in New York City has reached an all-time low.
There was also a small increase in diagnoses among women compared to 2015, with Black and Latina women making up over 90 percent of all women newly diagnosed.
According to the  2016 HIV Surveillance Annual Report, 2,279 people were newly diagnosed with HIV last year, down 8.6 percent from 2015. Since HIV reporting began in 2001, new HIV diagnoses among men who have sex with men (MSM) reached a statistically significant low in 2016, with 1,236 diagnoses compared to 1,450 in 2015 – a 14.8 percent decline. Black MSM, Latino MSM, and White MSM all experienced declines, with the largest drop among White and Latino MSM. Despite this progress, young MSM of color continue to shoulder the burden of new diagnoses. There was also a small increase in diagnoses among women compared to 2015, with Black and Latina women making up over 90 percent of all women newly diagnosed. The report also shows more New Yorkers with HIV are achieving viral suppression. In 2016, 84 percent of HIV-positive people receiving HIV medical care in New York City were virally suppressed, up from 70 percent in 2011 when the Health Department began tracking viral suppression rates. This progress is especially important in light of new clinical research showing that individuals with HIV who are taking antiretroviral medicines and maintain an undetectable viral load for at least six months do not sexually transmit HIV. The 2016 HIV Surveillance Annual Report is available at nyc.gov/health.
"The historic low in new HIV diagnoses is yet another indication that we remain on the road to ending the HIV epidemic in our city," said Health Commissioner Dr. Mary T. Bassett. "While we have seen a dramatic decrease in HIV diagnoses among the MSM community overall, we must continue to work together to address the excess number of new HIV infections in communities of color. I thank Mayor de Blasio and our community partners for their commitment to making New York City a global leader in HIV prevention and treatment."
The decline in new HIV diagnoses, particularly among MSM, shows that the City's End the Epidemic programs are linking more HIV-positive people to care and helping them achieve viral suppression. Since Mayor de Blasio announced the $23 million investment to End the Epidemic in 2015, the City has transformed its Sexual Health Clinics to support PrEP and PEP delivery systems and address populations most affected by HIV, including LGBTQ people. This year, the de Blasio administration also released New York City's first-ever LGBTQ Health Care Bill of Rights, which details local, state, and federal health care protections for LGBTQ New Yorkers, and the Health Department launched "Bare It All," a provocative campaign to embolden LGBTQ New Yorkers to talk openly with their doctors about their sex lives and other issues that affect their health.
"Supporting New Yorkers living with HIV to reach and maintain viral suppression, also known as achieving an 'undetectable' viral load, by starting and staying on HIV medications, is a key element to turning the tide of HIV in our city," said Dr. Demetre Daskalakis, Deputy Commissioner for the Division of Disease Control at the Health Department. "New York City is proud to be the first domestic jurisdiction to support the evidence-based statement that 'Undetectable = Untransmittable.' We are even prouder to help patients and health care providers to better understand the 'U = U' message with our new online resources. Neutralizing HIV stigma begins by applauding the effort it takes to get and stay undetectable, and then acknowledging the great power of this achievement in personal and public health."
"When Deputy Commissioner Dr. Demetre Daskalakis and New York City signed on to the 'Undetectable = Untransmittable' campaign over a year ago,, it was the genesis of a global movement," said Bruce Richman, Founding Executive Director of Prevention Access Campaign and U = U Campaign. "Now, over 500 HIV/AIDS organizations and public health bodies from 67 countries have followed New York City's lead by declaring U = U. It gives me tremendous hope to live in a city with leadership that takes bold and decisive action to improve the lives of people living with HIV and dismantle the stigma that so many of us have faced for decades."
"Today's report is encouraging and represents a very important step in the fight against HIV/AIDS," said Congressman Eliot Engel. "But our job is far from over. We must continue working to prevent new infections, identify people living with HIV, connect them with treatment, and fight stigma and discrimination."
"As of 2016, nearly 30,000 people were living with HIV in Brooklyn. While we have taken powerful strides in reducing the number of new cases, we must recognize that hundreds of Brooklynites still receive the diagnosis every year, particularly in communities of color. Working in partnership, we must — and will — take further efforts to address the ongoing HIV/AIDS crisis impacting our borough and beyond," said Brooklyn Borough President Eric Adams.
 …minority communities, especially young MSM of color, are still being disproportionately impacted by HIV.
"While the results of the New York City Department of Health & Mental Hygiene's annual HIV surveillance report represent an encouraging trend that continues to see the annual number of new HIV diagnoses in our City reaching record lows, minority communities, especially young MSM of color, are still being disproportionately impacted by HIV. Our work is not done. We need to continue our commitment to connecting members of our community who have HIV to the care and services they need," said State Senator Gustavo Rivera. "I commend Mayor de Blasio and the New York City Department of Health & Mental Hygiene for this significant achievement and look forward to continue working with them as we implement a comprehensive and aggressive plan to end AIDS in our State by 2020."
"It is great to see that prevention efforts are paying off with this downward trend in HIV transmission! Those of us with family members and friends who have died from HIV/AIDS know how important it is to get treatment and prevent new cases. We can and will continue to drive these numbers down," said Senator Liz Krueger.
"I commend Mayor de Blasio and the community partners for investing to protect New Yorkers and help prevent HIV and AIDS," said Senator Roxanne Persaud. "These programs and initiatives have already helped save lives and New York is moving in the right direction. The annual number of HIV diagnosis has reached an all-time low. This will have a long lasting impact on New York State in general, and especially in the community I serve."
"Back in the 80s, an HIV/AIDS diagnosis was not only a death sentence, it also meant people would live the rest of their lives defined by the disease, stigmatized by society and shunned by the world," said Assembly Member Linda B. Rosenthal (D/WF-Manhattan). "With medical breakthroughs, public education and outreach and robust public funding, we have turned the tides and helped to stem the disease by expanding access to life-saving treatment. Our progress toward ending AIDS has been nothing short of remarkable, but there is still much work to do to eradicate this disease, particularly among men and women of color. I look forward to continuing our work across the City and the State to put an end to the AIDS epidemic."
"By educating New Yorkers on safe sex and other prevention methods, NYC has reduced new HIV infection rates to an all-time low," said NYC Council Member Daniel Dromm. "I celebrate these findings with the understanding that our work is not over: young people of color are still disproportionately affected by HIV. I will continue to work alongside advocates, service providers and my colleagues in government to end the epidemic."
"I would like to commend the Health Department for their work to limit the spread of HIV in New York City by providing the necessary medical resources that lead to viral suppression," said Council Member Dr. Mathieu Eugene. "The HIV Surveillance Report represents an important step towards expanding the level of care given to New Yorkers who have contracted the virus, while allowing them to be engaged members of the community. I am hopeful that by working together we will continue to make progress on this issue and provide the required treatment for those affected by this disease."
"Undetectable = Untransmittable," or "U=U", campaign
In August 2016, New York City became the first jurisdiction in the United States to join the "Undetectable = Untransmittable," or "U = U," campaign. This September, the Centers for Disease Control and Prevention and the New York State Department of Health agreed that people who maintain an undetectable viral load have effectively no risk of transmitting HIV to their sexual partners. The Health Department today issued a letterfor health care providers along with other online resources to promote "U = U" and remind New Yorkers that HIV treatment is HIV prevention.
More information about HIV and AIDS, including testing, prevention, and treatment, is available on the Health Department website, along with details about our Sexual Health Clinics, including locations, hours of operation, and available services. Visit NYC HealthMap to locate sites offering condoms, HIV testing, PrEP and PEP, Ryan White services, Positive Life Workshop, and LGBTQ health services. Call 311 or text TESTNYC to 877877 to find a local HIV testing site. For local condom providers and to learn more about condom use and sexual health, call 311, visit NYC Condoms or the NYC Condom – Get Some! Facebook page, or download our free NYC Condom Finder.
---