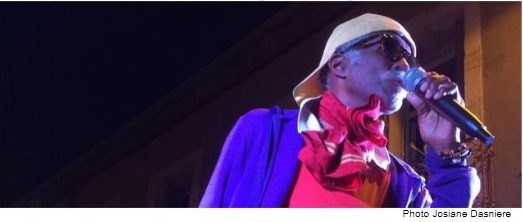 JAMMIN'Jazz & Blues at The Concept Café
Tous les Dimanches, Apéro @ 17h, Concert @ 18h, 2016
Avec Alfie Wade
 Et le Concept JJ & B Collectif, Toujours Les Invités spéciaux
Dimanche Octobre 16, 2016
FIRE HORSE & THE Bad CATS
Pierre Panzer /Guitar & chansons L'endroit ?
The Concept Café, 31 Quai de Bosc, Sète
Jammin 'Jazz & Blues @ the Concept Café
Rendez-vous tous les dimanches, Même Heure, Même endroit
Pour plus d'informations Suivez-nous sur Facebook: www.facebook.com/ConceptCafeSete/
Related Articles
---
VIDEO
---
"We re-imagine, recreate, and redeem cultural omissions and misrepresentations of Blackness, for the culture. ...." This post is made in partnership with British Pathé.