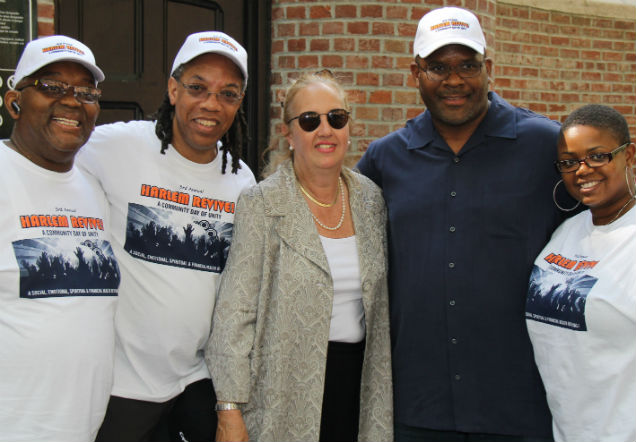 Harlemites descended on the Bradhurst neighborhood's Jackie Robinson Park Amphitheater on Saturday, August 1st to participate in Harlem Revive!: A Community Day of Unity. Presented by Harlem Congregations for Community Improvement, Inc. (HCCI) this community affair was designed to offer a social, emotional, spiritual and financial health revival for Harlem community residents.
Conceived and produced by Rev. Dr. Charles Butler, HCCI's Vice President of Equitable Development, Harlem Revive united local businesses which interviewed job applications at the event; local clergy who preached encouragement; youth groups to entertain the children with arts and crafts; and community leaders and local residents who demonstrated a spirit of unity and community engagement.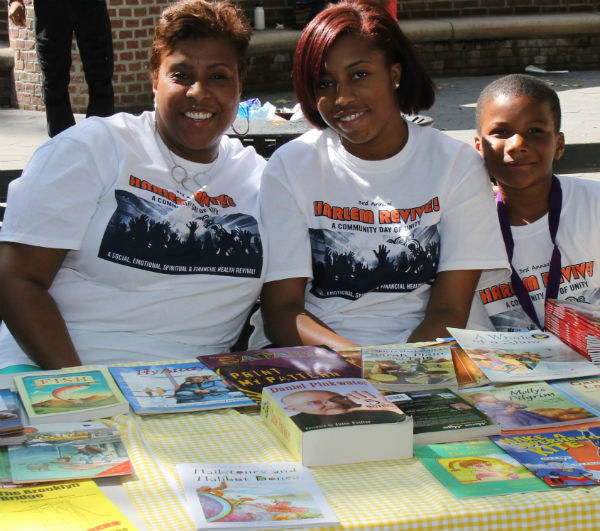 "This event is designed to empower local residents to better their lives and improve their community," said Dr. Butler. "Each year, Harlem Revive! demonstrates the power of unity by presenting this inspiring event." Harlem Revive! also serves HCCI's mission to empower Harlemites and rebuild communities.
Manhattan Borough President Gale Brewer attended, she encouraged the audience to visit her at her new office located at 431 West 125th Street and said, "The fact that HCCI addresses housing and brings together family and community makes gatherings like this very important; because we have to work together."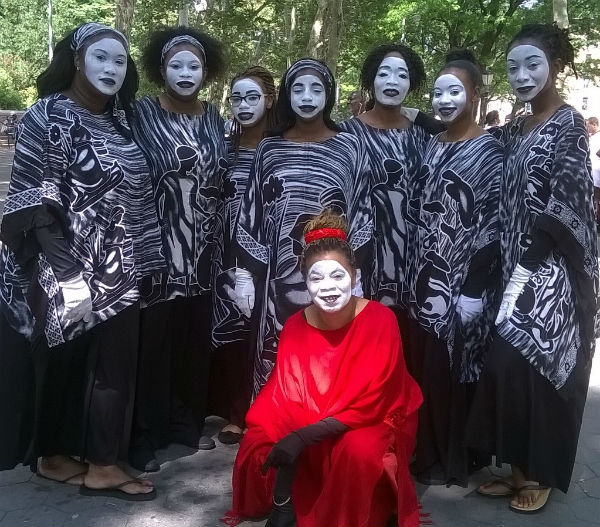 The affair also featured live musical performances by the First Baptist Church Liturgical Dance Ministry of Vauxhall, Michele Sweeting DeCaro, and numerous pastors including Rev. James Booker of St. John AME Church others attended and preached the gospel.
"The event was a great success," said Derek Broomes, President & CEO of HCCI.  "This is just one example of the work we do to empower and providing ongoing programs to serve the Harlem community and beyond."
To learn more about HCCI programs please visit www.hcci.org.
L to R: Borough President Gale Brewer is greeted by HCCI delegates. 1)  Guest, Rev. Dr. Charles Butler (HCCI, VP of Equitable Development), Borough President Gale Brewer, Malcolm A. Punter (Executive Vice President of HCCI), and Moikgantsi Kgama (HCCI, Director of Communications). 2) The Punter family, Aarian Punter, Ashe Massenburg and Malcolm A. Punter, II, distribute books donated by TD Bank at Harlem Revive! 3) Gospel .
Related Articles
---