---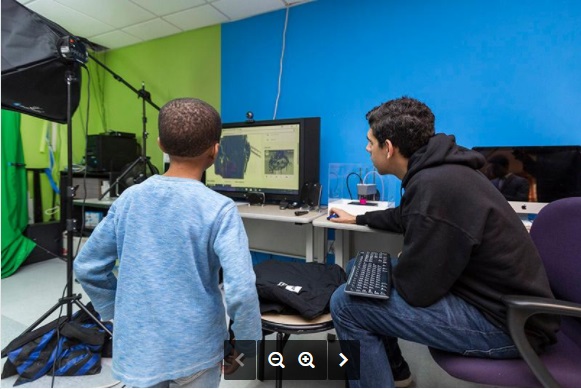 It's a frigid Saturday afternoon in November 2017, but the winter temperatures can't seem to penetrate the warm and excited atmosphere at 263 West 153rd Street.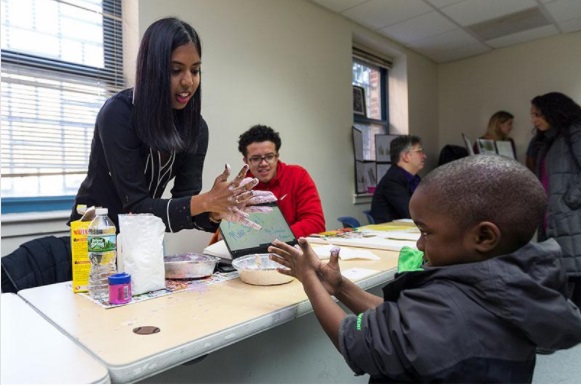 Inside, dozens of New York Institute of Technology (NYIT) students and faculty and staff members, representing all of the university's schools and colleges, mingle with the team from HCCI (Harlem Congregations for Community Improvement, Inc.), members of the Bradhurst neighborhood of Harlem, and local politicians at the official open house for HCCI + NYIT Building Resilient Communities initiative. The celebration kicked off a new slate of free enrichment classes and activities for all ages, which are available now thru December 23rd, 2017. Participants can resigister at hcci.org.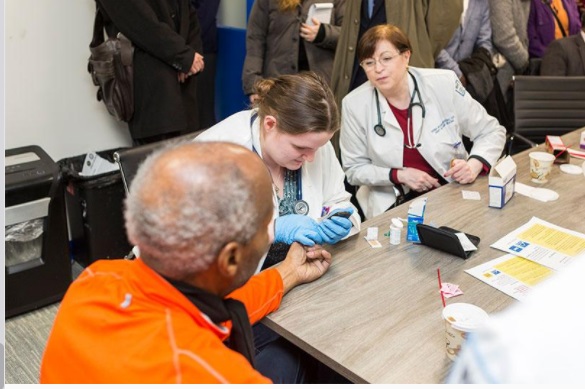 The new partnership, which is being led by HCCI president and CEO Malcolm A. Punter and Amy Bravo, senior director of International and Experiential Education at NYIT, aims to encourage collaboration and to develop programming over the next five years that benefits the community and students at NYIT.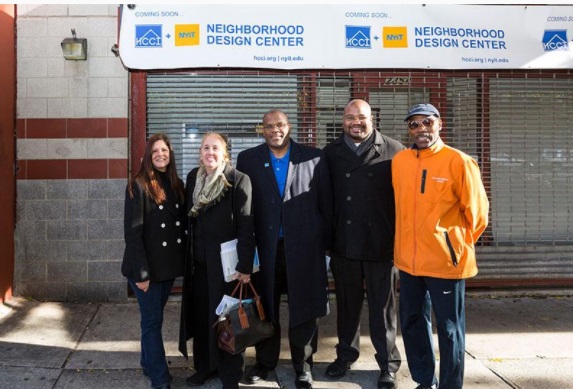 "Through this collaboration, we look forward to empowering Harlem residents by providing innovative technology labs, community-member led neighborhood design workshops, and expanding our STEM curriculum-based after school programs," said Malcolm A. Punter, president and CEO of HCCI. Established in 1986, HCCI is committed to the comprehensive redevelopment of the Harlem community, including by developing affordable housing and helping people secure jobs and buy homes. "This alliance will positively impact the lives of the NYIT students and Harlem residents," Punter added.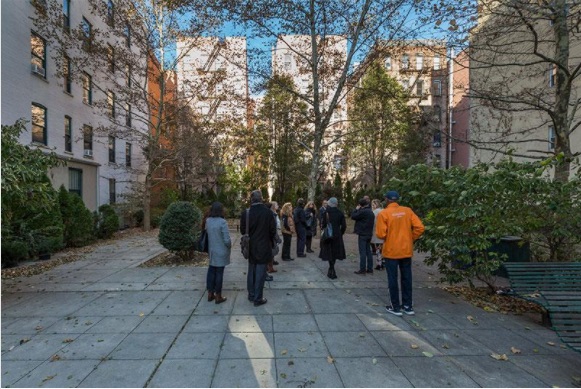 The partnership focuses on four key initiatives: after-school programs highlighting STEM-based learning, a community-led Neighborhood Design Center focused on urban housing, a Parent University English language program to help families with the college enrollment process, and a community health care program. At the open house, NYIT students and faculty members had a chance to demonstrate their ideas for programming that would support those goals, including workshops on how to code and sustainable building practices.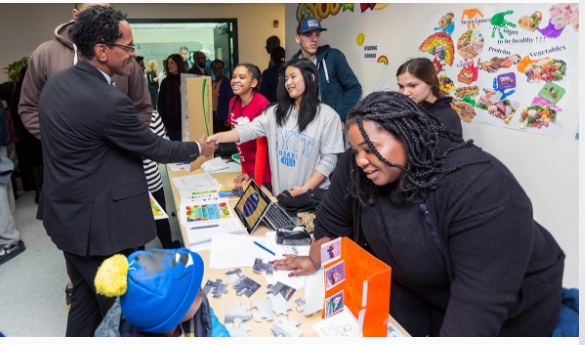 For Bravo, student involvement and community engagement is at the heart of the initiative. More than 150 students are already involved, many of them first or second-years who are doing their service learning component as part of their Foundations of Inquiry and Foundations of Science coursework. Bravo hopes more students will volunteer. "Students benefit directly by participating in high impact educational practices such as volunteering, service-learning, and mentoring," she said. "Our hope is that we can come up with innovative ideas together to make our communities greater."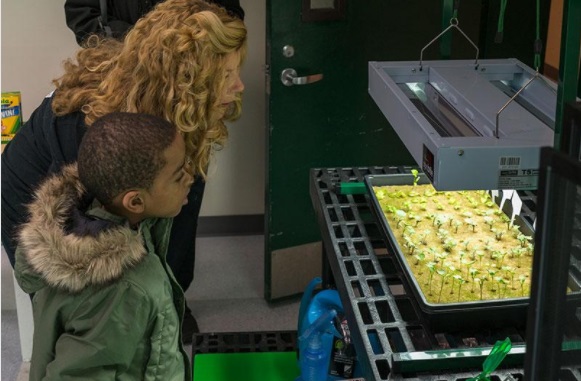 Speaking at the press conference during the open house, second-year student Muhammad Tanveer, who leads STEM-based after-school programs, said "The best way to learn something is to teach it…I hope this partnership continues for many years."
A robust slate of free courses including Microsoft Office Training, a Creative Writing Workshop, an iPhone and Photography class, Nutrition for Kids and more is available for Harlem residents now through December 23rd, 2017. To access the class schedule and enroll, please visit hcci.org or call 212-281-4887, ext. 200.
To learn more about HCCI programs please visit hcci.org.
For more information, visit nyit.edu.
Photo credit: 1)The "clubhouse". 2). An NYIT student. 3). Professor Sonia Rivera Martinez, D.O., Bill Perkins (left), Lillian Niwagaba, Ph.D.,. 4) Amy Bravo,Gale Brewer, Malcolm A. Punter, Matthew Washington, and Bill Perkins, Nicholas Bloom, Ph.D., 5) Gabrielle Redding and Michael Riccardi. 6). REV. AL TAYLOR greets students. 7) Kate O'Hara looks on with student. By Andre Kopinski.
Related Articles
---