---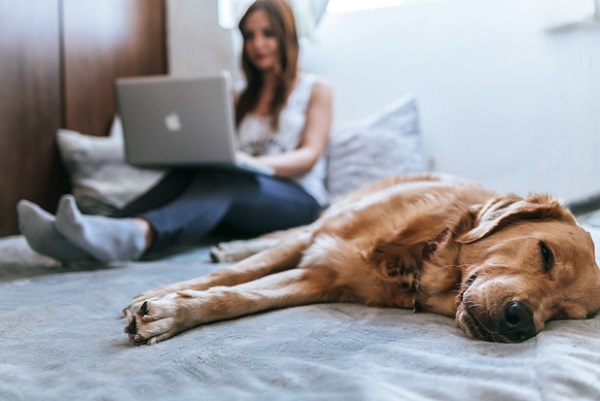 It's no secret that technology has made our lives easier in many ways, from allowing us to travel faster and helping us do our jobs quicker all the way to improving our education and healthcare systems.
However, have we moved our entire lives online? Let's see just how dependent we are on the internet for everyday obligations, situations, and needs.
Social Networks Keep Us Connected
With the hectic lifestyles most people lead nowadays, it can be hard to simply meet up with friends and catch up. Luckily, social media allows us to follow our friends and stay in touch with what is happening in their lives without even speaking to them. People post photos and life updates on Facebook, Instagram and Twitter and we can simply like or comment to show that we care. Of course, not everything is so impersonal. There are many video chatting options making it easier to stay in touch with our close ones. What is more, social networks also keep us in the loop when it comes to what is going on in the world, from politics to entertainment, and everything in between. Seeing as how we have found ourselves impacted by COVID-19 this year, the ability to talk to our friends and get important information online is vital and has helped save many lives.
Entertainment is Widely Available
Home entertainment is more important than ever in these uncertain times when cinemas, music venues and sports stadiums are closed down. Fortunately, entertainment was widely available online even before this pandemic. Most of us used Netflix, YouTube and HBO Go even before it was recommended that we stay at home to stop the spread of the virus. Now we turn to them whenever we are feeling bored. Major film studios have also realized that certain new releases can be premiered in an on-demand environment as there is still an audience that is excited to see their latest offerings. In addition to these platforms, we can also find other ways of distracting ourselves from the grim reality of our day-to-day. For example, gaming and gambling are some of the most popular forms of online entertainment. There are many online casinos that offer a vast array of games to choose from and play. And if gambling games are not your thing, video games have seen some epic releases this year too.
Education is More Accessible
Online learning has been around for a while, with various universities allowing students to take classes regardless of where they are located. With all the new technology, there is no need to be physically present in the classroom which means that the entire experience is made much more flexible. Teachers and students can set their own pace and schedule classes so that they fit everyone. Keeping in mind that an internet connection is all that is necessary for this type of education, it's easy to see how it's accessible for students from all over the world and how it helps them save a lot of money that they would otherwise spend on accommodation and travel. Moreover, after the coronavirus outbreak forced the closure of schools, many of them turned to online classes and have done so successfully, which might lead to some institutions incorporating such practices in the future.
Ecommerce Is Developing Further
We have all bought something online. We all know how many stores are available on the internet. However, due to the impact of COVID-19, there are so many more companies that are taking their business online. While buying electronics, clothes and furniture was all very common, more and more people have turned to purchasing basic groceries over the internet, forgoing the need to leave their homes while getting everything they need delivered to their doorstep. This is nothing new as apps such as Postmates and Uber Eats have been popular for a while. However, we might get used to this lockdown lifestyle and use these apps more frequently even after everything is back to normal.
Working From Home Is Easier
Finally, many companies have been implementing work-from-home practices for a while. Jobs that can be done remotely are not only great for businesses as they reduce their overhead costs but also for the employees because they can organize their time as they please. After being forced to close their offices and turn to telecommuting, some companies have considered taking this approach going forward. However, it is important to note that not all work can be done online so there will always be jobs that will require people to come into the office or work on-site.
As you can see, plenty of aspects of our everyday life have been moved online, especially after being affected by COVID-19. While a lot of these practices are expected to continue in the same manner, after an extended period of being isolated, people just might start to seek out more human connections again.
---