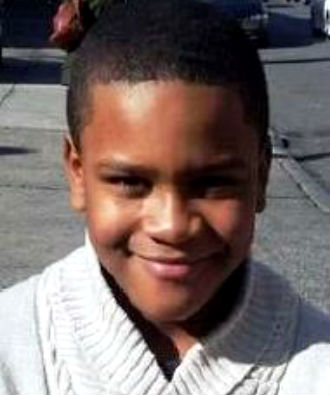 The NYS Division of Criminal Justice Services has issue a Missing Child Alert for the disappearance of Zhaundu Bradley, age 9. He was last seen in the vicinity of East 111 Street & First Avenue in East Harlem on June 17th at 3:30 PM, wearing glasses, black sneakers, a gray T-shirt, black shorts, riding a silver scooter. He is 5'3″ and 120 lbs. with brown hair and brown eyes.
If he is seen, please contact 1-800-577-TIPS (8477) or 911.
Update: His description has been updated, he is wearing a black T-shirt with the word "Fitch" on it in white, red basketball shorts and a blue athletic sleeve on his right arm.
Update: The NY State Division of Criminal Justice Services has cancelled the Missing Child Alert for Zhaundu Bradley, male, black, 9 years of age. The missing child has been safely located by the NYPD.
Related Articles
---