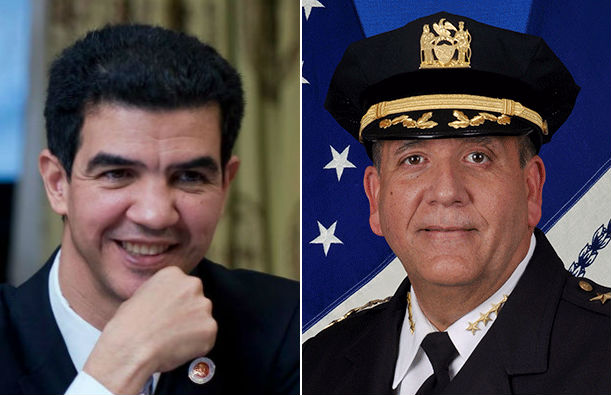 Today November 24, 2017, Harlem Council Member Ydanis Rodriguez issued a statement on the retirement of Chief of Department Carlos Gomez and the importance of diverse leadership in the NYPD:
"The New York Police Department of today is greatly different from the NYPD of the 1980s when I first arrived to New York City.We have police commissioners who have a different perspective on policing, understand the importance of building better relationships with elected officials and the various communities in the city, and truly believe that a diverse police force is intrinsic to keeping the city safe.




"On that last point, the NYPD is working hard so that the rank-and-file reflect the cultural and racial makeup of the city, yet the top leaders at the department do not reflect that diversity much less that of the city as a whole.
"Chief of Department Carlos Gomez's retirement leaves a seat open for the future of the Department to rise. With his departure we lose the only Latino in the top three positions of leadership at the NYPD. We have overqualified officers in the Latino community that can fulfill this position. The city should appoint a Latino Chief of Department if we are to further efforts to build a police force reflective of the city and inspire new generations of police officers of diverse backgrounds to plan a lifelong career as one of the City's finest."
Related Articles
---
VIDEO
---
"Dr. Harry Delany is a renowned Harlem born and raised surgeon, the son of the great jurist and civil rights leader, Hubert Delany...." This monthly post is made in partnership with Harlem Cultural Archives.