---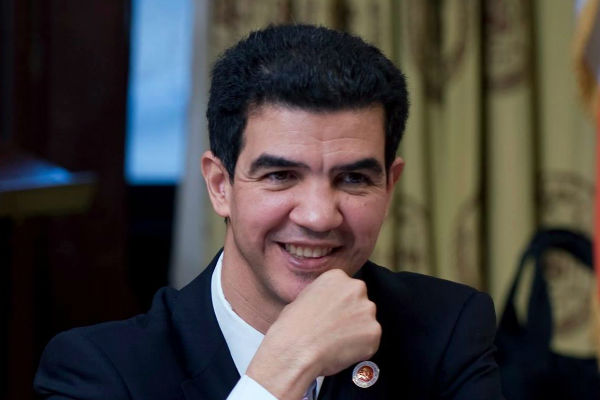 On Tuesday, August 8th, 2017, Council Member Ydanis Rodriguez delivered the following opening statement at the NYC Council Transportation Committee hearing on the MTA and its subways.
Last week, I joined my counterpart in the Assembly, Jeffrey Dinowitz on a tour across New York City's subway system to hear directly from riders. We made stops in each borough and were joined by many elected officials along the way. At one point in this trip, we were stuck for half an hour waiting to get to Coney Island on the N line. This disrupted our schedule and caused us to cut short stops later in the tour.
While less a concern for us, this is part of the reality subway riders face every day. Except for them the consequences are real: missed appointments, punishments at school or work, getting there late to pick up the kids and more. Riders rely on the subways to get where they need to go on time, and over the past few months, the subways have been failing them.
Even putting aside the most alarming moments over the past few months-the train derailments, track fires, power outages and subway tunnel escapes-service is deteriorating. Delays have jumped from 28,000 per month in 2012 to over 70,000 per month this year. On-time performance, measuring how often trains arrive within 5 minutes of their scheduled time, has fallen from 85.4% in 2011 to 66.8% in 2016.
In June, the Governor himself declared a State of Emergency for the subway system and the MTA has responded with a detailed action plan to stabilize the system, improve service, and modernize many aspects of the subway's operation in both the short and long term.
Our subway system is absolutely crucial to the economic vitality of our city. Without reliable subways, it is simply impossible for New York to remain the leading global city it has long been in an increasingly competitive world. The stakes for not only our city's economy, but for the state, region, and the entire country are enormous.
We know we did not get here overnight. Many of the subway's problems have roots in underinvestment and neglect going back decades. But we also know that we've come back before. The resurgence of the subway system following the dark days of the 1970s and 1980s is one of the great New York stories. It did not happen by accident. It took hard work, smart planning, and a real commitment to investing in the system, as well as leadership not only from the MTA and elected leaders, but from the business community and everyday New Yorkers as well. That is what we need again: collaboration and leadership to make the hard choices our subway system needs to thrive.
Of course, a large part of the story is money. Not just for short term fixes, but for the long-term needs for the future. It is essential that we find new, sustainable sources of revenue to allow us to invest in the system to the extent we need to, especially as we quickly approach the time for developing the next five-year capital program.
We have several options already on the table and I believe that all should be considered. From raising billions through state bonds, to finally moving a smart and productive tolling system into the central business district, to calling on the wealthiest among us to support the economic vitality of the city that has helped them so much, to setting aside a small percentage of state income taxes solely for transportation, these options can provide the funds we need for a major modernization plan.
But of course, it is not just about raising more revenue, it is also about making sure that the MTA spends the enormous amount of money it does have intelligently, quickly, and efficiently. We've seen capital projects go comically over budget, and decades past delivery time. Projects vital to modernizing the system fail to have widespread competition for procurement bids. Subway expansions cost billions more than in other cities comparable systems. We are here today to get to the bottom of these issues because if we can find a way to get these projects done faster and cheaper, we can free up resources to modernize the existing system and make the expansions necessary to keep up with our growing city.
At the same time, we must prioritize the projects most essential to the core functions of the system. This means new train cars and new signals…signals which, by the way, we simply cannot wait three decades for.
The other thing we need to hear more about is how we are going to start seeing things done differently at the MTA. The status quo is simply no longer acceptable. Changes such relying less on generic, automated announcements are a good first step toward rebuilding trust and confidence among riders. But we of course expect a lot more. The MTA needs to rethink established ways of doing things in every area, from track, signal, and car maintenance, to incident response and customer communication.
Through it all, we must not lose focus on the riders who the system is there to support. The conversations I had with these hard-working New Yorkers from all backgrounds was an important reminder of who this system serves-of who we, as public officials serve. They are demanding leadership, they are demanding accountability and they are demanding improvement. It is up to all of us to cut through the arguing and focus only on what must be done, not only to revitalize our system, but to take it to the 21st Century. Our riders deserve nothing less.
---