---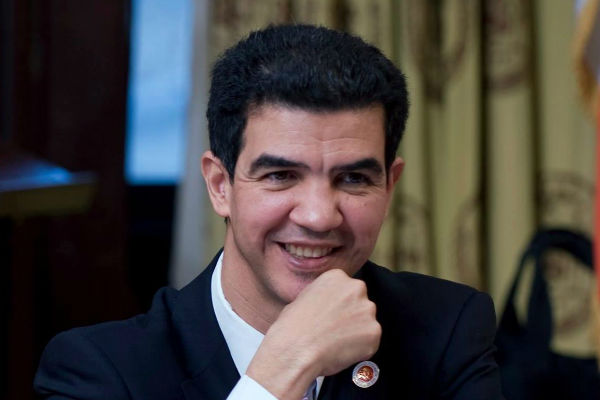 Council person Ydanis Rodriguez says, you can help decide how to spend public funds on community improvements to parks, schools, libraries, streets, and more through Participatory Budgeting 2017.All you have to do is join his office at their next neighborhood meetings to brainstorm ideas with your community.
Tuesday, October 10th – 6:00pm-8:00pm:
Dyckman Houses Community Center
3782 10th Ave. NY, NY 10034 at West 202nd Street.
Thursday, October 12th – 6:00pm-8:00pm:
Marble Hill Houses Community Center
5365 Broadway. Bronx, NY 10463 at West 228th Street
Saturday, October 14th – 11:00am-1:00pm:
Washington Heights Public Library
1000 St. Nicholas Ave. NY, NY 10032 at West 160th Street.
Get more details below: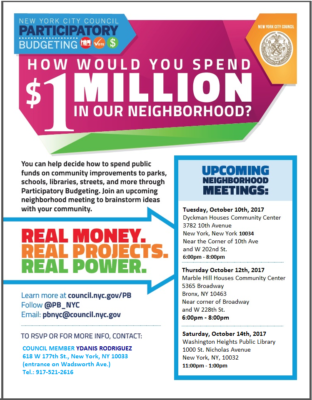 ---