---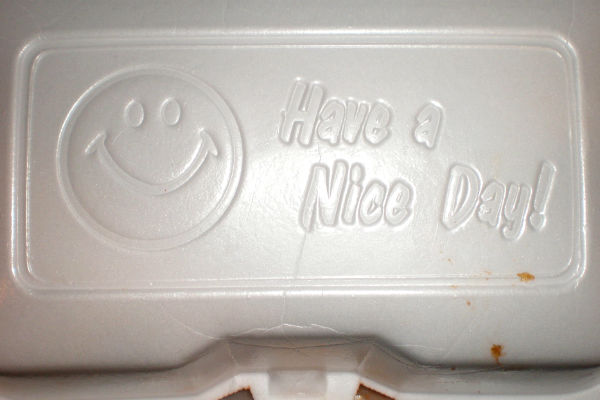 WE ACT for Environmental Justice celebrates New York State Governor Andrew M. Cuomo for announcing on Tuesday his plan to ban single-use food and beverage containers made of expanded polystyrene, commonly known as Styrofoam, in New York State. WE ACT for Environmental Justice's Deputy Director and Director of Policy Initiatives Cecil Corbin-Mark issued the following statement:
"WE ACT for Environmental Justice is excited for the good that will happen in New York in 2020 under Governor Andrew M. Cuomo's leadership. Today, we applaud the Governor for announcing that, as part of his 2020 State of the State Address, he will unveil a proposal banning the use of single-use Styrofoam food containers in New York and empower the New York State Department of Environmental Conservation to review and take action to limit and ban other packaging materials if they pose a threat to the public health, wildlife, or the environment.

We stood with Governor Cuomo when he pushed forward the plastic bag ban and applaud him today as he announces his plans to make New York a national leader with his proposal to ban Styrofoam in 2022. All communities will benefit when this proposal goes into effect, but environmental justice communities will benefit the most because, unlike wealthier communities where food is being sold in compostable or biodegradable containers, in communities like Harlem, Washington Heights, and Buffalo's West Side you'll still find Styrofoam in every corner store and neighborhood establishment.

In addition, the manufacture of these products, which are made from oil, result in considerable pollution and support the outdated fossil fuel economy. This will be a big win for New York State, and we are thankful to Governor Cuomo for his environmental leadership."
WE ACT for Environmental Justice is a Northern Manhattan membership-based organization whose mission is to build healthy communities by ensuring that people of color and/or low-income residents participate meaningfully in the creation of sound and fair environmental health and protection policies and practices. WE ACT has offices in New York City and Washington, D.C. Visit us at weact.org and follow us on Facebook, Twitter, and Instagram.
---