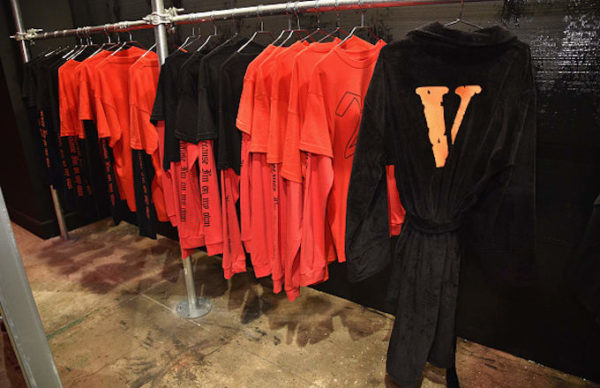 Vlone is gearing up to make its Paris Fashion Week debut. Earlier this month, it was revealed that the streetwear brand's founder ASAP Bari would join forces with Tidal and Sprint to livestream Vlone's first-ever runway show during Men's Fashion Week in Paris. The event will also present the brand's first cut-and-sew pieces as well as designs crafted in Japan and Italy, according to WWD.
"I might do a denim program. I might do some leather pieces. I'm not sure," Bari told the publication.
Despite the vague details, it's clear the Harlem native will deliver something we've never seen in a Vlone collection. Previous releases have been dominated by streetwear staples like graphic tees, hoodies, and crewneck sweatshirts. This latest range will likely demonstrate Bari's growth and development as a designer as well as mark a new direction for the brand.
The Spring/Summer 2018 collection, titled Black History, will be presented at 8:30 a.m. ET on Friday. Tidal subscribers and Sprint customers can livestream the event at Sprint.TIDAL.com.
Maybe we'll get another look at those Vlone x Nike Air Force 1s Bari teased earlier this week.
Related Articles