---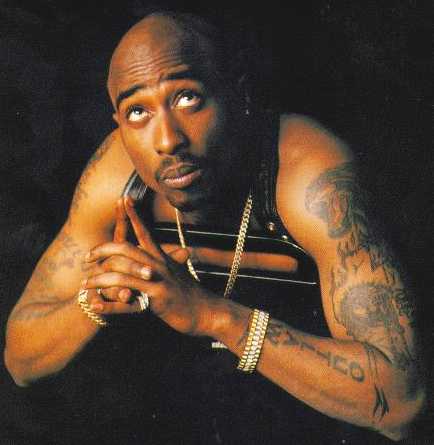 The Rock and Roll Hall of Fame's Class of 2017 appears to have a little something for everyone. The six performer inductees announced Tuesday reflect a wide reach in time and style, ranging from and the late rapper and Harlemite Tupac Shakur, to Joan Baez, and Pearl Jam.
The three other inductees include two English bands, Electric Light Orchestra (ELO) and Yes, which broke through in the early 1970s, and San Francisco-based Journey, which scored its biggest hits, including the anthemic Don't Stop Believin', in the 1980s.
Producer, songwriter and guitarist Nile Rodgers will receive the Award for Musical Excellence. Chic, the pioneering disco group he co-founded, was nominated for the 11th time in the performer category, but did not gain admittance.
A special exhibit featuring the inductees will open March 30, 2017 at the Rock and Roll Hall of Fame in Cleveland, with the new hall members being honored at the 32nd annual induction ceremony on April 7, 2017 at Barclays Center in Brooklyn, N.Y.
The 2017 class signifies a broad definition of rock and roll music, Hall of Fame CEO Joel Peresman tells USA TODAY.
"Rock and roll means so many things to so many different people," he says. "To have a class that has everything from Joan Baez to Tupac Shakur, from Pearl Jam to Yes, is terrific. It gives a lot of people something to hang onto."
Rock and Roll Hall of Fame nominees include Tupac Shakur, Pearl Jam, Journey.
Some fans have criticized performers they consider to be outside the genre. Shakur's nomination drew such a response, as did earlier hip-hop inductees, such as N.W.A., Public Enemy and Grandmaster Flash.
Peresman disagrees. "It's a broad definition and we consider hip-hop an important part of the whole genre." The group is filled almost entirely with first-time nominees. Shakur and Pearl Jam became eligible just this year, as the hall of fame will only consider performers 25 years after the release of their first single or album (1991, for this group). Baez, Journey and ELO also are first-time nominees.
The inductees are part of a group of 19 nominees. More than 900 voters from the Rock and Roll Hall of Fame Foundation were eligible to vote for their choices. Fans voted online, too, at a variety of sites. The aggregate of the fan vote counted as a ballot in the official voting.
Foundation voters and fans appear to be singing the same tune for the most part, with inductees Journey, ELO, Yes and Pearl Jam taking the first four spots, respectively, in the online vote. Journey, the top vote recipient, received 13% of the nearly 1.9 million fan ballots cast, indicating how spread out the vote was among the nominees. The Cars finished No. 5 in the fan voting, but did not make the induction list.
Rock Hall: Tupac, Pearl Jam draw strong reactions from music fans Peresman says Hall of Fame voters look at more than a performer's popularity.
"We don't want to make it a popularity contest of who sold the most records or tickets. We try to look at who's really influential in their own part of rock and roll," he says.
The induction ceremony will have its television premiere on HBO and a radio broadcast on SiriusXM, with broadcast details to be announced later. Some pre-sale tickets will be available to Hall of Fame members in advance of the public sale, with details to be announced.
Other nominees considered for induction this year included: Bad Brains, Chaka Khan, Depeche Mode, J. Geils Band, Jane's Addiction, Janet Jackson, Joe Tex, Kraftwerk, MC5, Steppenwolf and The Zombies.
Related Articles
---