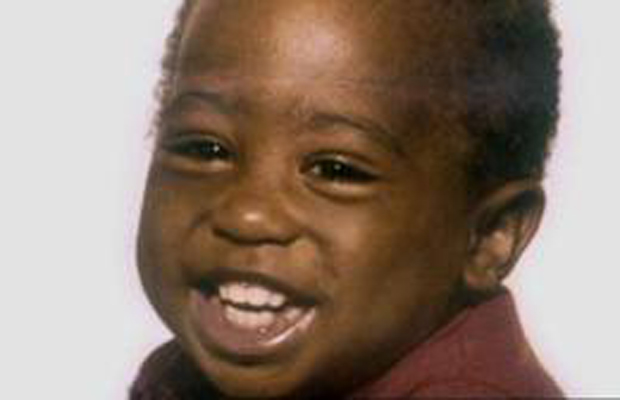 Tupac Amaru Shakur June 16, 1971 – September 13, 1996, also known by his stage names 2Pac and briefly as Makaveli, was an American rapper and actor. Shakur has sold over 75 million records worldwide, making him one of the best-selling music artists of all time. MTV ranked him at number two on their list of [easyazon_link identifier="B008S2WGK4″ locale="US" tag="harlemworld-20″]The Greatest MCs of All Time[/easyazon_link] and Rolling Stone named him the 86th Greatest Artist of All Time.His double disc album [easyazon_link identifier="B071JSWRVC" locale="US" tag="harlemworld-20″]All Eyez on Me[/easyazon_link] is one of the best selling hip hop albums of all time.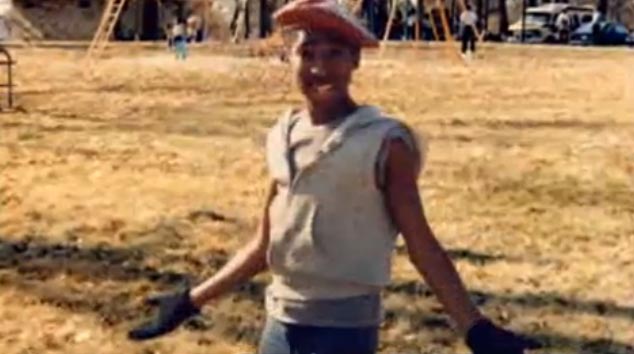 Shakur began his career as a roadie, backup dancer, and MC for the alternative hip hop group Digital Underground, eventually branching off as a solo artist. The themes of most of Shakur's songs revolved around the violence and hardship in inner cities, racism and other social problems. Both of his parents and several other of his family were members of the [easyazon_link identifier="0520293282″ locale="US" tag="harlemworld-20″]Black Panther Party[/easyazon_link], whose ideals were reflected in his songs.
During the latter part of his career, Shakur was a vocal participant in the so-called East Coast – West Coast hip hop rivalry, becoming involved in conflicts with other rappers, producers and record-label staff members, most notably [easyazon_link identifier="B0013DC772″ locale="US" tag="harlemworld-20″]The Notorious B.I.G.[/easyazon_link] and his label Bad Boy Records.
On September 7, 1996, Shakur was shot multiple times in a drive-by shooting at the intersection of Flamingo Road and Koval Lane in Las Vegas, Nevada. He was taken to the University Medical Center of Southern Nevada, where he died six days later.
Shakur, whose real name according to relatives was Lesane Parish Crooks, was born on June 16, 1971, in the [easyazon_link identifier="0738573647″ locale="US" tag="harlemworld-20″]East Harlem[/easyazon_link]section of Manhattan in New York City.He was named after Túpac Amaru, an 18th-century South American revolutionary who was executed after leading an indigenous uprising against Spanish rule.
His mother, Afeni Shakur (born Alice Faye Williams), and his father, Billy Garland, were active members of the Black Panther Party in New York in the late 1960s and early 1970s. The infant was born a month after his mother was acquitted of more than 150 charges of "Conspiracy against the United States government and New York landmarks" in the New York "Panther 21" court case.
Shakur lived from an early age with people who were convicted of serious criminal offenses and who were imprisoned. His godfather, Elmer "Geronimo" Pratt, a high ranking Black Panther, was convicted of murdering a school teacher during a 1968 robbery, although his sentence was later overturned. His stepfather, Mutulu, spent four years at large on the FBI's Ten Most Wanted Fugitives list beginning in 1982. Mutulu was wanted for having helped his sister Assata Shakur (also known as Joanne Chesimard) to escape from a penitentiary in New Jersey. She had been imprisoned for killing a state trooper in 1973. Mutulu was caught in 1986 and imprisoned for the robbery of a Brinks armored truck in which two police officers and a guard were killed. Shakur had a half-sister, Sekyiwa, two years his junior, and an older stepbrother, Mopreme "Komani" Shakur, who appeared in many of his recordings.
At the age of twelve, Shakur enrolled in Harlem's 127th Street Repertory Ensemble and was cast as the Travis Younger character in the play A Raisin in the Sun, which was performed at the Apollo Theater.
At the age of twelve, Shakur enrolled in Harlem's 127th Street Repertory Ensemble and was cast as the Travis Younger character in the play [easyazon_link identifier="0679755330″ locale="US" tag="harlemworld-20″]A Raisin in the Sun[/easyazon_link], which was performed at the Apollo Theater. In 1986, the family relocated to Baltimore, Maryland.After completing his second year at Paul Laurence Dunbar High School, he transferred to the Baltimore School for the Arts, where he studied acting, poetry, jazz, and ballet. He performed in Shakespeare plays, and in the role of the Mouse King in the ballet The Nutcracker. Shakur, accompanied by one of his friends, Dana "Mouse" Smith, as his beatbox, won many rap competitions and was considered to be the best rapper in his school. He was remembered as one of the most popular kids in his school because of his sense of humor, superior rapping skills, and ability to mix with all crowds. He developed a close friendship with a young Jada Pinkett (later [easyazon_link identifier="7540541784″ locale="US" tag="harlemworld-20″]Jada Pinkett Smith[/easyazon_link]) that lasted until his death.
In the documentary [easyazon_link identifier="B00AEBBAFE" locale="US" tag="harlemworld-20″]Tupac: Resurrection[/easyazon_link], Shakur says, "Jada is my heart. She will be my friend for my whole life. " Pinkett Smith calls him "one of my best friends. He was like a brother. It was beyond friendship for us. The type of relationship we had, you only get that once in a lifetime. " A poem written by Shakur titled "Jada" appears in his book, The Rose That Grew From Concrete, which also includes a poem dedicated to Pinkett Smith called "The Tears in Cupid's Eyes". During his time in art school, Shakur became affiliated with the Baltimore Young Communist League USA, and began dating the daughter of the director of the local chapter of the Communist Party USA.
In June 1988, Shakur and his family moved to Marin City, California, a residential community located 5 miles (8.0 km) north of San Francisco, where he attended Tamalpais High School in nearby Mill Valley. He began attending the poetry classes of Leila Steinberg in 1989. That same year, Steinberg organized a concert with a former group of Shakur's, "Strictly Dope"; the concert led to him being signed with Atron Gregory. He set him up as a roadie and backup dancer with the hip hop group Digital Underground in 1990.
Shakur's professional entertainment career began in the early 1990s, when he debuted his rapping skills in a vocal turn in Digital Underground's "Same Song" from the soundtrack to the 1991 film Nothing but Trouble and also appeared with the group in the film of the same name. The song was later released as the lead song of the Digital Underground extended play (EP) This is an EP Release, the follow-up to their debut hit album Sex Packets. Shakur appeared in the accompanying music video. After his rap debut, he performed with Digital Underground again on the album Sons of the P. Later, he released his first solo album, 2Pacalypse Now. Though the album did not generate any "Top Ten" hits, 2Pacalypse Now is hailed by many critics and fans for its underground feel, with many rappers such as Nas, Eminem, Game, and Talib Kweli having pointed to it as inspiration. Although the album was originally released on Interscope Records, rights of it are now owned by Amaru Entertainment. The album's name is a reference to the 1979 film Apocalypse Now.
The album generated significant controversy. Dan Quayle criticized it after a Texas youth's defense attorney claimed he was influenced by 2Pacalypse Now and its strong theme of police brutality before shooting a state trooper. Quayle said, "There's no reason for a record like this to be released. It has no place in our society. " Shakur stated that he felt he had been misunderstood. He said, "I started out saying I was down for the young black male, you know, and that was gonna be my thang, " Shakur said. "I just wanted to rap about things that affected young black males. When I said that, I didn't know that I was gonna tie myself down to just take all the blunts and hits for all the young black males, to be the media's kicking post for young black males. I just figured since I lived that life I could do that, I could rap about that. " The record was important in showcasing Shakur's political conviction and his focus on lyrical prowess. On MTV's Greatest Rappers of All Time List, 2Pacalypse Now was listed as one of Shakur's "certified classic" albums, along with Me Against the World, All Eyez On Me and The Don Killuminati: The 7 Day Theory. 2Pacalypse Now went on to be certified Gold by the RIAA. It featured three singles; "Brenda's Got a Baby", "Trapped", and "If My Homie Calls". 2Pacalypse Now can be found in the Vinyl Countdown and in the instruction manual for Grand Theft Auto: San Andreas, along with the track "I Don't Give a Fuck, " which appeared on the in-game radio station, Radio Los Santos.
---
---
His second studio album, Strictly 4 My N.I.G.G.A.Z., was released in February 1993. The album did better than the previous one debuting on number 24 on the Billboard 200. The album contains many tracks emphasizing Shakur 's political and social views. This album had more commercial success than its predecessor, and there were noticeable differences in production. While Shakur 's first effort had an indie-rap-oriented sound, this album was considered his "breakout" album. It spawned the hits "Keep Ya Head Up" and "I Get Around" and reached platinum status. On vinyl, Side A (tracks 1–8) was labeled the "Black Side" and Side B (tracks 9–16) the "Dark Side. " It's known as his tenth-biggest selling album with 1,366,000 units moved as of 2004.
In late 1993, Shakur formed the group Thug Life with a number of his friends, including Big Syke, Macadoshis, his stepbrother Mopreme Shakur, and Rated R. The group released their only album Thug Life: Volume 1 on September 26, 1994, which went gold. The album featured the single "Pour Out a Little Liquor, " produced by Johnny "J" Jackson, who went on to produce a large part of Shakur's album All Eyez on Me. The group usually performed their concerts without Shakur. The album was originally released by Shakur's label Out Da Gutta Records. Due to criticism about gangsta rap at the time, the original version of the album was scrapped and re-recorded with many of the original songs being cut. Among the notable tracks on the album are "Bury Me a G, " "Cradle to the Grave, " "Pour Out a Little Liquor" (which also appears in the soundtrack to the 1994 film Above the Rim), "How Long Will They Mourn Me?" and "Str8 Ballin'. " The album contains ten tracks because Interscope Records felt many of the other recorded songs were too controversial to release. Although the original version of the album was not completed, Shakur performed the planned first single from the album, "Out on Bail" at the 1994 Source Awards.[39] Although the album was originally released on Shakur's label Out Da Gutta, Amaru Entertainment, the label owned by Shakur's mother, has since gained the rights to it. Thug Life: Volume 1 was certified Gold. The track "How Long Will They Mourn Me?" appeared later in 1998 from 2Pac's Greatest Hits album.
The album was very well received, with many calling it the magnum opus of his career. It is considered one of the greatest and most influential hip hop albums of all-time. It is his fourth biggest selling album with 2,439,000 units moved to date. Me Against the World won best rap album at the 1996 Soul Train Music Awards.
"Dear Mama" was released as the album's first single in February 1995, along with the track "Old School" as the B-side. "Dear Mama" would be the album's most successful single, topping the Hot Rap Singles chart, and peaking at the ninth spot on the Billboard Hot 100. The single was certified platinum in July 1995, and later placed at #51 on the year-end charts. The second single, "So Many Tears", was released in June, four months after the first single. The single would reach the number six spot on the Hot Rap Singles chart, and the 44th on the Billboard Hot 100. "Temptations", released in August, was the third and final single from the album. The single would be the least successful of the three released, but still did fairly well on the charts, reaching number 68 on the Billboard Hot 100, 35 on the Hot R&B/Hip-Hop Singles & Tracks, and 13 on the Hot Rap Singles charts.
All Eyez on Me was the fourth studio album by 2Pac, released on February 13, 1996 by Death Row Records and Interscope Records. The album is frequently recognized as one of the crowning achievements of 1990s rap music.[48] It has been said that "despite some undeniable filler, it is easily the best production 2Pac's ever had on record". It was certified 5× Platinum after just 2 months in April 1996 and 9× platinum in 1998. The album featured the Billboard Hot 100 number one singles "How Do U Want It" and "California Love". It featured 5 singles in all, the most of any 2Pac album. Moreover, All Eyez On Me (which was the only Death Row release to be distributed through PolyGram by way of Island Records) made history as the first double-full-length hip-hop solo studio album released for mass consumption. It was issued on two compact discs and four LPs. Chartwise, All Eyez on Me was the second album from 2Pac to hit number-one on both the Billboard 200 and the Top R&B/Hip-Hop Albums charts.[50] It sold 566,000 copies in the first week of its release, and was charted on the top 100 with the top one-week Soundscan sales since 1991. The album won the 1997 Soul Train R&B/Soul or Rap Album of the Year Award.Shakur also won the Award for Favorite Rap/Hip-Hop Artist at the 24th Annual American Music Awards.[53]
Makaveli The Don – Killuminati: The 7 Day Theory, commonly shortened to The 7 Day Theory, is his fifth and final studio album and was released under the new stage name Makaveli.[54] The album was completely finished in a total of seven days during the month of August 1996.[55] The lyrics were written and recorded in three days and mixing took an additional four days. In 2005, MTV.com ranked Killuminati: The 7 Day Theory at #9 on their greatest hip hop albums of all time listand, in 2006, recognized it as a classic.[57] The emotion and anger showcased on the album has been admired by a large part of the hip-hop community, including other rappers.
George "Papa G" Pryce, Former Head of Publicity for Death Row, claimed that "Makaveli which we did was a sort of tongue and cheek and it was not really to come out and after Tupac was murdered, it did come out. But before that it was going to be a sort of an underground. " The album peaked at number one on the Billboard Top R&B/Hip-Hop Albums chart and the Billboard 200. The album generated the second-highest debut-week sales total of any album that year, was certified 4× Platinum on June 15, 1999.
Upon his release from Clinton Correctional Facility in 1995, Shakur immediately went back to song recording. He began a new group called Outlaw Immortalz. Shakur began recording his first album with Death Row and released the single "California Love" soon after.
On February 13, 1996, Shakur released his fourth solo album, All Eyez on Me. This double album was the first and second of his three-album commitment to Death Row Records. It sold over nine million copies. The record was a general departure from the introspective subject matter of Me Against the World, being more oriented toward a thug and gangsta mentality. Shakur continued his recordings despite increasing problems at the Death Row label. Dr. Dre left his post as house producer to form his own label, Aftermath. Shakur continued to produce hundreds of tracks during his time at Death Row, most of which would be released on his posthumous albums R U Still Down? (Remember Me), Still I Rise, Until the End of Time, Better Dayz, Loyal to the Game and Pac's Life. He also began the process of recording an album with the Boot Camp Clik and their label Duck Down Records, both New York – based, entitled One Nation.
On June 4, 1996, he and Outlawz released the diss track "Hit 'Em Up", a scathing lyrical assault on Biggie and others associated with him. In the track, Shakur claimed to have had sexual intercourse with Faith Evans, Biggie's wife at the time, and attacked Bad Boy's street credibility. Shakur was convinced that some members associated with Bad Boy had known about the '94 attack on him beforehand due to their behavior that night and what his sources told him. After the attack, Shakur immediately accused Jimmy Henchman (an associate of Bad Boy CEO Sean Combs) of orchestrating the attack, according to a 2005 interview with Henchman in Vibe magazine. After the attack, Shakur therefore aligned himself with Suge, Death Row's CEO, who was already bitter toward Combs over a 1995 incident at the Platinum Club in Atlanta, Georgia, which culminated in the death of Suge Knight's friend and bodyguard, Jake Robles; Knight was adamant in voicing his suspicions of Combs' involvement.
When Shakur recorded "Hit 'Em Up" a diss song towards his former friend and rival, The Notorious B.I.G., also known as Biggie Smalls he recruited three members from the former group Dramacydal whom he had worked with previously, and was eager to work with again. Together with the three New Jersey rappers and other associates, they formed the original lineup of the Outlawz. When 2Pac signed to Death Row upon his release from prison, he recruited his step brother Mopreme Shakur and Big Syke from Thug Life. Hussein Fatal, Napoleon, E.D.I. Mean, Kastro, Yaki Kadafi, and Storm (the only female Outlaw) were also added, and together they formed the original lineup of the Outlaw Immortalz that debuted on 2Pac's multi-platinum smash All Eyez on Me. They later dropped the immortal after the untimely deaths of 2Pac and Yaki Kadafi and moved on as Outlawz without the members of Thug Life. Young Noble was later added and appeared on 2Pac's second Death Row release The Don Killuminati: The 7 Day Theory. It was on 2Pac's Makaveli album that Outlawz first came to the greater rap community's notice, appearing on a few songs. The idea behind the group was for each member to have a rap name coinciding with the names of various tyrants or enemies of America, past and present. Outlawz chose in later years to make a backronym out of the letters of their group name Operating Under Thug Laws As Warriorz although it does not stand for the groups name and is used infrequently.
On forming the Outlawz, Shakur gave each of them a name of a dictator/military leader or an enemy of America.
Yaki Kadafi, after Libyan leader Muammar Gaddafi
Hussein Fatal, after Iraqi leader Saddam Hussein
Mussolini (formerly Big Syke), after Italian dictator Benito Mussolini
Komani (Shakur's half brother Mopreme Shakur), after Iranian Islamic Revolution leader Ayatollah Ruhollah Khomeini
Kastro, after Cuban leader Fidel Castro
E.D.I. Mean, after Ugandan dictator Idi Amin
Napoleon, after military strategist and leader Napoleon Bonaparte
For himself, Shakur created the alias "Makaveli" from Renaissance Italian philosopher and strategist Niccolò Machiavelli, whose writings inspired Shakur in prison, but who also preached that a leader could eliminate his enemies by all means necessary. He mentioned Makaveli Records a few times before his death. This was supposed to be a music label for up and coming artists that Shakur had an interest in developing or potentially signing, and his own future projects would have also been published through it as well.
In addition to rapping and hip hop music, Shakur acted in films. He made his first film appearance in the motion picture Nothing but Trouble, as part of a cameo by the Digital Underground. His first starring role was in the film Juice. In this film, he played Roland Bishop, a violent member of the Wrecking Crew, for which he was hailed by Rolling Stone's Peter Travers as "the film's most magnetic figure". He then went on to star in Poetic Justice and Above the Rim. After his death, three of his completed films were released: Bullet, Gridlock'd, and Gang Related.
Shakur had been slated to star in the Hughes brothers' film Menace II Society, but was replaced by Larenz Tate after assaulting Allen Hughes as a result of a quarrel. Director John Singleton mentioned that he wrote the script for Baby Boy with Shakur in mind for the lead role. It was eventually filmed with Tyrese Gibson in his place and released in 2001, five years after Shakur's death. The film features a mural of Shakur in the protagonist's bedroom, as well as featuring the song "Hail Mary" in the film's score.
Shakur's music and philosophy is rooted in many American, African-American, and world entities, including the Black Panther Party, Black nationalism, egalitarianism, and liberty.
Shakur's love of theater and Shakespeare also influenced his work. A student of the Baltimore School for the Arts where he studied theater, Shakur understood the Shakespearian psychology of inter-gang wars and inter-cultural conflict. During a 1995 interview, Shakur stated:
| | | |
| --- | --- | --- |
| " | … I love Shakespeare. He wrote some of the rawest stories, man. I mean look at Romeo and Juliet. That's some serious ghetto shit. You got this guy Romeo from the Bloods who falls for Juliet, a female from the Crips, and everybody in both gangs are against them. So they have to sneak out and they end up dead for nothing. Real tragic stuff.And look how Shakespeare busts it up with Macbeth. He creates a tale about this king's wife who convinces a happy man to chase after her and kill her husband so he can take over the country. After he commits the murder, the dude starts having delusions just like in a Scarface song. I mean the king's wife just screws this guy's whole life up for nothing…". | " |
In a European interview Philips said that what impressed him the most about Shakur was that he was a poet. Philips said "I like sacred texts, myths, proverbs and scriptures. … When Tupac came along, I thought he was quite the poet… It wasn't just how cleverly they rhymed. It wasn't just the rhythm or the cadence. I liked their attitude. It was protest music in a way nobody had ever thought about before. …These artists were brave, wise and smart – wickedly smart. The thing about Tupac was he had so many sides. He was unafraid to write about his vulnerabilities. "
Shakur 's debut album, 2Pacalypse Now, revealed the socially conscious side of Shakur. On this album, Shakur attacked social injustice, poverty and police brutality on songs "Brenda's Got a Baby", "Trapped" and "Part Time Mutha". His style on this album was highly influenced by the social consciousness and Afrocentrism pervading hip hop in the late 1980s and early 1990s. On this initial release, Shakur helped extend the success of such rap groups as Boogie Down Productions, Public Enemy, X-Clan, and Grandmaster Flash, as he became one of the first major socially conscious rappers from the West Coast.
On his second record, Shakur continued to rap about the social ills facing African-Americans, with songs like "The Streetz R Deathrow" and "Last Wordz". He also showed his compassionate side with the anthem "Keep Ya Head Up", while simultaneously putting his legendary aggressiveness on display with the title track from the album Strictly 4 My N.I.G.G.A.Z. He added a salute to his former group Digital Underground by including them on the playful track "I Get Around". Throughout his career, an increasingly aggressive attitude can be seen pervading Shakur's subsequent albums.
The contradictory themes of social inequality and injustice, unbridled aggression, compassion, playfulness, and hope all continued to shape Shakur's work, as witnessed with the release of his incendiary 1995 album Me Against the World. In 1996, Shakur released All Eyez on Me. Many of these tracks are considered by many critics to be classics, including "Ambitionz Az a Ridah", "I Ain't Mad at Cha", "California Love", "Life Goes On" and "Picture Me Rollin".; All Eyez on Me was a change of style from his earlier works. While still containing socially conscious songs and themes, Shakur's album was heavily influenced by party tracks and tended to have a more "feel good" vibe than his first albums. Shakur described it as a celebration of life, and the record was critically and commercially successful.
He had enjoyed and had been influenced by the work of contemporary English and Irish pop musicians as a teenager such as Kate Bush, Culture Club, Sinéad O'Connor and U2.
Shakur was a voracious reader. He read from a wide variety of books, including works by William Shakespeare, Niccolò Machiavelli, Donald Goines, Sun Tzu, Kurt Vonnegut, Mikhail Bakunin, Pierre Teilhard de Chardin, J.D. Salinger, Hermann Hesse, Gabriel Garcia Marquez, Henry Miller, Homer, Friedrich Nietzsche, Sigmund Freud, Carl Jung, Fox Butterfield, Robert M. Pirsig, Robin Morgan, George Orwell, Aldous Huxley, E.D. Hirsch, Herman Melville, Thomas Merton, Evelyn Underhill, Gershom Scholem, Bhagavad Gita, W. L. Wilmshurst, John Steinbeck, Nikki Giovanni, Sonia Sanchez, Richard Wright, Alex Haley, Jamaica Kincaid, W. E. B. Du Bois, Maya Angelou, Alice Walker, and Khalil Gibran.
Shakur never professed following a particular religion, but his lyrics in singles such as "Only God Can Judge Me" and poems such as The Rose That Grew from Concrete suggest he believed in God. This means many analysts currently describe him as a deist. He believed in Karma, but rejected a literal afterlife and organized religion. Shakur has had several family members who were members of the Black Panthers; Mutulu Shakur, his step-father, Assata Shakur, his step-aunt, Billy Garland his biological father and Afeni Shakur his mother. Shakur publicly spoke out against interracial marriage in an interview with Source magazine in 1994, but later retracted these comments.
In October 1991, Shakur filed a $10  million civil suit against the Oakland Police Department, alleging they brutally beat him for jaywalking. Shakur received approximately $43,000 in settlement money, much of which went to pay his lawyer.
On April 5, 1993, Shakur was charged with one count of felonious assault. He was accused of attempting to hit rapper Chauncey Wynn from the group M.A.D. with a baseball bat at a concert at Michigan State University. The incident reportedly began when Shakur became angry and threw a microphone. Shakur pleaded guilty on September 14, 1994 to a misdemeanor in exchange for the dropping of felony assault charges. He was sentenced to 30 days in jail, 20 of which were suspended, and ordered to perform 35 hours of community service.
In October 1993, in Atlanta, two brothers and off-duty police officers, Mark and Scott Whitwell, were with their wives celebrating Mrs. Whitwell's passing of the state bar examination. The officers were drunk and in possession of stolen guns. As they crossed the street, a car with Shakur inside passed by them or "almost struck them. " The Whitwells argued with the driver, Shakur and the other passengers, which was joined by a second passing car. Shakur shot one officer in the buttocks and the other in the leg, back or abdomen, according to varying news reports. Mark Whitwell was charged with firing at Shakur's car and later lying to the police during the investigation. Shakur was charged with the shooting. Prosecutors dropped all charges against the parties.
In early 1994, he was found guilty of assault on Menace II Society co-director Allen Hughes and served 15 days in jail.
On August 22, 1992, in Marin City, Shakur performed at an outdoor festival, and stayed for an hour afterwards signing autographs and pictures. A confrontation occurred and Shakur drew a legally registered Colt Mustang, and allegedly dropped it. As it was picked up by a member of his entourage, a bullet discharged. About 100 yards away, Qa'id Walker-Teal, a 6-year-old, was pedaling his bicycle at a school playground nearby when a bullet struck him in the forehead and killed him. Although the gun was matched by police to a .38-caliber pistol registered to Shakur, and his stepbrother Maurice Harding was initially arrested on suspicion of firing the weapon, no charges were filed. Marin County prosecutors have said they were stymied by a lack of witnesses. Charges were dropped when Shakur agreed to pay a $300,000-$500,000 settlement to the parents. The police "rescued" them and took the two into custody, who were soon released without charge for lack of evidence.
In 1995, a wrongful death suit was brought against Shakur by Qa'id's mother. The defense attorney acknowledged that the bullet that killed Qa'id was traced by authorities to a gun registered to Shakur. Shakur's record company settled the lawsuit for an undisclosed amount, reportedly between $300,000 and $500,000.
On the night of November 30, 1994, the day before the verdict in his sexual abuse trial was to be announced, Shakur was robbed and shot five times by three men in the lobby of Q­ Recording Studios in Manhattan. Shakur stated that he believed the robbery to be a setup for the attack wondering why they would take jewelry and leave his Rolex watch.
Shakur would accuse Sean Combs, an associate of Combs named Jimmy Henchman  and Biggie among others of setting up the attack in a 1995 interview with Vibe magazine. Vibe changed the names of the accused assailants upon publication. Later evidence did not implicate Biggie in the studio assault. When Biggie's entourage went downstairs to check on the incident, Shakur was being taken out on a stretcher, giving the finger to those around.
He checked out of the hospital against doctor's orders, three hours after surgery. In the day that followed, Shakur entered the courthouse in a wheelchair and was found guilty of three counts of molestation and not guilty of six others, including sodomy. On February 6, 1995, he was sentenced to one-and-a-half to four-and-a-half years in prison on the sexual assault charges.
On March 17, 2008, Chuck Philips reported in the Los Angeles Times about an alleged order for an attack on Shakur. The article was retracted by the LA Times because it partially relied on FBI documents supplied by a man convicted of fraud which turned out to be forged. In 2011 Dexter Isaac admitted to attacking Shakur. Following Isaac's public confession, Philips corroborated Isaac as one of his key unnamed sources.
In November 1993, Shakur and others were charged with sexually assaulting a woman in a hotel room. Shakur denied the charges. According to Shakur, he had prior relations days earlier with the woman that were consensual (the woman admitted she performed oral sex on Shakur). The complainant claimed sexual assault after her second visit to Shakur's hotel room; she alleged that Shakur and his entourage raped her. As a result of the trial, Shakur was convicted of first-degree sexual abuse, and acquitted of the weapons and sodomy charges. The judge descirbed the crimes during the sentencing of Shakur to 1½–4½ years in prison, as "an act of brutal violence against a helpless woman. " While appearing on the Arsenio Hall Show, Shakur stated he was innocent of all charges and he was hurt that "a women would accuse me of taking something from her" when he was raised by and was surrounded by females. Shakur, did however, admit that he should have been more responsible with the people he surrounded himself with. After serving part of his sentence, Shakur was released on bail pending his appeal. On April 5, 1996, a judge sentenced him to serve 120 days in jail for violating terms of his release on bail.
In October 1995, Shakur's case was on appeal but due to all of his legal fees he could not raise the $1.4  million bail. After serving eleven months of his one-and-a-half year to four-and-a-half year sentence, Shakur was released from the Clinton Correctional Facility due in large part to the help and influence of Suge Knight, the CEO of Death Row Records, who posted a $1.4  million bail pending appeal of the conviction in exchange for Shakur to release three albums under the Death Row label.
Shakur had begun serving his prison sentence at Clinton Correctional Facility on February 14, 1995. Shortly afterward, he released his multi-platinum album Me Against the World. Shakur became the first artist to have an album at number one on the Billboard 200 while serving a prison sentence. Me Against the World made its debut on the Billboard 200 and stayed at the top of the charts for four weeks. The album sold 240,000 copies in its first week, setting a record for highest first week sales for a solo male rap artist at the time. While serving his sentence, he married his long-time girlfriend, Keisha Morris, on April 4, 1995; the couple divorced in 1996. Shakur stated he married her "for the wrong reasons".
While imprisoned, Shakur read many books by Niccolò Machiavelli, Sun Tzu's The Art of War and other works of political philosophy and strategy. The works inspired his pseudonym "Makaveli" under which he released the album The Don Killuminati: The 7 Day Theory. The album presents a stark contrast to previous works. Throughout the album, Shakur continues to focus on the themes of pain and aggression, making this album one of the emotionally darker works of his career. Shakur wrote and recorded all the lyrics in only three days and the production took another four days, combining for a total of seven days to complete the album (hence the name).
On the night of September 7, 1996, Shakur attended the Bruce Seldon vs. Mike Tyson boxing match at the MGM Grand in Las Vegas, Nevada. After leaving the match, one of Knight's associates spotted Orlando "Baby Lane" Anderson, an alleged Crips gang member from Compton, California, in the MGM Grand lobby. Earlier that year, Anderson and a group of Crips had robbed a member of Death Row's entourage in a Foot Locker store. Knight's associate told Shakur, who attacked Anderson. Shakur's entourage, as well as Knight and his followers, assisted in assaulting Anderson. The fight was captured on the hotel's video surveillance. After the brawl, Shakur went with Knight to go to Death Row-owned Club 662 (now known as restaurant/club Seven). He rode in Knight's 1996 black BMW 750iL sedan as part of a larger convoy, including many in Shakur's entourage.
At around 11:00–11:05 pm, they were halted on Las Vegas Boulevard by Metro bicycle police for playing the car stereo too loudly and not having license plates. The plates were found in the trunk of Knight's car; the party was released without being fined a few minutes later.[120] At about 11:10 pm, while they were stopped at a red light at Flamingo Road near the intersection of Koval Lane in front of the Maxim Hotel, a vehicle occupied by two women pulled up on their left side. Shakur, who was standing up through the sunroof, exchanged words with the two women, and invited them to go to Club 662. At approximately 11:15 pm, a white, four-door, late-model Cadillac with an unknown number of occupants pulled up to the sedan's right side, rolled down a window, and rapidly fired gunshots at Shakur. He was hit in the chest, pelvis, and his right hand and thigh. One of the rounds went into Shakur's right lung. Knight was hit in the head by fragmentation, though it is thought that a bullet grazed him. The bodyguard, Frank Alexander, stated that when he was about to ride along with the rapper in Knight's car, Shakur asked him to drive the car of Shakur's fiancée Kidada Jones instead, in case they needed additional vehicles from Club 662 back to the hotel. The bodyguard reported in his documentary, Before I Wake, that shortly after the assault, one of the convoy's cars drove off after the assailant but he never heard from the occupants. After arriving at the scene police and paramedics took Knight and a wounded Shakur to the University Medical Center of Southern Nevada. According to an interview with the music video director Gobi, while at the hospital, he received news from a Death Row marketing employee that the shooters had called the record label and threatened Shakur. Gobi told the Las Vegas police, but said they claimed to be understaffed. No attackers came. At the hospital, Shakur was heavily sedated, was placed on life support machines, and was ultimately put under a barbiturate-induced coma after repeatedly trying to get out of the bed. While in the critical care unit, on the afternoon of Friday, September 13, 1996, Shakur died of internal bleeding; doctors attempted to revive him but could not stop the hemorrhaging. His mother, Afeni, made the decision to tell the doctors to stop. He was pronounced dead at 4:03 pm (PDT). The official cause of death was noted as respiratory failure and cardiopulmonary arrest in connection with multiple gunshot wounds. Shakur's body was cremated the next day and some of his ashes were later mixed with marijuana and smoked by members of the Outlawz. His fifth album, The Don Killuminati: The 7 Day Theory was released two months later.
In 2002, the LA Times published a two-part story by investigative reporter Chuck Philips, titled "Who Killed Tupac Shakur?," based on a yearlong investigation that reconstructed the crime and the events leading up to it. Evidence gathered by the paper indicated that: "the shooting was carried out by a Compton gang called the Southside Crips to avenge the beating of one of its members by Shakur a few hours earlier. Orlando Anderson, the Crip whom Shakur had attacked, fired the fatal shots. Las Vegas police discounted Anderson as a suspect and interviewed him only once, briefly. He was later killed in an unrelated gang shooting. " Philips's article also reported the involvement of East Coast rapper Biggie, Shakur's rival at the time, and several New York criminals.
Before they died, The Notorious B.I.G. and Anderson denied their role in the murder. In support of their claims, Biggie's family produced computerized invoices suggesting that Biggie was working in a New York recording studio the night of the drive-by shooting. His manager Wayne Barrow and fellow rapper James "Lil' Cease" Lloyd made public announcements denying Biggie's role in the crime and claimed further that they were both with him in the recording studio during the night of the event. The New York Times called the evidence "inconclusive", noting:
The pages purport to be three computer printouts from Daddy's House, indicating that Wallace was in the studio recording a song called Nasty Boy on the afternoon Shakur was shot. They indicate that Wallace wrote half the session, was In and out/sat around and laid down a ref, shorthand for a reference vocal, the equivalent of a first take. But nothing indicates when the documents were created. And Louis Alfred, the recording engineer listed on the sheets, said in an interview that he remembered recording the song with Wallace in a late-night session, not during the day. He could not recall the date of the session but said it was likely not the night Shakur was shot. We would have heard about it, Mr. Alfred said. "
In addition, Philips' article was based on police affidavits and court documents as well as interviews with investigators, witnesses to the crime and members of the Southside Crips who had never before discussed the killing outside the gang. The Assistant Managing Editor of the LA Times Mark Duvoisin wrote: "Philips' story has withstood all challenges to its accuracy, …[and] remains the definitive account of the Shakur slaying. "
At a Mobb Deep concert following the death of Shakur and the release of The Don Killuminati: The 7 Day Theory, Cormega recalled in an interview that the fans were all shouting "Makaveli, " and emphasized the influence of The Don Killuminati: The 7 Day Theory and of Shakur himself even in New York at the height of the media-dubbed 'intercoastal rivalry'.
Shakur is held in high esteem by other MCs – in the book How to Rap, Bishop Lamont notes that Shakur "mastered every element, every aspect" of rapping and Fredro Starr of Onyx says Shakur, "was a master of the flow. " "Every rapper who grew up in the Nineties owes something to Tupac, " wrote 50 Cent. "He didn't sound like anyone who came before him. " About.com for their part named Shakur the most influential rapper ever.
To preserve Shakur's legacy, his mother founded the Shakur Family Foundation (later renamed the Tupac Amaru Shakur Foundation or TASF) in 1997. The TASF's stated mission is to "provide training and support for students who aspire to enhance their creative talents. " The TASF sponsors essay contests, charity events, a performing arts day camp for teenagers and undergraduate scholarships. The Foundation officially opened the Tupac Amaru Shakur Center for the Arts (TASCA) in Stone Mountain, Georgia, on June 11, 2005. On November 14, 2003, a documentary about Shakur entitled Tupac: Resurrection was released under the supervision of his mother and narrated entirely in his voice. It was nominated for Best Documentary in the 2005 Academy Awards. Proceeds will go to a charity set up by Shakur's mother Afeni. On April 17, 2003, Harvard University co-sponsored an academic symposium entitled "All Eyez on Me: Tupac Shakur and the Search for the Modern Folk Hero. " The speakers discussed a wide range of topics dealing with Shakur's impact on everything from entertainment to sociology.
Many of the speakers discussed Shakur's status and public persona, including State University of New York at Buffalo English professor Mark Anthony Neal who gave the talk "Thug Nigga Intellectual: Tupac as Celebrity Gramscian" in which he argued that Shakur was an example of the "organic intellectual" expressing the concerns of a larger group. Professor Neal has also indicated in his writings that the death of Shakur has left a "leadership void amongst hip-hop artists. " Neal further describes him as a "walking contradiction", a status that allowed him to "make being an intellectual accessible to ordinary people. "
Professor of Communications Murray Forman, of Northeastern University, spoke of the mythical status about Shakur's life and death. He addressed the symbolism and mythology surrounding Shakur's death in his talk entitled "Tupac Shakur: O.G. (Ostensibly Gone)". Among his findings were that Shakur's fans have "succeeded in resurrecting Tupac as an ethereal life force. " In "From Thug Life to Legend: Realization of a Black Folk Hero", Professor of Music at Northeastern University, Emmett Price, compared Shakur's public image to that of the trickster-figures of African-American folklore which gave rise to the urban "bad-man" persona of the post-slavery period. He ultimately described Shakur as a "prolific artist" who was "driven by a terrible sense of urgency" in a quest to "unify mind, body, and spirit".
In Holler If You Hear Me: Searching for Tupac Shakur, Michael Eric Dyson indicated that Shakur "spoke with brilliance and insight as someone who bears witness to the pain of those who would never have his platform. He told the truth, even as he struggled with the fragments of his identity. " At one Harvard Conference the theme was Shakur's impact on entertainment, race relations, politics and the "hero/martyr". In late 1997, the University of California, Berkeley offered a student-led course entitled "History 98: Poetry and History of Tupac Shakur. "
In late 2003, the Makaveli Branded Clothing line was launched by Afeni. In 2005, Death Row released Tupac: Live at the House of Blues. The DVD was the final recorded performance of Shakur's career, which took place on July 4, 1996, and features a plethora of Death Row artists. In August 2006, Tupac Shakur Legacy was released. The interactive biography was written by Jamal Joseph. It features unseen family photographs, intimate stories, and over 20 removable reproductions of his handwritten song lyrics, contracts, scripts, poetry, and other personal papers. Shakur's sixth posthumous studio album, Pac's Life, was released on November 21, 2006. It commemorates the 10th anniversary of Shakur's death. He is still considered one of the most popular artists in the music industry as of 2006.
According to Forbes, in 2008 Shakur's estate made $15  million. In 2002, they recognized him as a Top Earning Dead celebrity coming in on number ten on their list.
On April 15, 2012, a "hologram" of Shakur (technically a 2-D video projection) performed his songs "Hail Mary" and "2 of Amerikaz Most Wanted" with Snoop Dogg at the Coachella Music Festival. The effect was created using an optical illusion called Pepper's ghost. The video footage was created by visual effects company Digital Domain. The Wall Street Journal reported Dr. Dre and Snoop Dogg were in talks of a possible tour involving the two rappers and the hologram version of Shakur, which was later turned down by Dr. Dre.
Shakur's hit song "Dear Mama" is one of 25 songs that were added to the National Recording Registry in 2010. The Library of Congress has called "Dear Mama" "a moving and eloquent homage to both the murdered rapper's own mother and all mothers struggling to maintain a family in the face of addiction, poverty and societal indifference. " The honor came seven days after what would have been Shakur's 39th birthday. Shakur is the third rapper to enter the library, outside of the copyright office, behind Grandmaster Flash and Public Enemy.
In a 2005 Rolling Stone magazine vote, Shakur was named No.86 of the "100 Immortal Artists Of All Time" behind Elvis Presley, Michael Jackson, and John Lennon. MTV ranked him at No. 2 on their list of The Greatest MCs of All Time. Shakur was inducted into the Hip-Hop Hall of Fame in 2002.
In 2003, MTV's "22 Greatest MCs" countdown listed Shakur as the "Number 1 MC", as voted by the viewers. In 2004, at the VH1 Hip Hop Honors Shakur was honored along with DJ Hollywood, Kool DJ Herc, KRS-One, Public Enemy, Run-D.M.C., Rock Steady Crew, and Sugarhill Gang. A Vibe magazine poll in 2004 rated Shakur "the greatest rapper of all time" as voted by fans. At the First Annual Turks & Caicos International Film Festival held on Tuesday, October 17, 2006, Shakur was honored for his undeniable voice and talent and as a performer who crossed racial, ethnic, cultural and medium lines; his mother accepted the award on his behalf. In 2008, The National Association Of Recording Merchandisers in conjunction with the Rock and Roll Hall of Fame recognized him as a very influential artist and has added him in their Definitive 200 list. On Wednesday, June 23, 2010, Shakur was inducted to the Library of Congress's National Recording Registry. The seat of the Catholic Church released a list of 12 songs onto the social networking Web site's streaming music service. Among the artists included are Mozart, Muse and Dame Shirley Bassey; the list also includes Shakur's song "Changes", which was released two years after his shooting death on a greatest hits album in 1998. His double album, All Eyez on Me, is one of the highest-selling rap albums of all time, with over 5 million copies of the album sold in the United States alone by April 1996; it was eventually certified 9x platinum in June 1998 by the RIAA.
Source
Related Articles