---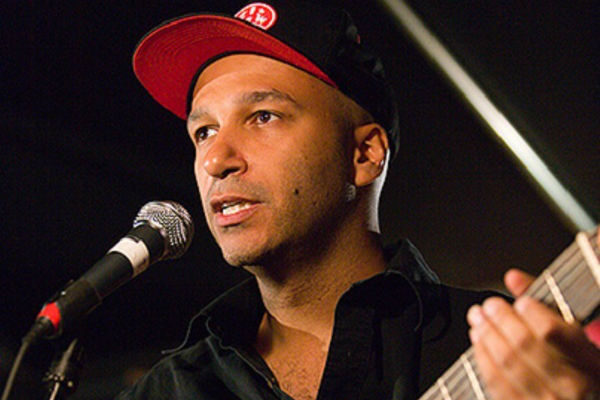 Black lives matter, in the heavy metal community too. Black Sabbath is making its voice heard in the fight for racial justice and equality.
The Grammy Award-winning heavy metal band is selling Black Lives Matter T-shirts, fashioned after its iconic 1971 "Master of Reality" album cover.
Fans can pre-order the $25 shirts, which use the Ozzy Osbourne-fronted band's purple logo transformed to read "Black Lives Matter." They are expected to ship in mid-July.
The shirt's design was inspired by Rage Against the Machine's Tom Morello, who posted an Instagram photo earlier this month wearing the shirt alongside his mother, who was holding a Black Lives Matter sign.
A native of Harlem, N.Y., Morello — one of Rolling Stone's "Greatest Guitarists" of all time —is Black and has previously spoken about his racial identity in the rock music genre writes the South Bend Tribune.
All proceeds will go to the nonprofit Black Lives Matter Global Network Foundation.
Photo credit: Tom Morello  The Nightwatchman tocando su guitarra acustica "Whatever It Takes" by Adrian Gregori for Wikipedia.
---