---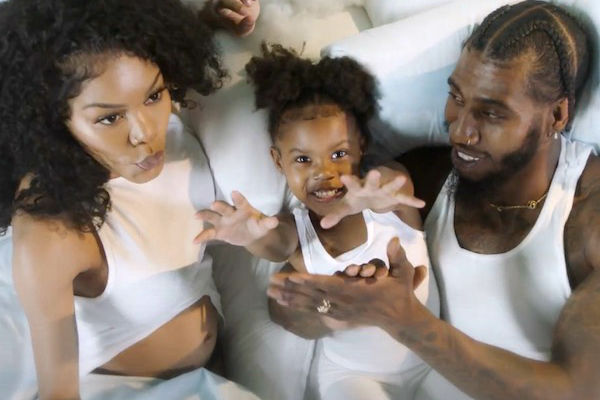 Harlem lady Teyana Taylor who has been doing big things in and out of Harlem is shooting a new reality show with her husband, Iman Shumpert, and family.
Harlem World Magazine has been covering Teyana Taylor since she began, recently she is closed her store Junie in June 2020, in Harlem, New York. The details regarding the show title, plot, etc., have yet to be released but our industry sources claim that filming for the show is allegedly taking place in Atlanta, GA, sometime this or next year.
Teyana Taylor and Iman Shumpert have a wonderful growing family and like to coordinate what happens with the workaround that happens with the family. This past June the couple announced that they were expecting their second child via her new video Wake Up Love. The video shows off Teyana Taylor's pregnant stomach, while she's with her husband, and their daughter Iman a.k.a. Junie.
Teyana Taylor is no stranger to reality TV. Many people were first introduced to the entertainer when she was on MTV's classic show 'My Sweet 16.'
Teyana Taylor has definitely has grown up since then and has accomplished many things in her career including releasing 3 studio albums to date. She also landed her own reality television show on VH1 in 2018 called 'Teyana and Iman' that follows her and her NBA husband.
Read more about Teyana Taylor and Iman Shumpert here.
Photo credit: 1) Junie, Teyana Taylor, and Iman Shumpert. 2) Teyana Taylor and Iman Shumpert. 3) Image from 'Wake Up Love' video.
---