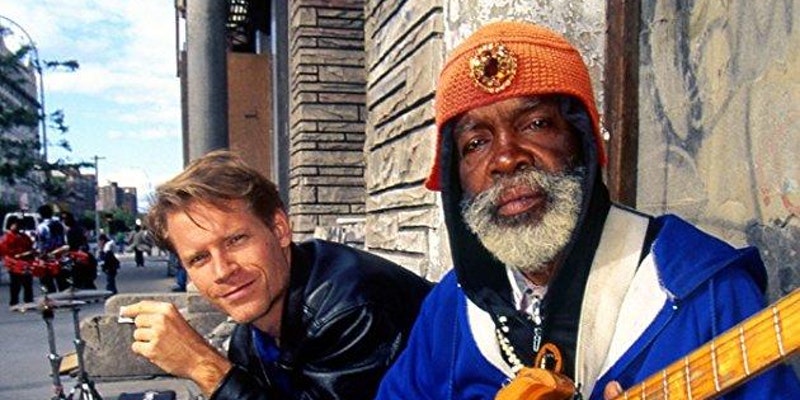 In 1986, two musicians from the opposite ends of life met on the streets of Harlem. Against the backdrop of racial violence in the city, Adam Gussow, a young white Jewish harmonica player, and Sterling "Mr. Satan" Magee, an older black Mississippi bluesman, joined forces to blaze a new musical trail. Bi-racial blues. Po-mo blues. Whatever you want to call it, it changed their lives forever and contested longstanding notions of cultural appropriation. Shot over 30 years, the RYOT film "Satan & Adam" showcases a miraculous journey of friendship, heartbreak and the transformative power of music at a time when America finds itself once again divided.
Free, Wednesday, April 11, 2018, 4 PM EST
Make Reservation HERE
Or Check out the Live Stream HERE
BUILD Series Studio, 770 Broadway, 4th Floor, New York, NY 10003
Related Articles
---
VIDEO
---
"We re-imagine, recreate, and redeem cultural omissions and misrepresentations of Blackness, for the culture. ...." This post is made in partnership with British Pathé.