---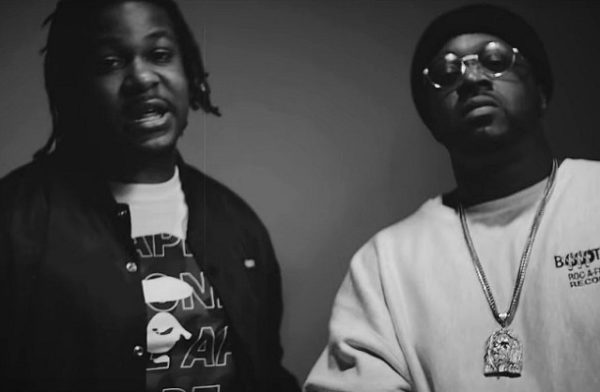 Vibe magazine reports that ask any black person in the United States what it's really like to live free in America. Unless they think like Uncle Ruckus or Jason Whitlock, then it's probable that their response will be similar to what LeBron James said at a press conference after his house was vandalized with a racial slur. "Being black in America is tough," he said.
According to Malc Stewy, when you're black in America, everybody's scared of you and Smoke DZA agrees. A few days before James became the victim of a hate crime, the Florida rapper and the Harlem rhymer released the official video for their single "Black In America." The hard-hitting single produced by Hart Beats allows the men of color to vent about their thoughts on the things they go through as black men in the U.S.
"I just tried to give him life, why you trying to take mine?" raps Stewy. "I ain't even trying to fight, try it as a hate crime/ Maybe in another life they won't always hate mine/See me in another light, they love me in the day time."
"Black In America" was directed by Ike Anyanwu.
Check it out below:
Video Via Youtube
Related Articles
---