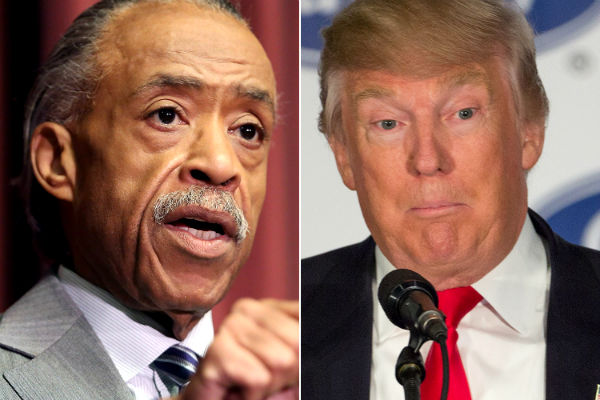 The Reverend Al Sharpton has accused US President Donald Trump of "encouraging police violence" during a speech this week on Long Island to an audience of uniformed officers.
Harlem's Rev. Al Sharpton And Others Honored At The FACE List Awards Gala Pan-African Media Company Face2Face Africa has officially announced the honorees for the 2017 FACE…Jun 21 2017harlemworldmag.com
The activist preacher tore into the Republican at the weekly gathering of his National Action Network in Harlem on Saturday.
A day earlier, the president spoke to law enforcement professionals at Suffolk County Community College in Brentwood. Trump said violence and murder on US soil by the MS-13 gang, which is linked to El Salvador, justify a strong police response.
Harlem's Rev. Al Sharpton At The 2017 Face List Awards Hosted By Ama K. AbebreseAward-winning Ghanaian-British actress Ama K. Abebrese (left) will be hosting the 2017 FACE List Awa…Jun 30 2017harlemworldmag.com
The president said his administration is removing from the United States gang members terrorising communities on Long Island and other parts of the country.
He added:
"Now, we're getting them out anyway, but we'd like to get them out a lot faster, and when you see these thugs being thrown into the back of a paddy wagon, you just see them thrown in, rough, I said, please don't be too nice."
That means, for instance, shielding their heads from being bumped while getting into a police vehicle, Trump said.
Al Sharpton's NAN Donates $5G To Slain NYPD Officer Miosotis Familia FundThe Rev. Al Sharpton's National Action Network (NAN) donated $5,000 Saturday to a Daily News fund be…Jul 8 2017harlemworldmag.com
Sharpton called Trump's comments "reprehensible".
They were "a reckless disregard for the law, and set a tone that is dangerous and biased in this country".
Related articles
Related Articles