---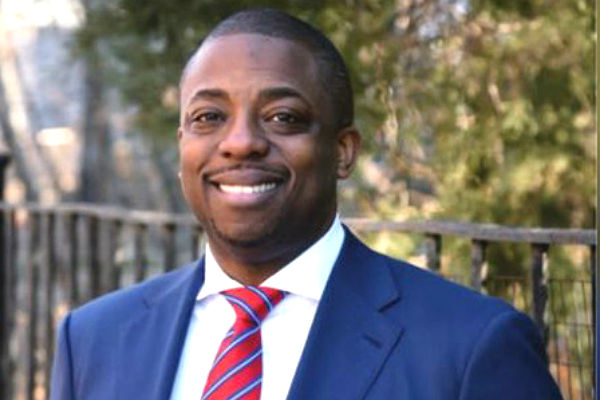 State Sen. Brian A. Benjamin, Chair of the Senate Budget and Revenues Committee rolled out dates for a community forum tour to discuss the inequities and inefficiencies of taxing property in New York City.
Aimed at gathering information to help the Senate prepare for real property tax reform, the series will bring together constituents, policymakers and elected officials in order to unburden working- and middle-class New York City homeowners and address the needs of small businesses.
The tour will take place in Harlem at Abyssinian Baptist Church, 132 Odell Clark Place | New York, NY, on September 17, 2019, from 6 PM to 8 PM.
"New York City taxpayers have long dealt with a confusing and inefficient property tax system, with an assessment system that can leave property owners faced with unpredictable swings in their property taxes," Senator Brian Benjamin said. "Exploring this complicated issue—which has not been comprehensively addressed since 1981—is a first step in finding a better way to tackle property taxes. The Senate Majority is committed to providing relief to working- and middle-class homeowners, who often struggle to navigate an unclear system. I look forward to hearing from leading policy makers, my colleagues in the senate and everyday New Yorkers on how the Senate Majority can better serve homeowners and local businesses."
"The Senate Democratic Majority has worked tirelessly to help ensure working and middle-class New Yorkers are able to stay in their homes and the communities they love," Senate Majority Leader Andrea Stewart-Cousins said, "In just our first year in the majority, we passed the permanent property tax cap and the strongest tenant protections and affordable housing package in state history. Senator Benjamin's community forum tour will help continue that good work by ensuring New York City homeowners are able to discuss their concerns and priorities with their elected leaders. The Senate Majority will continue our work standing up for overburdened New York taxpayers, and forums like these will help guide our efforts moving forward."
Other tour dates can be found here: https://www.nysenate.gov/senators/brian-benjamin
---