---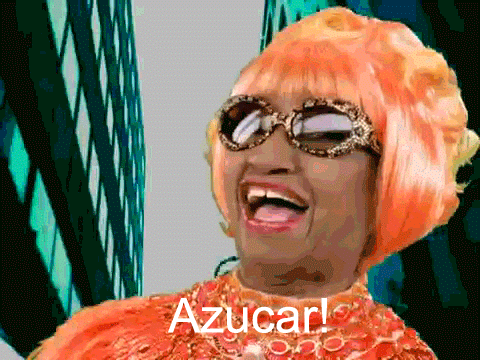 The Afro-Latino Festival of New York returns for its 5th edition on the weekend of July 7 and 8, 2017, with a Tribute to Women of the Diaspora. This year's Festival will take place over two exciting days and nights, featuring more than 30 performing artists, panelists, professionals, activists and creators at various locations throughout NYC!
The Festival begins on Friday July 7, 2017, with their Afrolatin Talks Symposium. For the second consecutive year, the world famous Schomburg Center for Research in Black Culture, located in Harlem, will host and sponsor the Afrolatin Talks. Co-curators of the Talks include Ariana Curtis of the Smithsonian National Museum of African American History and Culture (NMAAHC) and Natalia Linares of the New Economy Coalition. Day 1 will also include the introduction of our newest feature, the Liberación Film Festival, with documentaries from Curacao, Brazil, Haiti and the Dominican Republic.
On Friday evening at Powerhouse Arena in DUMBO, Brooklyn, the Festival honors Susana Baca, the ex-Minister of Culture for Peru. The night begins with a reception and awards ceremony for Minister Baca and for other recipients including writers Shirley Campbell Barr and Elizabeth Acevedo, social activist Zahira Kelly, educator Nadia Lopez, founder of AfroCrowd Alice Backer and former Miss Universe Panama, Gloria Karamanites. Minister Baca will present her book, The African in Peru, and talk about her career as a musician, politician, and defender of Afrodescendant human rights.
Day 2 of the Festival, Saturday July 8, will be our outdoor concert. For the third consecutive year Bed-Stuy Restoration Plaza located in Brooklyn, will be our host and sponsoring organization. Expect performances by Latin Grammy winner Milly Quezada, the Queen of Merengue; Alison Hinds, the Queen of Soca; Johnny Osbourne, the Godfather of Dancehall; Amara La Negra; Calma Carmona; Zuzuka Poderosa and more. The day will also feature culinary presentations by Food Network's CHOPPED winner Santana Caress Benitez, plus art installations presented by the multi-faceted artist Zahira Kelly, who will co-host the day alongside DJ Big Nito.
We are pleased to once again be working with community organizations and partners including the Schomburg Center, Bed-Stuy Restoration Plaza, SaChin Productions, New Visual Collective, the Caribbean Cultural Center & African Diaspora Institute, Afrolatino Travel, conrazón, The Center for Popular Economics and New Economy Coalition. We are also joined this year by Project Achieve of the New York Blood Center, the Afrolatinamerican Research Institute at Harvard, Viacom employee diversity organizations, Somos and The Beat, NACLA, First Data and Ford Motor Company, who will donate $10 to the Festival for each person who test drives one of the 6 new vehicles they will be showcasing at the Festival on Saturday. The Festival will once again take NYC by storm to AFFIRM, EDUCATE and CELEBRATE Afrolatino cultures.
Full Lineup, Ticket Purchase and More Event Info at
Related articles
---