---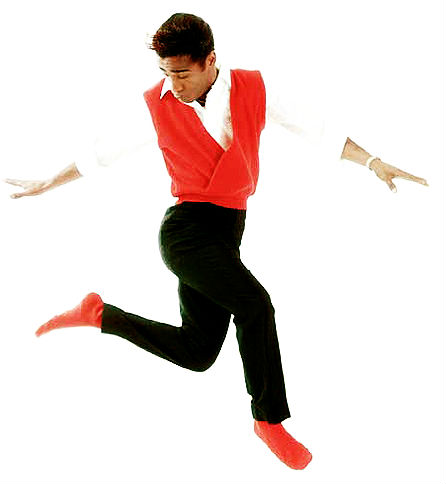 The Hollywood Reports that reports that Director Sam Pollard dives into the 60 years of show business career of the iconic entertainer Sammy Davis, Jr., for American Masters.
"I'm Puerto Rican, Jewish, colored and married to a white woman — when I move into a neighborhood, I wipe it out," [easyazon_link identifier="B000V6A53U" locale="US" tag="harlemworld-20″]Sammy Davis, Jr[/easyazon_link]. jokes onstage in Sam Pollard's feature biography of the legendary singer, dancer, actor and comic, which gets to the hard part right away.The racist jokes, his dimly viewed campaigning for Richard Nixon, the accusations of being a sell-out. His friendship with Sinatra and the Rat Pack, to some, made him look like a black man seeking white approval and at least some black audiences shunned him.
The fast-paced, classically constructed American Masters production, [easyazon_link identifier="B00122D782″ locale="US" tag="harlemworld-20″]Sammy Davis, Jr.: I've Gotta Be Me[/easyazon_link], has a lot more to say, but it is sobering how Davis' life always seems to come back to controversies over race and his fight to be accepted for the immensely talented entertainer he was. Ultimately, Pollard concludes that he was a trailblazer: the first black American to sleep in the White House, the first to do impressions of white celebrities, the first to kiss a white co-star on a Broadway stage (Paula Wayne in [easyazon_link identifier="B008XJM8TG" locale="US" tag="harlemworld-20″]Golden Boy[/easyazon_link]) — and the first to kiss Archie Bunker's cheek on an episode of his favorite TV show, All in the Family.
Davis' jaw-dropping talent was evident in his first appearance onstage at the age of three, a pint-size exhibitionist in a top hat who sang and tap danced without a shade of self-consciousness. He was born into a family of vaudeville dancers in Harlem in 1925 and soon became the main attraction of [easyazon_link identifier="B00CBMO4ZM" locale="US" tag="harlemworld-20″]The Will Mastin Trio[/easyazon_link] along with his father and godfather. He toured the country as a child star but, much to his later regret, spent not a single day in school and as a result was never able to write fluently.
The doc does its own tap dance around its subject with a stream of interviews, mostly heard as audio voiceovers, from the likes of Billy Crystal, Whoopi Goldberg, Norman Lear, Jerry Lewis, Kim Novak and many more folks who knew Davis and worked with him. Their collective portrait consistently describes an ambitious talent always reaching for the top, but also a man plagued by insecurity, who remained sadly unsure of his own value.
Like many performers, Davis can be remarkably open about his experiences on camera. To a TV host he describes the horrors of his time in the Army, when he was assigned to the first integrated company and was constantly humiliated by the white G.I.s. He fought back by showing off his talent doing impressions of famous actors, and later crossed racial lines when he went on television with hilarious impersonations of Humphrey Bogart, James Cagney and Jimmy Stewart. Never before had a black actor dared to make fun of white stars. (Bogey at least enjoyed the show; he even took Davis into his dressing room to coach him on some of his mannerisms.)
Lewis was a great friend. When Davis got into a terrible car accident that cost him his left eye, Lewis hired a plane and flew to his bedside in the hospital. His recovery was met with joy in Hollywood and Las Vegas, where he got back on the stage and performed again, blind in one eye but otherwise as good as new.
The other major trauma in his life was his love affair with Kim Novak who, out of all the beautiful women he got involved with, was the first he really loved. Novak recalls how they were unprepared for the studio's reaction when they announced they were getting married. [easyazon_link identifier="1893224074″ locale="US" tag="harlemworld-20″]Harry Cohn[/easyazon_link], the tyrannical head of Columbia Pictures, is said to have put out a contract on Davis unless he left Novak and married a black woman in 48 hours, which he did, to Loray White, for one year.
When, in 1960, he married Swedish actress May Britt, there were bomb threats where he performed and picketing by the American Nazi party. It was around this time that [easyazon_link identifier="B00FHU10UM" locale="US" tag="harlemworld-20″]Frank Sinatra[/easyazon_link]'s enthusiasm for John F. Kennedy led Davis to support his presidential bid, bringing in many black votes. But on the night of JFK's inaugural party, Davis' invitation was abruptly canceled, leaving him bitterly hurt. Kennedy didn't want to alienate his Southern constituency by inviting the mixed-race couple. Worst of all, his great friend Sinatra did nothing to defend him. This dismaying incident really puts Davis' support for Nixon in a different light, as well as his supposed integration into the Rat Pack.
In 1963, with the arrival of the Civil Rights movement, Davis became an activist. He was starring in a huge Broadway hit, [easyazon_link identifier="B008XJM8TG" locale="US" tag="harlemworld-20″]Golden Boy[/easyazon_link], which Martin Luther King, Jr., had seen; Dr. King particularly liked the song "No More" with its lyrics, "I ain't bowin' down, no more." Though leery of going to the deep South, where he knew he was hated, Davis was talked into taking part in the Selma march by Harry Belafonte.
In the latter years of his life (he died from throat cancer in 1990), Davis is shown as out of step with the changing times, but still a star. In a TV tribute to his 60 years in show biz, there is a scene that touches the heart. A young Michael Jackson sings, "Thanks to you, there's a door we all walk through," with cutaways to Davis who is visibly moved. He is clearly ill, but still has the strength to slip on a pair of shiny tap shoes and dance a little.
Production company: American Masters Pictures
Director: Sam Pollard
Screenwriter: Laurence Maslon
Producers: Ally Rosenthal, Michael Kantor
Executive producer: Michael Kantor
Directors of photography: Mead Hunt, Allan Palmer
Editor: Steven Wechsler
Music: Christopher Rife
Venue: Toronto International Film Festival (TIFF Docs)
World sales: Submarine Entertainment
100 minutes
Via source
Related Articles
---