---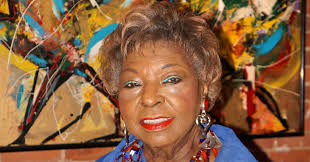 Ruth Clark, a civic leader, and philanthropist who founded a personnel agency both to meet the demand for data processors in the 1970s and to relieve high unemployment in Harlem and other minority neighborhoods in New York.
The cause was respiratory failure and complications of cancer, her partner, Gilbert McGriff, said.
Ms. Clark's professional education consisted of three weeks of training as a key-punch operator. But, having seen a rising demand for temporary workers in data processing, she spotted an entrepreneurial opening and seized it, founding Clark Unlimited Personnel in Midtown Manhattan in 1974. (The company also went by Cups Temps.)
"She basically saw that there were a lot of companies that needed workers trained in data processing, and if a worker was absent, they needed someone to fill the gap because the work doesn't stop," said Curtis Archer, whose first job was with the agency and who is now the president of the Harlem Community Development Corporation, a subdivision of state government.
"She identified the need and said she could fill it," Mr. Archer said in a telephone interview, "and wound up running what was at the time the largest black-owned temporary agency in New York City."
Among her other civic activities, Ms. Clark founded the Support Network, a women's organization that raised money to buy medical equipment for Harlem Hospital Center's neonatal intensive care unit and to provide scholarships for minority students to attend New York City prep schools.
Ruth Cheek was born on Oct. 14, 1941, in Harlem to William Brentley Cheek, a barber, and Lela Nichols.
Both her parents died when she and her brother, William Jr., were young, and they were raised separately in group homes. Besides Mr. McGriff, her brother is her only other immediate survivor.
Friends often reminded Ms. Clark that her dreams were too big for a black girl growing up in Harlem, she was quoted as saying in The New York Times in 1984.
"I was an outcast," she said. "But I never let that bother me. I used to pray, 'God, make me somebody, make me glamorous, make me something very special.' "
She got a job as a key-punch operator after graduating from George Washington High School and completing the three weeks of training. (At some point, for reasons that are uncertain, she changed her surname to Clark.)
More than a decade later, concerned about high unemployment in Harlem and aware of the growing need for entry-level jobs in data processing, Ms. Clark scraped together $3,900 to start her own temporary-job agency.
"I was determined that money and race were not going to stop me from attaining my ambitions," she said.
She enlisted two friends, Percy E. Sutton, the Manhattan borough president and a founder of the Inner City Broadcasting Corporation, and his son, Pierre, who became president of the company. Pierre Sutton invited her onto the New York radio station WLIB, owned by Inner City, on which she announced, "I have jobs for people in banking."
By rigorously training applicants in interviewing, typing, and other job skills and impressing on them the importance of dressing for success (she kept a stash of neckties in her desk), Ms. Clark attracted an impressive array of corporate clients.
She later expanded her agency to include permanent job placement and opened a branch office in Lower Manhattan. She retired from the business in 2008.
Ms. Clark died on September 18, 2018, in Harlem, NY.
Photo credit: Apologies for quality of photo. Via source.
---