---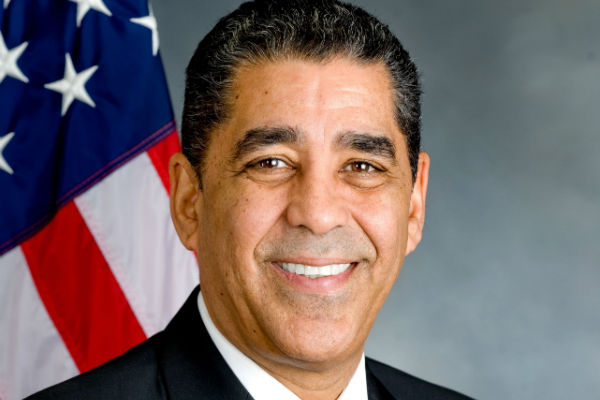 Representative Adriano Espaillat led a bipartisan letter to request relief for public transit agencies around the nation.
Including support of the New York Metropolitan Transportation Authority's (MTA) request for $3.9 billion to maintain operations through 2020.
"Thank you to each of my New York congressional colleagues for joining in this bipartisan request to provide additional relief to public transit agencies and to voice our support for the New York Metropolitan Transportation Authority's (MTA) $3.9 billion requests to maintain operations through 2020," said Rep. Adriano Espaillat (NY-13). "The MTA is transporting thousands of nurses, doctors, critical care staff, public utility employees and other essential workers to deal with the nation's largest COVID-19 outbreak.
Additionally, the MTA has worked with the public to take aggressive action to limit non-essential travel that has helped to mitigate the spread of this pandemic. These efforts have come at the expense of revenue, tax support, and most importantly the lives of 68 MTA employees. We know the MTA and other transit agencies will carry on in meeting the needs of the public, but we must ensure they receive federal support to continue operations at all of their facilities during this unprecedented time."
"We thank the members of the New York congressional delegation for their support of our request for an additional $3.9 billion in emergency federal assistance, and strongly urge their colleagues in Washington to provide this critical funding to the MTA, which will help restore a region responsible for about 10 percent of the national GDP. This funding will not only ensure that we can continue to operate through the crisis but also serve as the catalyst for economic growth once the pandemic subsides," said Pat Foye, Chairman of the Metropolitan Transportation Authority (MTA).
"Public transit is essential, and nowhere is this more true than in New York City, where our buses and trains are carrying hundreds of thousands of essential workers on the frontlines of the pandemic," said Nick Sifuentes, Executive Director of Tri-State Transportation Campaign. "It is no exaggeration to say that without the MTA, New York would cease to exist as we know it. With the authority staring down billions in coming shortfalls, the only hope to keep transit solvent and functional is a federal rescue package that meets the needs of working New Yorkers.
Fortunately, New York's Congressmembers understand firsthand how vital public transit is, both now during the immediate crisis and to New York's regional economy in ordinary times. As advocates, transit riders, and New Yorkers, we want to thank the Congressional delegation from the New York City region for their efforts to keep the MTA moving and New York functioning during this crisis."
"During this crisis, the TWU has worked night and day to keep working families safe and healthy and to keep the system running. Over the past three years, we have also managed to bring the MTA system back into a state of reliability and good repair. Without federal support to address the full scope of this pandemic, it will fall back into a state of bad repair and all of our work will have been for nothing," said Transport Workers Union International President John Samuelsen.
First elected to Congress in 2016, Rep. Adriano Espaillat is serving his second term in Congress where he serves as a member of the influential U.S. House Foreign Affairs Committee, the House Committee on Transportation and Infrastructure, and the House Small Business Committee.
He serves as a Senior Whip of the House Democratic Caucus and is a member of the Congressional Hispanic Caucus (CHC) where he also serves in a leadership role as CHC Whip. He is also chairman of the CHC Task Force for Transportation, Infrastructure and Housing. Rep. Espaillat's Congressional District includes Harlem, East Harlem, northern Manhattan, and the north-west Bronx. To find out more about Rep. Espaillat, visit online at https://espaillat.house.gov/.
---