---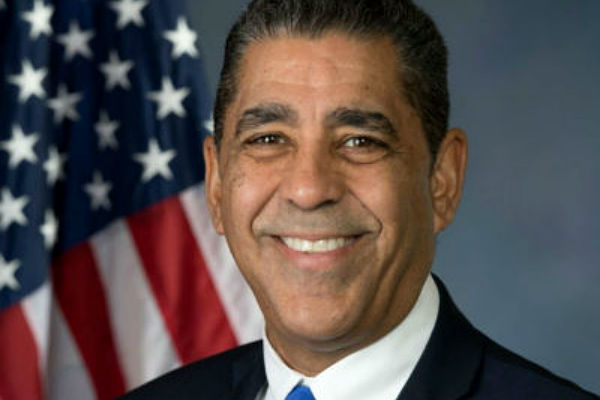 Today, Harlem Rep. Adriano Espaillat released the following statement in response to Revel's announcement today that it will suspend operations of its electric moped-sharing service in New York City. The announcement comes following pressure from Rep. Espaillat to halt the service in the wake of a spate of deaths and critical injuries.
"Like so many others, I am relieved that Revel suspended service and acknowledged that its standards for operational safety, customer training, and rider accountability fall short of protecting the public health and safety of New Yorkers," said Rep. Adriano Espaillat. "That said, it should not have taken two deaths and a barrage of other troubling incidents – including one that left a constituent of mine in critical condition – for Revel to take this necessary action."
"Nonetheless, there should now be a concerted effort with city officials and the input of key community stakeholders, to ensure the safety of Revel users and others on our streets before the company restores operations in our city. New York has and always will be a center for innovation, especially in the transportation space, but that cannot come at the expense of our safety.
We must use this opportunity to put mechanisms in place that ensure the safety of New Yorkers is protected before new and unvetted products, services and technologies hit our streets," said Rep. Espaillat.
This past Saturday, Rep. Espaillat became the first elected official in New York City to call for Revel's operations to be suspended pending a safety review in the wake of a spate of accidents. Last week, Nina Kapur, a 26-year-old television reporter for CBS in New York died after she was thrown from a Revel while riding in Brooklyn.
Nina was a passenger when her 26-year-old male companion who was driving swerved for unknown reasons. On Saturday, a 30-year-old man was left in critical condition after losing control of his moped and crashing into a pole in the Inwood neighborhood of Manhattan, in Rep. Espaillat's district. His passenger sustained non-life-threatening injuries. Another similar, tragic incident occurred early this morning in Queens, leaving yet another rider dead.
Rep. Espaillat is the only member of the House Transportation and Infrastructure Committee from New York City. He has authored and advanced various legislation at the federal level that would improve safety on local streets for all users, including pedestrians and bicyclists.
His Transportation Alternatives Enhancements Act passed in the House this year as part of a larger infrastructure package advanced by House Democrats. Components of his Complete Streets Act and his Safe and Friendly for the Environment (SAFE) Streets Act were also included in the package.
First elected to Congress in 2016, Rep. Adriano Espaillat is serving his second term in Congress where he serves as a member of the influential U.S. House Foreign Affairs Committee, the House Committee on Transportation and Infrastructure, and the House Small Business Committee.
He serves as a Senior Whip of the House Democratic Caucus and is a member of the Congressional Hispanic Caucus (CHC) where he also serves in a leadership role as CHC Whip. He is also chairman of the CHC Task Force for Transportation, Infrastructure and Housing. Rep. Espaillat's Congressional District includes Harlem, East Harlem, northern Manhattan and the north-west Bronx. To find out more about Rep. Espaillat, visit online at https://espaillat.house.gov/.
---