---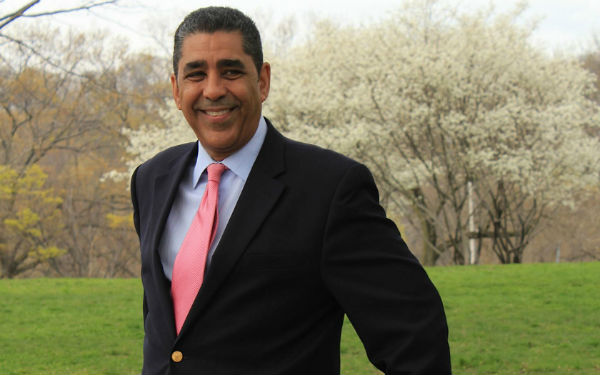 Today, Congressman Adriano Espaillat and Congressman Bobby Scott, Ranking Member of the Committee on Education and the Workforce, hosted a roundtable discussion.
Rep. Adriano Espaillat Leads District Small Business Summit 2017Yesterday, Harlem Rep. Adriano Espaillat held his "State of Emergency: Small Business Summit" at Yes…Jul 12 2017harlemworldmag.com
The roundtable discussion was organized to discuss the impact of New York's Summer Youth Employment Program and initiatives designed to improve development and job opportunities for youth ages 14 to 24.
"New York City's Summer Youth Employment Program has been at the forefront of creatively designing and implementing programs to benefit and provide critical resources to our young people, local businesses and non-profits, and the constituencies which they serve," said Rep. Espaillat. "New York City has developed partnerships with nearly 60 community-based organizations to provide summer youth employment services, which has resulted in an increased number of youth participation during the academic year and decreased incarceration rates among youth. The evidence is clear that these programs help our young people develop hands-on work experience and job training skills that will benefit them for years to come."
Community Discussion on NYC Subway's Hosted By: Congressman Adriano EspaillatCongressman Adriano Espaillat would like to cordially invite you to our 'Summer of Hell' Town Hall M…Jul 20 2017harlemworldmag.com
Unfortunately, over the last several years decreased federal funding has limited the number of available program slots. A J.P. Morgan Chase study of fourteen major U.S. cities found that programs were only able to provide opportunities for 46 percent of applicants in 2014. Stronger federal investments in summer jobs programs are needed to ensure more of our nation's low-income and at-risk youth have the chance to reap the benefits of a good summer job.
Rep. Adriano Espaillat Led Uptown Electeds And Others On Subway Crisis AnswersToday, Rep. Adriano Espaillat led a group of New York State and New York City elected officials for …Jul 22 2017harlemworldmag.com
"Summer jobs are a meaningful way to invest in our nation's young people," said Ranking Member Bobby Scott (VA-03). "Summer jobs give young people a chance to gain valuable work experience, develop skills, and earn a paycheck. Research also shows summer jobs prevent crime, reduce incarceration, and save lives. It is our collective responsibility – federal, state, and local government – to ensure that all of our nation's young people have the opportunity to reap the benefits of a good summer job."
Today's roundtable discussion was held at Columbia University. Click here to view photos from the event. To read a fact sheet on "Summer Jobs for Youth", click here.
Related articles
Related Articles
---