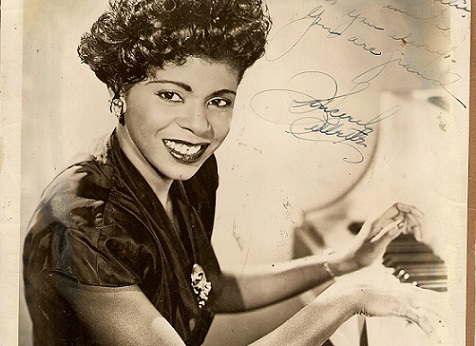 The Harlem born Lillette Jenkins-Wisner dubbed Queen of the Keys, Lillette is an internationally renowned concert pianist and vocalist.
At 3 years old she could "play anything she could hear." and she began her career at the age of six. Initially trained as a classical musician she developed a strong interest in Gospel, Ragtime, Jazz and Popular music. Lillette has traveled all over the world with the USO during 3 wars. She has always had a demanding schedule of concerts, shows, round-the-world cruises and club performances. She has shared the stage with Count Basie, Duke Ellington, Cab Calloway, Ella Fitzgerald, Frank Sinatra, Sammy Davis Jr., Nat King Cole, Ray Charles, Lena Horne, Nat King Cole wrote a song about her Lillette and more recently Billy Joel.
She performed on Broadway, in movies like Harlem Nights and was a regular on the TV Soap Opera All My Children. She has won many awards including most recently the Sachmo Award.
In 2005, Lillette and her family created Lillette's Foundation for the Arts, in keeping with her dedication to the musical dreams of young people.
Here's video of her playing in 2009:
Via Youtube
Related Articles
---