---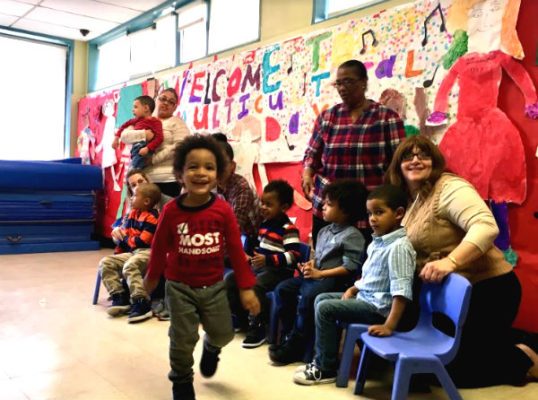 Northside Center for Child Development and the Deerfield Foundation today announced new funding to expand tele-psychiatry services in mental health clinics and New York City schools in Manhattan and the Bronx. With a $150,000 grant from the Deerfield Foundation, Northside Center will be able to expand tele-psychiatry services at both public and charter schools in Harlem and the Bronx and see its application through the NYC Thrive Early Childhood Mental Health program as well.
Northside's tele-psychiatry initiative provides mental health treatment, medication management, and consultation services to children, adolescents, and families via live internet conferencing at partnering schools and other locations throughout Manhattan and the Bronx. Northside Center began providing tele-psychiatry in September 2017, after approval from the New York State Office of Mental Health.
"The Deerfield Foundation has been an incredible friend to Northside, and we are grateful for their support in expanding one of our most innovative programs," said Dr. Thelma Dye, Hilde L. Mosse Executive Director and CEO of Northside Center. "As one of the only tele-psychiatry providers in New York City, we hope to demonstrate how this service can be successfully scaled to improve mental health outcomes in the most underserved communities."
"The Deerfield Foundation is committed to supporting healthcare initiatives that help children from underserved communities," said Jonathan Leff, Managing Partner and Chairman of the Deerfield Institute, representing the Deerfield Foundation. "We are proud to work with Northside to expand their lifesaving mental health services with innovative technology like tele-psychiatry."
Since 2010, Northside Center has operated the Clinic in Schools program in Harlem and the Bronx, currently serving over 300 students in 11 schools. Through the tele-psychiatry initiative, Northside implemented secure teleconferencing services in three of these schools to see more children who need medication management services. Tele-psychiatry allows Northside's psychiatrists to see more children during the course of the day by eliminating travel to multiple sites.
Northside Center is also the city's exclusive provider of early childhood mental health services to young children from birth to age five in Manhattan, as part of a new program through the NYC Thrive Initiative. As part of this program, Northside connects with families and children in need of treatment through 97 Early Learn centers in Manhattan.
This grant from the Deerfield Foundation will help build upon Northside Center's demonstrated record of success in improving mental health and academic outcomes for children living in the city's most underserved communities. To date, Northside's Clinic in Schools program has successfully reduced "no-show" rates to therapy sessions from 30 percent to less than 10 percent.
For more information, please visit www.deerfield.com
---