---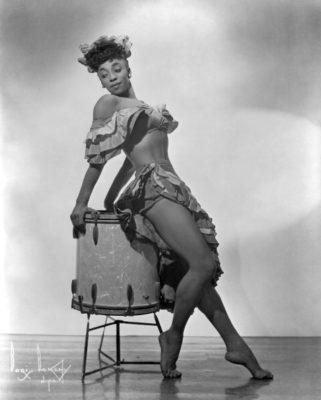 Norma Miller, born December 2, 1919 -, is a Lindy hop dancer known as the "Queen of Swing".
Norma Miller was born in Harlem, New York, in 1919 to mother Alma and father Norman, a soldier, both from Bridgetown, Barbados. Norma was named after her father, who died a month before her birth from pneumonia. She had an older sister, Dot. As a young child, her mother enrolled Miller in Amanda Kemp's dance classes while still struggling to pay rent. When the Great Depression began in 1929, Miller and her family moved to a new apartment that faced the Savoy Ballroom. Miller got her first job at the Apollo and soon thereafter began her career at The Savoy as a professional Lindy hopper.
On Easter Sunday in 1932, when Miller was twelve years old, she was dancing outside the Savoy and approached by Twist Mouth George, "the greatest dancer at the Savoy," as Miller put it.
On Easter Sunday in 1932, when Miller was twelve years old, she was dancing outside the Savoy and approached by Twist Mouth George, "the greatest dancer at the Savoy," as Miller put it. Twist Mouth asked Miller to dance with him at the Savoy. In 1932, Miller entered junior high school at P.S. 136 but transferred a year later to P.S. 89 for a better music program.
Later that year, Miller entered the Savoy Lindy Hop Contest, which was held at the Apollo Theater. Miller entered with one of her high school friends, Sonny Ashby and they won the contest. Winning gave Miller recognition and prompted [easyazon_link identifier="B00001YXEN" locale="US" tag="harlemworld-20″]Herbert "Whitey" White[/easyazon_link], the dance master as the Savoy, to ask her to join his group, Whitey's Lindy Hoppers. In 1934, she joined the Savoy for her first paying job. She was the youngest member of Whitey's Lindy Hoppers at 15 and the dance group toured Europe for seven months.
The group rose to prominence after winning a contest called The Harvest Moon Ball in 1935. In 1936, the group had reached critical acclaim and began a tour of the U.S. with headliner, Ethel Waters. In California the group appeared in a movie by MGM Studios, "[easyazon_link identifier="B001NPF5IS" locale="US" tag="harlemworld-20″]A Day at the Races[/easyazon_link]". After the tour, the young Miller was exhausted and weighed 87 pounds. Ultimately she was hospitalized on her eighteenth birthday. Miller also credits Leonard Reed as an important figure in her early career.
Miller and the group performed on Broadway and in several motion pictures. In 1938, she was performing again with the Lindy Hoppers. For a second time the group performed at the Harvest Moon Ball, hosted by Ed Sullivan.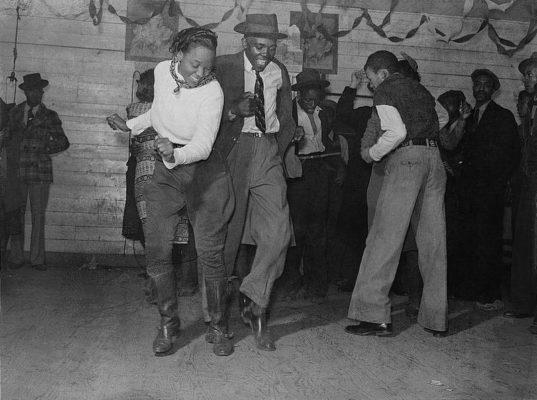 Miller and her partner placed in the top three of the competition and were invited to perform on Sullivan's Toast of the Town Revue at Lowe's State Theater. Next, the Lindy Hoppers were asked to appear in the movie "Hellzapoppin". She has a memorable role as a dancing cook in the film. When they returned from filming the group set out on a six-week tour of Rio de Janeiro. Because of the attack on Pearl Harbor, the group stayed in Rio for 10 months. Upon returning to New York, entertainment was different and Miller decided to perform with the Lindy Hoppers one last time in 1942.
Here's a "Hellzapoppin" video:
In 1943, Norma Miller enrolled herself in the dance school, the "New Dance Group." She took classes based in the techniques of Hanya Holm, Doris Humphrey and Charles Weidman, as well as Martha Graham. She produced shows at Small's Paradise in Harlem to make money. After, Miller started up a solo tour starting in Canada and going across the West Coast, in 1946, she returned to New York.
From 1952 to 1968, Miller directed the Norma Miller Dancers and Norma Miller and Her Jazzmen, both of which included Frankie Manning's son Charles "Chazz" Young as well as her long-time partner Billy Ricker. The group always debuted their new work at the Apollo Theater. The group toured the country and in Australia. In 1954, her group joined the Count Basie show. The Norma Miller dancers performed with other stars of the show Cab Calloway, Sallie Blair, and George Kirby. This was the first all Black show to play the Beach Comber in Miami Beach. It was in Miami Beach where Miller started comedy. She and Cab Calloway acted of a comedy skit of Romeo and Juliet. She remained there until 1959. In 1972, Miller traveled to Vietnam on a solo comedy tour. When she heard about the death of Roy Glenn, she returned to the United States and finished her comedy tour there. In 1977, Norma Miller moved to Las Vegas where she starred in and produced shows, one of her favorite being, Let Me Off Uptown. In 1982, back in New York Miller danced and choreographed shows at the Village Gate. In 1988, Miller's mother died and she returned to Las Vegas.
Miller has written several books, including Me & John Biffar: A Love Story, which chronicles her friendship with filmmaker John Biffar. Another work, Swing, Baby Swing! follows the evolution of swing dance in the 21st century. Swingin' at the Savoy: The Memoir of a Jazz Dancer, Miller's autobiography, describes her early life and meetings with the well-known jazz musicians and swing dancers of that time, including Frankie Manning, Ella Fitzgerald, Duke Ellington, Count Basie, Ethel Waters, Chick Webb. Stompin' at the Savoy: The Story of Norma Miller is a children's book chronicling her life.
In 1974, Miller and long time friend [easyazon_link identifier="B000002TZ4″ locale="US" tag="harlemworld-20″]Red Foxx[/easyazon_link] co-wrote a book called the Red Foxx Encyclopedia of Humor, also known as the Red Foxx Encyclopedia of Black Humor. The book was taken of shelves soon after it was published because according to Miller, Foxx believed she would not receive his fair share of the profits.
In 2003, Miller was honored with a "National Heritage Fellowship" from the National Endowment for the Arts for creating and continuing to preserve "the acrobatic style swing dance, known as the Lindy Hop"
Norma Miller was close to fellow performer Roy Glenn. They met while filming Hellzapoppin and reunited on her solo tour of the U.S. They put off marriage plans many times and eventually decided to go their own ways.
Miller appeared in six films and four television series. Her most well-known film appearance is in the swing dancing scene in the film [easyazon_link identifier="B000OV7OVS" locale="US" tag="harlemworld-20″]Hellzapoppin[/easyazon_link]', featuring Whitey's Lindy Hoppers.
Photo credit: 1) Norma Miller of Norma Miller's Dancers performing with Irwin C. Miller's Brown Skin Models Harlem Road Show poses for a portrait circa 1938 in New York city, New York. Photo by Michael Ochs Archives/Getty Images. 2) Jitterbugging at a juke joint, 1939 outside Clarksdale, Mississippi.
Related articles
Related Articles
---