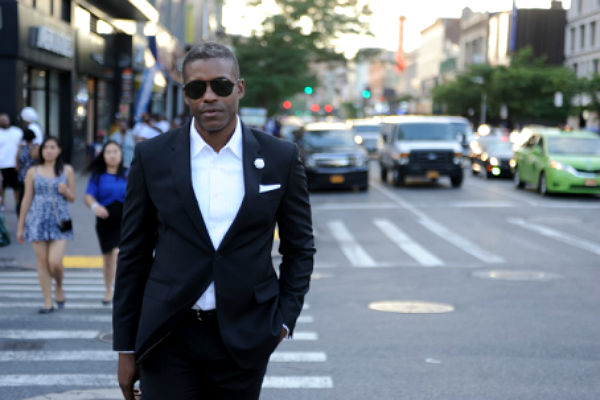 Harlem Haberdashery, the award-winning boutique gets into the holiday spirit with Harlem's premiere "escape room" Hoodwinked Escape. The two businesses will accept new toys, electronic gadgets and gift cards for the deserving children and teenagers of the Boys & Girls Club of Harlem and NYC Health & Hospitals/Harlem (formerly known as Harlem Hospital Center) for the 2016 Holiday Gift Drive.
"It's an honor to collaborate with Harlem Haberdashery within my first year of business to give back to the children and families of my community", says Michele Ware, CEO/Creator of Hoodwinked Escape that will turn 1 year-old this December.
Donations will be accepted from November 17 – December 17, 2016 at:
Harlem Haberdashery, 245 Lenox Avenue (bet. W. 122-123 Street)
Monday – Saturday, 12 – 8pm
---
Become a Harlem insider - Sign-Up for our Newsletter!
---
Hoodwinked Escape, 151 W. 116 Street (at Historic Graham Court)
Wednesday – Sunday, 12 – 8pm
During the
Holiday
Gift
Drive
a series of special evenings will take place at Harlem Haberdashery, Hoodwinked Escape and at off-site locations including:
Harlem Haberdashery 2016 Gift Drive Kick-Off Party hosted by #TakeCareOfHarlem
Saturday, November 26 | 6 – 9pm | Harlem Haberdashery
#TakeCareofHarlem is an organization that harnesses the power of community service in attempt to better Harlem community from art to hunger. All donors and supporters of #TakeCareofHarlem are invited to kick-off this year's Drive.
"It's a Holiday Bevelation"! Hosted by Bevy Smith, host of SIRIUS XM's "BEVELATIONS" and Co-Host WNYW  "Page Six"
Saturday, December 10th | Harlem Haberdashery
The epitome of Harlem style and sass VIP Harlemnite Bevy Smith and friends welcome guests to celebrate the season and give-back. Bevy and friends will accept donations of electronics and gift cards for teenagers.
Holiday Giving 2016 Hosted by Tammy Ford, Musa Jackson, and Alexandra Lerner (#TheLenoxAvePals)
Thursday, December 15 | 6 – 9pm |  Harlem Haberdashery
Harlem's creative and fashion forward community members and friends will host a special evening to receive donations of electronics and gift cards for deserving children and teenagers.
The Ugly Christmas Sweater hosted by The League: A Distinguished Gentlemen's Movement, Inc. & Harlem Run
Monday, December 19 | 6 – 9pm |  Harlem Haberdashery
The green-thumbed and well groomed gentlemen of the organization along with local athletic group encourage all to wear their ugly Christmas sweaters and donate new unwrapped toys, electronics and/or gift cards.
Other special events will be hosted to receive gift donations at private hosted by Tristin + Tyler, Industry Kids, Kristyan Rose Gilmore and Hoodwinked Escape.
The 2016 Annual Gift Drive sponsors: 5001 FLAVORS, Harlem Haberdashery, Hoodwinked Escape, #TakeCareofHarlem, The League: A Distinguished Gentlemen's Movement, Dash Events, and Malika Manning Events.
Post your holidays photos @hwmag
Related Articles
---
VIDEO
---
"Dr. Harry Delany is a renowned Harlem born and raised surgeon, the son of the great jurist and civil rights leader, Hubert Delany...." This monthly post is made in partnership with Harlem Cultural Archives.