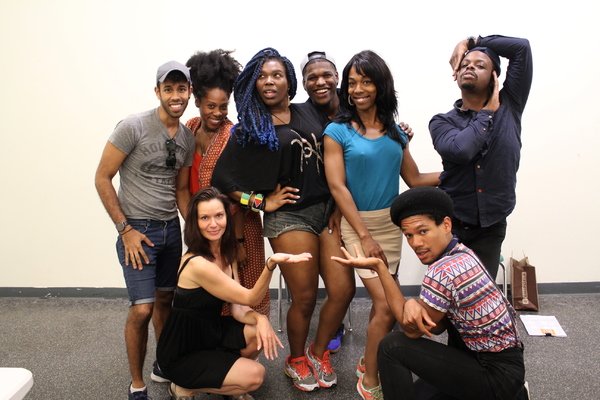 The Movement Theatre Company, a Harlem-based nonprofit committed to showcasing emerging artists of color, begins rehearsals for the premiere of And She Would Stand Like This by Harrison David Rivers, directed by David Mendizábal, choreographed by Kia LaBeija. The show runs from July 20 – August 6, 2017 at the new A.R.T./NY Theatres in the Mezzanine Theatre, located at 502 West 53rd Street and 10th Avenue. Scroll down for a sneak peek at the company in rehearsal!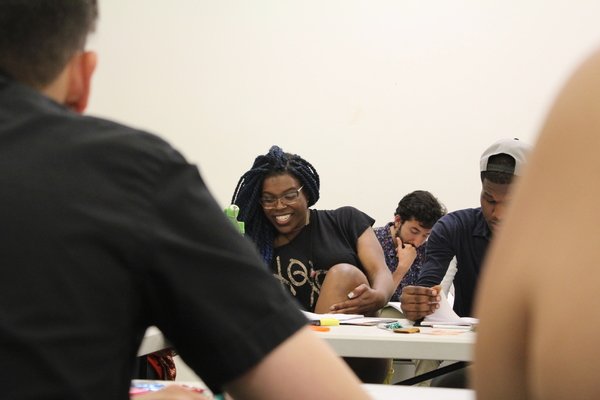 And She Would Stand Like This is an adaptation of The Trojan Women fused with the world of underground LGBTQ+ ball culture. Set in a hospital waiting room after the emergence of an unknown and deadly plague, And She Would Stand Like This reimagines the characters of The Trojan Women as Black and Latinx queer men and Transgender women fighting for their survival. A modern-day observation of the onset of HIV/AIDS, And She Would Stand Like This tackles the complicated issues of gender, sexuality, identity, health, and family and sheds light on often disregarded and underserved communities.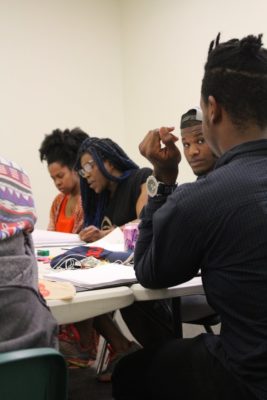 The cast features Julienne "Mizz June" Brown* (O, Earth/The Foundry, Charm/Mixed Blood), Cornelius Davidson* (War/Yale Rep), Cherrye J. Davis (Bintou/The Movement), Darby Davis (As You Like It/Cradle Theatre Co.), Florencia Lozano* (Narcos), Ashton Muñiz* (Esai's Table/The Cherry Lane), Michael-Anthony Souza*(Standby the Musical/NYC Fringe), Dasan Turner, Reggie D. White* (Hundred Days, The Last Tiger in Haiti), and Tamara Williams (Street Children).
The creative team includes Paul Tate DePoo III (Scenic Design), Brian Tovar (Lighting Design), Anitra Michelle (Costume Design), Sinan Zafar (Sound Design), and Byrell the Great (DJ/Composer).
Previews for And She Would Stand Like This begin July 20th for a July 23rd opening. Performances are Thursdays – Saturdays at 7:30pm, and Sundays at 5:00pm. Tickets are $20 in advance, $25 at the door and can be purchased at www.themovementtheatrecompany.org.
Related Articles