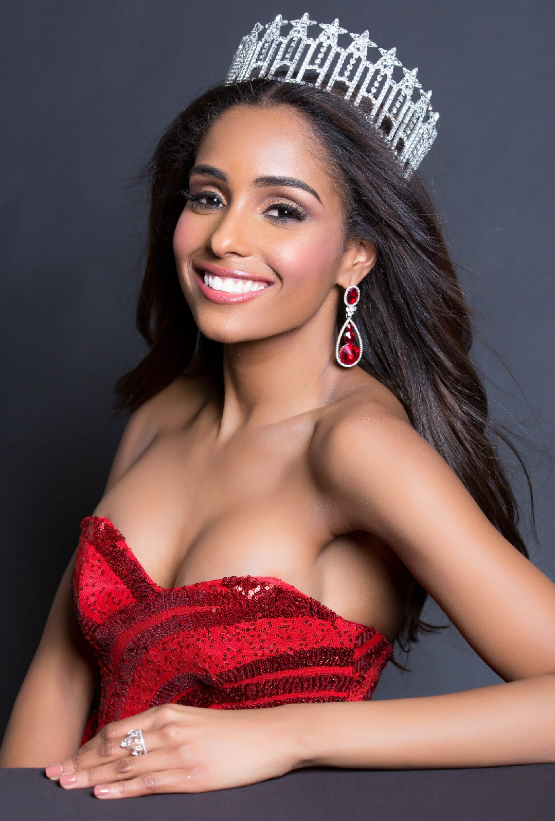 In celebration of Women's History Month, the Power of You Teens (POYT) will honor Miss New York USA 2018, Genesis Suero. Ms. Suero became a United States citizen only seven years ago but she's already the queen of New York. The 26-year old beauty is a Harlem resident and believes it's important to encourage young people to be brave, confident and to follow their dreams. POYT will present Ms. Suero with a Power Woman Inspiration Award on March 10, 2018, at the Dwyer Cultural Center in Harlem.
POYT, a 501(c)(3) non-profit empowerment and mentoring organization, was created to inspire girls to dream big and provide them with the tools they need to reach their full potential. POYT's Founder and Executive Director, Felicia Gibson Jaycox, said "Ms. Suero is an excellent role model for girls. She is smart, focused, has an amazing personality and walks proudly in her power. We look forward to celebrating her extraordinary achievement." Ms. Gibson Jaycox added, "Our PowerGirls are very excited to hear what Ms. Suero's life was like as a girl in the Dominican Republic, her journey to becoming Miss New York and her Recipe for Success."
Ms. Suero defeated 133 contestants to win the Miss New York USA crown and she'll represent the state in the Miss USA pageant this year. "It's the American Dream. I wasn't born here and now look where I am," Ms. Suero has said. She moved from the Dominican Republic with her father, a cabby, in 2005. She says it's an honor to represent New York and stays very busy making appearances, helping the community and charitable organizations like The Power of You Teens.
POYT's mission is to inspire girls to be confident, college bound and career ready. "We encourage girls, between the ages of 11-18, to think creatively and believe there is no limit to what they can achieve" said co-director, Ashley McFarlin Buie. "Ms. Suero's appearance at our event will embolden our girls to believe in the power of their dreams."
POYT has been serving girls since July 2014 in the Harlem community and looks forward to celebrating the accomplishments of Miss New York 2018, Ms. Suero. For more information about POYT, please visit www.ThePowerOfYouTeens.org
Related Articles
---
VIDEO
---
"Dr. Harry Delany is a renowned Harlem born and raised surgeon, the son of the great jurist and civil rights leader, Hubert Delany...." This monthly post is made in partnership with Harlem Cultural Archives.