---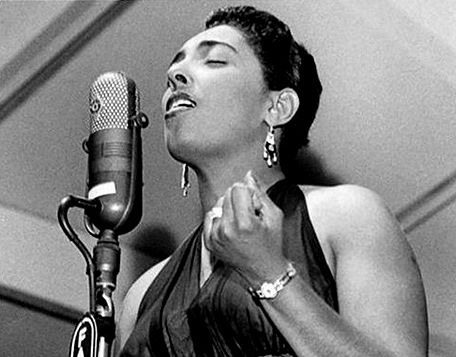 April 8, 1920 Mercedes McRae, jazz singer, composer, pianist and actress, was born in Harlem, New York. McRae began studying the piano at eight.
By the time she was in her twenties, she was playing piano with a number of jazz greats, including Benny Carter, Count Basie and Mercer Ellington. In 1954, McRae recorded her self-titled debut album and that same year was voted Best New Female Vocalist by Down Beat Magazine. Other albums by McRae include "After Glow" (1957), "For Once in My Life" (1967), and "Sarah: Dedicated to You" (1990). McRae considered Billie Holliday to be her primary influence and in 1983 recorded an album in her honor entitled "For Lady Day," which was released in 1995 after her death November 10, 1994. McRae was nominated for seven Grammy Awards and is considered one of the most influential jazz vocalists of the 20th century.
In 1994, she was designated a NEA Jazz Master, the highest honor that the nation bestows on a jazz artist, by the National Endowment for the Arts (source).
Related Articles
---