---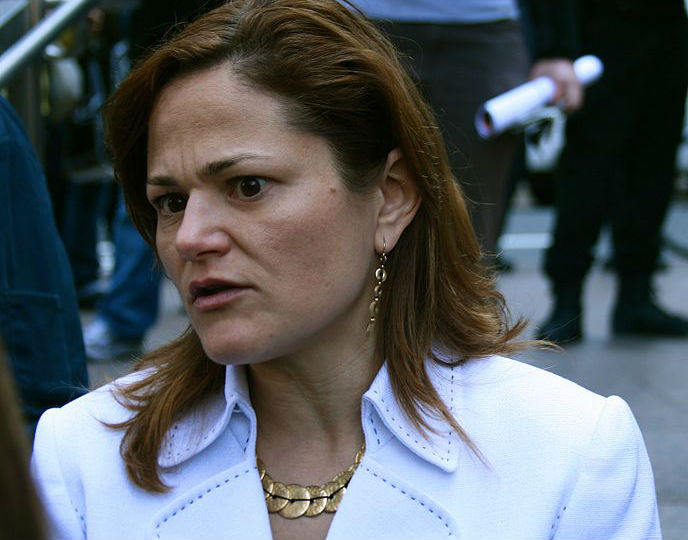 Harlem City Council Speaker Melissa Mark-Viverito vowed to create a citywide bail fund even if Mayor de Blasio does not support it, as the Queens district attorney blasted the proposal.
"We can get it done without the administration's support," Mark-Viverito said of her plan to create a $1.4 million fund to pay bail for low-level defendants. "We are committed to making this happen. And we will find a way to do that."
De Blasio has said he wants some form of bail reform, but has declined to take a position on the proposal for a fund. The Council could potentially use its own cash to set it up in the upcoming city budget, since Mark-Viverito said it's already allowed under state law.
But Jim Quinn, the senior executive assistant Queens district attorney, slammed the idea at a Council hearing.
It would "endanger public safety by using city funds to release defendants with long criminal histories back into our communities," he said, adding it would also encourage defendants to skip out on court because they'd have no "financial stake."
He said the DA analyzed all misdemeanor cases for a week in March and found that only 6% of 700 cases, or 43 people, even had bail set. "Those defendants had an extraordinary number of prior arrests, prior convictions, pending cases and prior bench warrants," he said.
The group collectively had 478 prior arrests and 340 convictions — yet six weeks later, only eight of the 43 were still held on bail. The rest either paid or had their cases resolved.
Supporters of overhauling the bail system said the stats paint a different picture, where many low-level defendants are stuck in jail because they can't come up with meager amounts of bail money. They say that in cases where bail is set, 87% of defendants can't pay right away and nearly half never make bail.
The system has come under increasing fire, especially since the suicide of Kalief Browder — who spent three years at Rikers after an arrest at 16 for stealing a backpack, charges that were eventually dropped, because his family couldn't pay $3,000 bail.
"The recent tragic death of Kalief Browder has been a wake up call," Mark-Viverito said. "The bail system, as administered, is broken."
De Blasio administration officials said Wednesday they would spend $17 million to triple the number of seats in supervised release programs, adding 2,300 slots and bringing the program citywide.
Under such a program, a judge who would otherwise require bail can let a defendant out under the supervision of a non-profit agency, which requires them to meet conditions like frequent meetings with case managers.
A mayoral spokeswoman said it's "unacceptable that the size of a person's bank account" determines whether they're locked up, but did not take a position on the fund.
Among other proposals, one supported by Councilman Rory Lancman (D-Queens) would let defendants or their families pay bail online by credit card.
Some advocates want to scrap money bail altogether, as Washington, D.C., has done. There, virtually all defendants are either held because they're deemed a safety or flight risk, or let go without bail, said Cliff Keenan, director of the Pretrial Services Agency (source).
---