---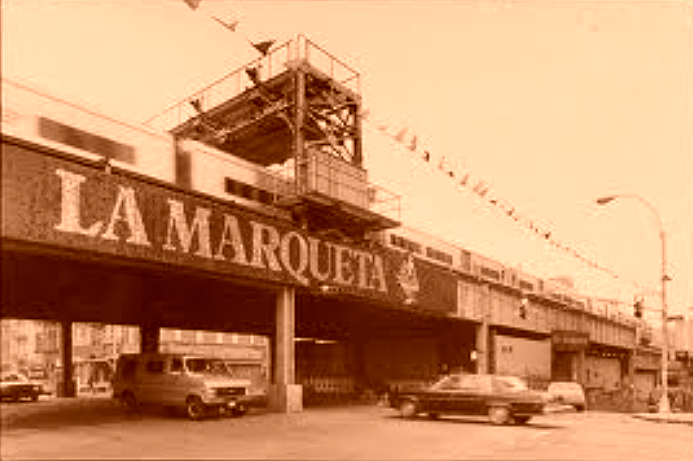 Governor Andrew Cuomo and Speaker Melissa Mark-Viverito announced the revitalization of La Marqueta, a commercial and cultural corridor spanning 110 th to 125 th Streets in East Harlem.  The project, coordinated between New York State and New York City, marks the robust expansion of this iconic and historic neighborhood landmark to include a vibrant food market, community open space, opportunities for  youth development, and vibrant cultural programming grounded in the neighborhood. 
"It is my expectation that La Marqueta will rise as one of the leading, unique markets in the Big Apple and that people will flock to East Harlem because they know there is no other place to grab the best pasteles, buy fine wine from the Finger Lakes and enjoy  rumbas ," said  Speaker Melissa Mark-Viverito .  "I want to thank Governor Andrew Cuomo, the New York City Economic Corporation, our partners in government and advocates for their commitment to revitalizing La Marqueta."
"El Barrio Youth Marqueta will provide young New Yorkers with access to high quality food, connect nutritious and fresh produce to underserved communities, and serve to stimulate the city's agricultural economy," said  Governor Andrew Cuomo .  "Initiatives like El Barrio Youth Marqueta demonstrate that children are the future and we have to do everything we can to make them stronger and healthier.  I would like to thank Mayor de Blasio and Speaker Mark-Viverito for their leadership in helping to restore this landmark to the East Harlem neighborhood."
State Agriculture Commissioner Richard A. Ball  said, "Governor Cuomo's commitment to bringing fresh New York State farm products to underserved communities is commendable, and El Barrio Youth Marqueta is just the latest example.  I've visited the site and see its enormous potential to transform the lives of youths in New York City and stimulate the state's agricultural sector.  Well done to all involved!"
"La Marqueta has been a cornerstone of this East Harlem community for decades—and now, the Mayor's Office, EDC, the City Council, and the State are all working together to help this jewel of El Barrio shine again," said  Deputy Mayor for Health and Human Services Lilliam Barrios-Paoli."This collaborative spirit represents the sort of neighborhood revitalization our administration is committed to.  Today, we are one step closer toward reaching one of our overarching objectives in reactivating La Marqueta: ensuring it is one of the largest and greatest sources of healthy, affordable food options for East Harlem residents.  Because when you have your health, all other things become possible."
In the FY 2015 budget, the New York  City Council allocated  $3 million to support opportunities for the commercial and cultural expansion of La Marqueta.  Speaker Melissa Mark-Viverito and the New York City Council worked in partnership with the State Department of Agriculture, Empire State Development, and the New York City Economic Development Corporation, to identify opportunities  to restore La Marqueta as a cultural and commercial hub in East Harlem. Features of the revitalized corridor include:
Creation of El Barrio Youth Marqueta, which will provide nutritious, sustainable food options and workforce development opportunities for youth in East Harlem.  The project, a partnership of New York State, New York City and non-profit GROW, will be completely operated by youth ages 16 to 24 who will be tasked with ordering products, identifying potential vendors, and cooking demonstrations.
Reopening of La Placita, a public plaza that serves as a social gathering place for the local community.  

Closed off for far too long, La Placita will now be open to the public and furnished with chairs, tables, and public Wi-Fi to encourage residents and visitors alike to use the newly-opened space and surrounding markets.
Opportunities for cultural events and programming that will highlight the rich diversity of art, history, music, and food in El Barrio.
Opportunities and support for small businesses, artisans, and vendors to bring thriving commerce to the La Marqueta corridor.
La Marqueta, located underneath the elevated tracks of the Metro North  railroad at 1590 Park Avenue, has been a cultural and commercial center for the residents of East Harlem for nearly 100 years.  For decades, it served as a location for residents across the city in search of foods they couldn't find anywhere else.  After a period of decline, a strong multi-agency commitment is driving the market towards vibrancy.  GrowNYC will operate the Market.  Since its inception in 1970, the organization has enhanced the quality of life for City residents through a number of initiatives, including Greenmarket Farmers' Markets and youth markets such as the one that will be operating in El Barrio.
Related Articles
---