---
In the scorching heat on Thursday, August 24th, 2023, the sprawling grounds of the USTA Billie Jean King National Tennis Center.
The Center was a buzz with excitement as fans, players, and other celebrity chefs accompanying Chef Melba like Chef Josh Capon, Chef James Kent, Chef David Burke, Chef Alex Guarnaschelli, Pat LaFrieda Chef Kwame Onwuachi, Chef Morimoto, Chef Ed Brown, and more gathered for the highly anticipated US Open of 2023.
But amidst the sea of tennis enthusiasts, a culinary superstar was making waves of her own. This year, the US Open had the privilege of hosting none other than the renowned Harlem Chef Melba Wilson.
Chef Melba, celebrated for her soulful creations at her iconic restaurant, Melba's in Harlem, had been invited to bring her culinary magic to the grand stage of the US Open. Her journey from the vibrant streets of Harlem to the prestigious grounds of the US Open was nothing short of remarkable.
As she stepped into the luxurious hospitality pavilion, Chef Melba couldn't help but feel a sense of awe and pride. She had always dreamed of showcasing her culinary skills on a grand scale, and now, she was here, ready to leave her mark at one of the most prestigious sporting events in the world.
For the duration of the US Open, Chef Melba curated a special menu that celebrated the diversity and flavors of Harlem's rich culinary heritage.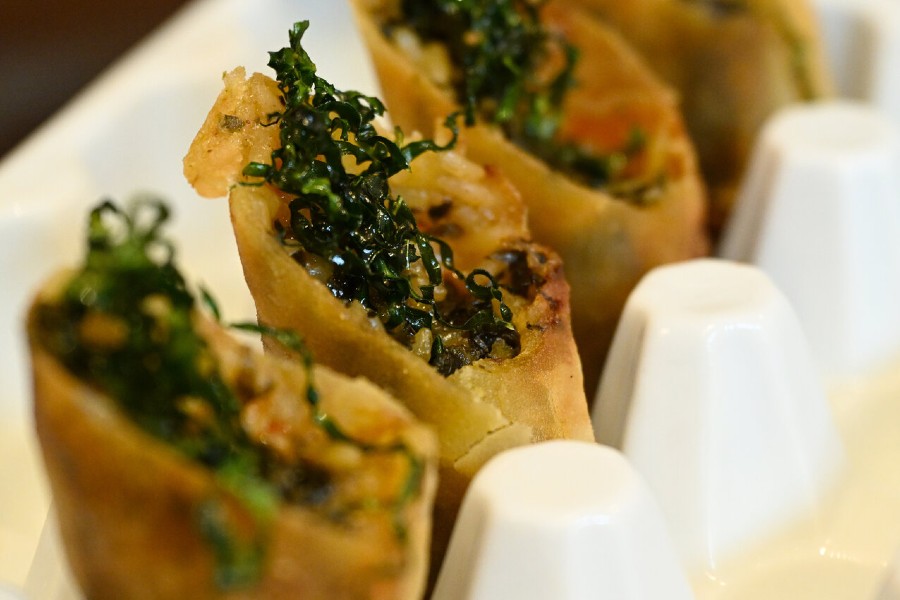 Her signature dish, was her simple yet yummy "Spring Rolls" were an instant hit among those who were lucky enough to taste. It was as if a piece of Harlem had been transplanted onto the tennis courts of Flushing Meadows.
But Chef Melba's contribution to the US Open extended beyond her delectable dishes. She was determined to share her knowledge and passion for cooking with the world much like she did with legend Billie Jean King.
Chef Melba's presence at the US Open added a new layer of excitement and flavor to the tournament. Her culinary expertise, coupled with her dedication to empowering the next generation of chefs from Harlem to Hawaii, left an indelible mark on the event.
As the US Open of 2023, Chef Melba Wilson brought a taste of Harlem to the world of tennis, inspiring both seasoned food lovers and other chefs who embrace the joy of cooking.
With a satisfied smile, Chef Melba knew that her time at the US Open had been a smash hit. And as those surrounding her clapped during the closing ceremony, she felt a profound sense of pride in being a part of this unforgettable chapter in her life and in the history of the tournament.
Photo credit: 1-4) USTA.
---