---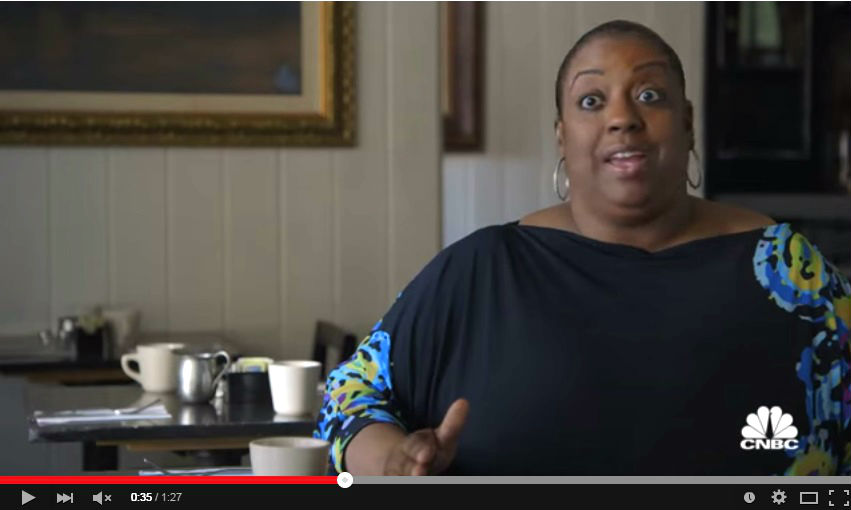 CNBC is on the verge of launching their latest reality show entitled, Consumed: The Real Restaurant Business, premieres on Wednesday, May 13th. The series chronicles a handful of restaurants in the ultra-competitive New York City restaurant scene, documenting their respective trials and triumphs. One of the restaurants featured is Harlem fave, Melba's the Harlem comfort food restaurant and neighborhood joint with national ambitions.
Consumed: The Real Restaurant Business is 8 one-hour episodes that follow businesses at a crossroads, fighting for their piece of a multi-billion dollar industry.
Here are some of the other restaurants included in the new show:
The Meatball Shop – Famed NYC hotspot and budding empire
Ann & Tony's – multi-generational restaurant in the Bronx struggling to fill seats
Vermillion – an upscale restaurant hoping to win over the critical NY food press with an expensive re-launch
The series follows the money as these hot and not-so-hot spots work tirelessly to make a place for themselves in the culinary capital of New York City.  Eating may be a pleasure, but making it in the New York restaurant scene is serious business.
Here's clip from Consumed: The Real Restaurant Business the episode:
Related Articles
---