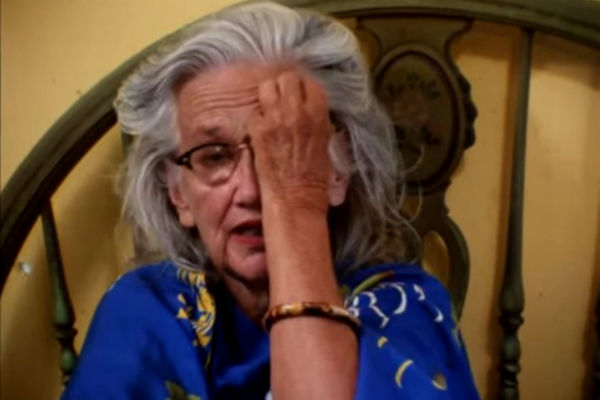 The Maysles Documentary Center, The Parrish Art Museum and Hamptons International Film Festival are proud to co-present a "site specific" conversation and excerpts from the cult classic documentary, Grey Gardens. 
Grey Gardens from 1976, Janus Films, 95 minutes, produced by Albert Maysles, David Maysles, and Susan Froemke; and directed by the Maysles, Ellen Hovde, and Muffie Meyer) at the Parrish Art Museum on Thursday, August 11th.
The movie reveals moments in time in the lives of the eccentric Beales, a mother and daughter who were related to Jacqueline Bouvier and lived in squalor in their 28-room East Hampton estate on Georgica Pond.
Panelists participating in the conversation include:
Harlem historian Michael Henry Adams (Harlem Lost and Found)
Grey Gardens subject Jerry "the Marble Faun" Torre
Grey Gardens editor and producer Muffie Meyers
Sara Maysles (daughter of Albert Maysles and co-author of the book Grey Gardens).
In addition, following a long-standing tradition at Grey Gardens screenings, audience members are invited to dress in costume as "Big Edie" or "Little Edie" Beale. The costume contest will be judged by Iris Apfel and Jerry "the Marble Faun" Torre. Prizes included limited edition Grey Gardens memorabilia including the original film poster and a new limited edition poster for this event, with art from Rebekah Maysles.
"Grey Gardens is a masterful documentary that captures the idiosyncrasies of an isolated family of renown living in the heart of the Hamptons but happily stuck in the past," said Andrea Grover, the Century Arts Foundation Curator of Special Projects at the Parrish. "The evening will be enriched by a panel of specialists and fans who respond to some of the most memorable moments in the film."
"Maysles Documentary Center is so excited to celebrate such an iconic film in such a creative way with HIFF and the Parrish, said Executive Director Erika Dilday. "Dressing up as 'the Edies,' bringing a little of our native Harlem to the Hamptons, its what I like to call 'all good!'"
The film shows the day to day existence of "the Edies" in conversation, singing, and dancing in their decaying mansion overrun with cats and occasionally raccoons. In 1971, after the Suffolk County Health Department inspectors cited myriad building violations in the house, Jacqueline Kennedy Onassis provided funds to have it cleaned and the violations rectified. The Maysles discovered the Beales in 1973, when they visited the house with Onassis's sister, Lee Radziwill, who wanted the filmmakers to create a documentary about her own storied youth in East Hampton. The Maysles decided instead to focus on the Beales. The film was screened at the 1976 Cannes Film Festival, and inspired a Tony-award winning musical and a 2009 Emmy Award-winning film by the same name.
Here's a teaser from the movie:
Edith Ewing Bouvier (1895 – 1977) was a socialite and amateur singer who lived and raised her children on the Upper East Side before relocating in the 1930s to Grey Gardens, where she lived with her handyman and her accompanist. Edith "Little Edie" Bouvier Beale (1917 – 2002) moved to Grey Gardens in 1952 at the urging of her mother. Erstwhile socialite, model, and cabaret performer, Edie was raised in high society, attending the Spence School and Miss Porter's School, making her social debut at the Pierre Hotel in 1936, and gaining entry into the exclusive Maidstone Club in East Hampton. As an adult living in New York, Edie harbored delusions of imminent stardom and potential marriages to the likes of J. Paul Getty and Howard Hughes. Her wardrobe nearly always featured her signature piece: a long scarf wrapped around her head and neck that has inspired many costumes of attendees at Grey Gardens screenings.
In Celebration of the 40th Anniversary of the Maysles Brothers' Classic
Staunch: A Grey Gardens Party
Thursday, August 11th, 5:00pm
---
---
5:00pm Edie Costume Contest and Parade Registration
5:30pm Edie Costume Contest and Parade
6:00pm Conversation and Screening of Excerpts from Grey Gardens
$10 | Free for Members
Includes Museum admission.
All who attend in costume will receive free admission.
Ticketing HERE
Thursday, August 11th, 2016
Parrish Art Museum, 279 Montauk Highway, Water Mill, NY, http://tinyurl.com/z4lqd4t
Related Articles