---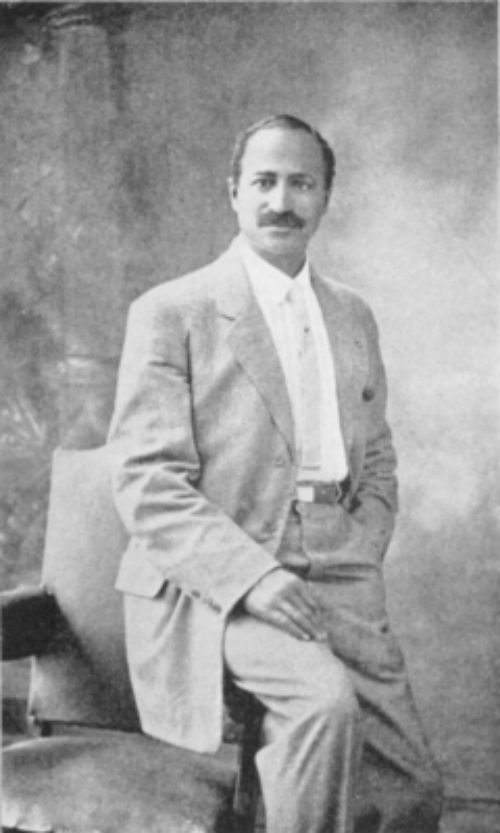 Matthew Alexander Henson, August 8, 1866 – March 9, 1955, was an American explorer who accompanied Rear Admiral Robert Peary on seven voyages to the Arctic over a period of nearly 23 years.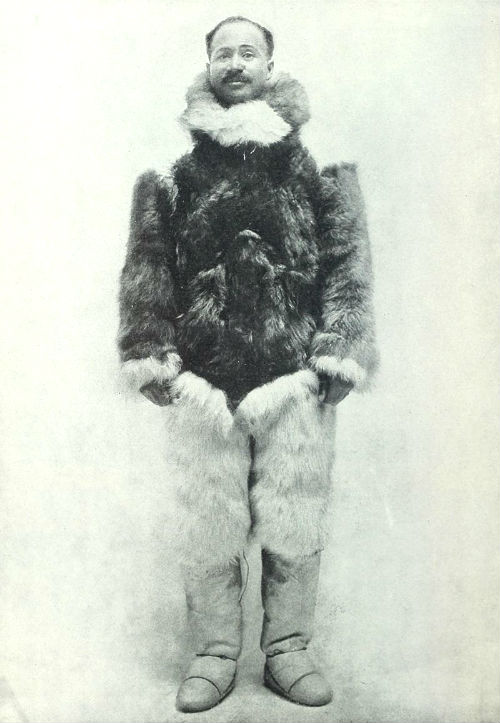 They spent a total of 18 years on expeditions together.
The Matthew Henson Residence in the Dunbar Apartments is a historic apartment residence at 246 West 150th Street, # 3F (on the south side of the street east of Frederick Douglass Boulevard) in Harlem, NY. It was designed by architect Andrew J. Thomas. former home to W. E. B. Du Bois, Paul Robeson, Asa Philip Randolph, Bill "Bojangles" Robinson and many others. It is part of the Dunbar Apartments complex, an innovative tenant-owned cooperative housing complex erected in the 1920s.
Matthew Henson was born in 1866 to free people of color in Maryland. He met Commander Robert E. Peary in 1887, who hired him for exploratory expeditions after learning of seagoing experiences he had as a teenager. Henson became an indispensable figure in the expeditions Peary led into the Arctic Ocean, assisting with the planning and logistics, as a translator with the local Inuit people, and frequently as a groundbreaker in the party's movements. The Inuit called him Mahri-Pahluk (Matthew-the Kind One). In 1909, as he was assigned the task of breaking trail in Peary's bid to reach the Geographic North Pole. Peary and Henson left Greenland by ship to begin their effort to reach the Pole. They were accompanied by 22 Inuit men and 17 Inuit women, 10 children, 246 dogs and 70 tons of whale meat from Labrador, Canada. Peary and Henson left their ship at Ellesmere Island in what is now Nunavut Territory, Canada and with a smaller party of four Inuit men, laid a trail of supplies to the Pole.  Peary became ill on the expedition and sent Henson ahead as a scout.  Henson proceeded to place the American flag at what he thought was the North Pole.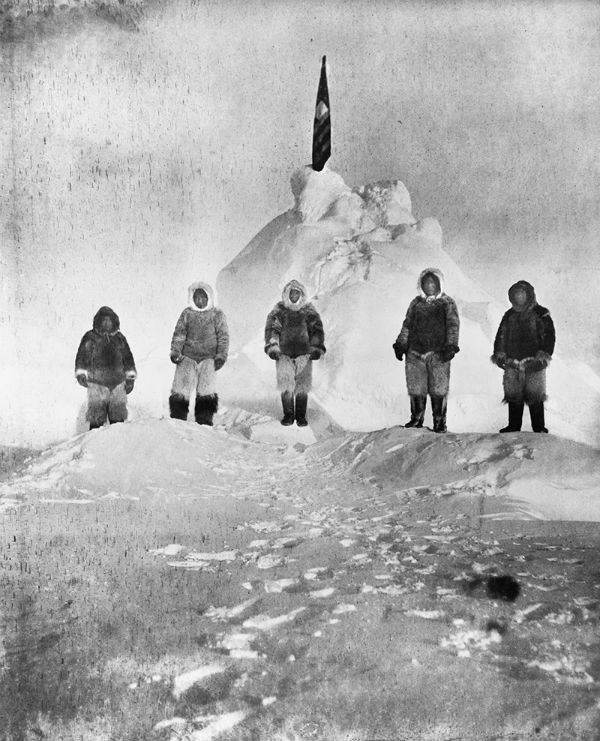 They finally achieved this goal on April 6th, 1909, Matthew Henson arriving first. Mr. Peary and their four Inuit guides, Egingwah, Ootah, Ooqueah, and Seeglo, became the first humans to actually stand at the top of the world – there Henson planted the American Flag.
In 1912, Henson wrote A Negro Explorer at the North Pole, a book that details his experiences on his journey, and in 1913, he was appointed clerk in the U.S. Customs House in New York City, New York by President Taft. Henson retired in 1936, and in 1944 he was awarded the Congressional Medal given to all of the members of the 1909 expedition. In 1947 Henson collaborated with Bradley Robinson on Dark Companion, Robinson's biography of Henson.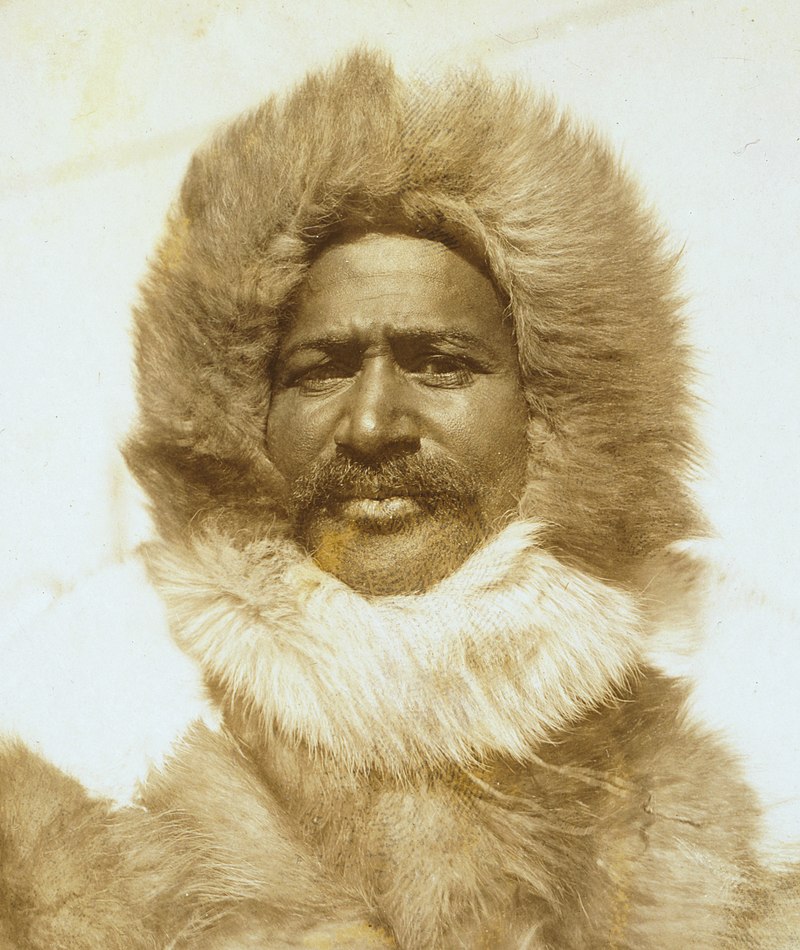 He was eventually honored with membership in The Explorers Club in 1937, and was lauded within the African-American community for his achievement, and has since been recognized at both national and state levels.
Henson lived in the Harlem until his death in 1955. At his funeral, he was eulogized at Abyssinian Baptist church in Harlem.
His residence was named a National Historic Landmark in 1975. A plaque marking his achievements is located outside one of the Dunbar building entrances.
In 1988 Henson was re-interred in Arlington National Cemetery near Peary's monument. Many members from his American family and his Inuit family (children he produced with Inuit "wife" Anauakaq) were in attendance.
In 1996, the U.S. Navy commissioned the U.S.N.S. Henson, a T-AGS 63 class oceanographic explorer ship, in honor of Matthew Henson.
In 2000, the National Geographic Society awarded the Hubbard Medal to Matthew A. Henson posthumously.
Henson is believed to be a brother of the great-great-grandfather of actress Taraji P. Henson.
---