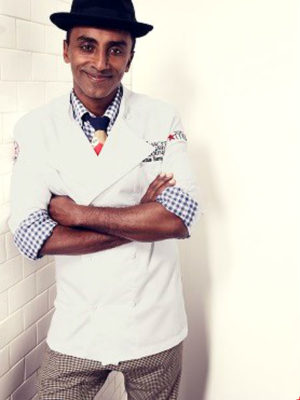 Eater reports that Manhattanites are starting to make the trek to Jersey City for excellent dining options thanks to glowing reviews like this one, ample parking and lower prices. Dining in New Jersey is the best it's ever been — and it's about to get even better with a handful of new restaurants debuting this fall in the Garden State. Here are four hot openings to watch for the fall season, some to come and some already open.
When Harlemite celebrity chef Marcus Samuelsson announced plans to open a new restaurant in Newark, fans of the chef rejoiced. Recently, the team announced that the highly anticipated project is called Marcus B & P — "B" is for bodega and beer while "P" stands for parlor, patisserie, and provisions. The team is still mum on the specifics of the new space and an exact opening date but reports have said that the opening will happen sometime in the fall. Diners can expect a menu of pizzas made in a brick-oven pizza and some of Samuelsson's signature items like fried chicken similar to the signature dish at his Harlem restaurant, Street Bird. Marcus B & P will open on the ground level of new apartments in the Hahne & Co. building in the Central Business District and will also have a full bar. 56 Halsey Street, Newark
Related Articles
---
VIDEO
---
"We re-imagine, recreate, and redeem cultural omissions and misrepresentations of Blackness, for the culture. ...." This post is made in partnership with British Pathé.