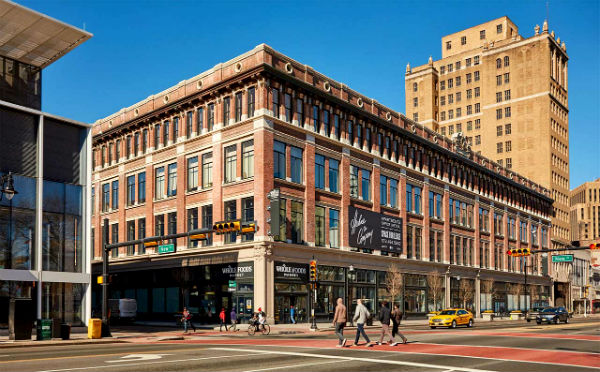 Late last year, celebrity chef Marcus Samuelsson announced that he would be opening a new restaurant in Newark, and some new details have emerged as to what exactly might be in the works with the project.
Pure Leaf Launches Content Series With Harlem Super Star Chef Marcus SamuelssonBev Net reports that celebrity Chef and Harlem business owner resident Marcus Samuelsson has partner…Jul 28 2017harlemworldmag.com
Samuelsson, is a Sweden-born James Beard winner who has published several cookbooks and appeared on programs like [easyazon_link identifier="B005XMDDOK" locale="US" tag="harlemworld-20″]Bravo's Top Chef[/easyazon_link] and [easyazon_link identifier="B00BBNPFRS" locale="US" tag="harlemworld-20″]Food Network's Chopped[/easyazon_link], is partnering with Ron Moelis of L+M Development for the Newark venture. The two became business partners at Harlem's acclaimed eatery Red Rooster back in 2013 and will be opening their Brick City restaurant in 2,250-square-feet of space in the Hahne & Co. building.
Jersey Digs has nailed down the location where the restaurant will open. It will be taking space on the Halsey Street side of the building in Unit 1H, which is accessible from the ground floor of the street and nearby a Barnes and Noble that opened in the building earlier this year. Permits are posted and some construction work has begun at the site.
Marcus Samuelsson: Puerto Rican Pastelillos RecipeBy Marcus Samuelsson This Puerto Rican savory pies are filled with meat, with a flakier dough than …Jul 22 2017harlemworldmag.com
Per a public notice, the company operating the restaurant is registered as Streetbird Newark LLC, a name similar to Samuelsson's Streetbird Rotisserie chicken kitchen that opened on Fredrick Douglas Boulevard in Harlem two years ago.  But the Newark restaurant will be doing business as Marcus B&P, a new concept.  The B in the name stands for bar, bodega and beer, while the P is short for parlor, patisserie and provisions.
Related articles
Related Articles