---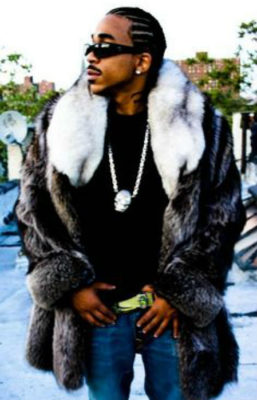 Hip-hop heads have been craving new music from Max B since the news broke last year about the waviest rapper's pending release from prison. Although he popped up on Kayne West's The Life Of Pablo, it seems like we may receive a new verse from the Harlem rapper by the end of May.
Last night, April 24, 2017, French Montana called into Funk Flex's show on Hot 97 with Max B on the line from prison to give us an update on his release. "Yea man," Max replied after Flex asked him if he's coming home soon. "God is good brotha. I'm working on it. Miss y'all out there."
No, Max didn't offer any dates to get us excited for, and with good reason. The infamous rapper accepted a plea deal last year, which dropped his previous charges down to aggravated manslaughter. The earliest Max could be released with good behavior is two years, but worst case scenario his maximum time left in the box is about six years.
While we're all waiting for the Wave God to finally return home, French is getting a head start on his partner-in-rhyme's homecoming shenanigans with a major club party, and brand new music. After Flex and French discussed Max's honorary event, the "Unforgettable" rapper revealed that he plans to drop his brand new track with Max B which also features The Weeknd and producer Harry Fraud. "Hold on Flex," French said. "I'm 'bout to tell you now. Max B, French Montana, The Weeknd, produced by Harry Fraud. Dropping last week of May."
We're not even done with April, but we already can't wait for the end of May, 2017. Surf the wave and check out French Montana and Max B's three-way phone call with Funk Flex below.
Here's the video:
---