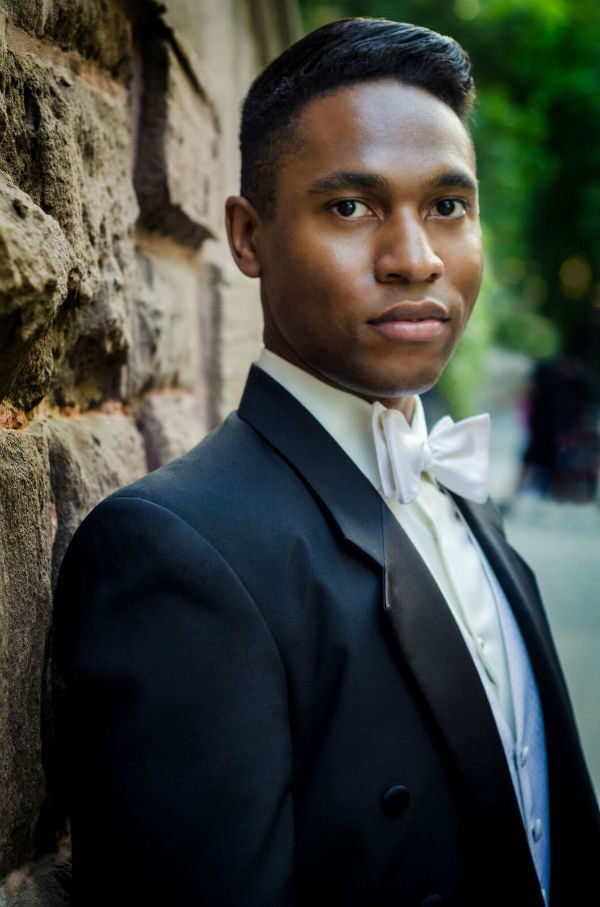 Hailed as "one of the great amateur choruses of our time (New York Today) for its "full-bodied sound and suppleness (The New York Times)," The Dessoff Choirs, with soloists and orchestra, opens its 92nd season at Alice Tully Hall. For one night only, Dessoff presents We Remember including Mozart's Requiem and contemporary choral works reflecting on the lives of President John F. Kennedy and Dr. Martin Luther King, Jr., and paying tribute to composer Steven Stucky, a champion of new music.
This season-opening concert embodies Dessoff's mission of linking the old with the new by exploring this country's most poignant moments alongside adventurous, contemporary works," says Malcolm J. Merriweather, Dessoff's ninth Music Director. Dedicated to presenting traditional works of the choral music canon with pieces by today's top composers, We Remember pairs Franz Beyer's reorchestration of Mozart's Requiem (1791) with Steven Stucky's Him, Earth (2012) and Whispers (2002), and the world premiere of the orchestrated version of In Honor of Martin (2016), by composer/organist David Hurd. "This concert is rather auspicious. I am honored to be taking the podium for the first time as Dessoff's Music Director on what would have been Steven Stucky's 69th birthday."
The concert begins with an homage to Steven Stucky (1949-2016), a Pulitzer Prize winner and one of America's most highly regarded composers. Stucky's American identity is reflected in his music's style, subject matter and sense of place. In Take Him, Earth, Stucky commemorated the 50th anniversary of John F. Kennedy's assassination by assembling a group of texts associated with JFK in some way, but that also stand alone as a more general eulogy. For instance, there are a few lines from the early Christian burial hymn that begins "Take him, Earth, for cherishing" — lines that were earlier set to music by Herbert Howells in his classic motet commissioned for Kennedy's memorial service in 1963. In Stucky blends fragments of William Byrd's "Ave Verum Corpus" and an ethereal setting of Walt Whitman's poem "Whispers of Heavenly Death." According to Stucky, "in both the Whitman and the Byrd, thoughts and images of death are so transmuted by the power of great art that the result is not sadness, but instead a kind of mystical exaltation. This is a blessing that we need more than ever in our own time."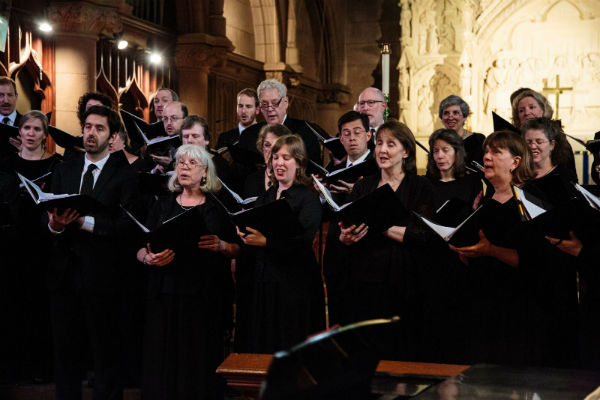 Dessoff continues its program of remembrance with the world premiere of the orchestrated version of David Hurd's five-movement work In Honor of Martin, in memory of Martin Luther King, Jr. Known for his bold, visceral musical ideas, Hurd (b. 1950) is one of the world's most visible and successful classical organists who is African-American. For more than three decades, he was Professor of Sacred Music at The General Theological Seminary of the Episcopal Church. He was recently appointed Director of Music and Organist at the Church of Saint Mary the Virgin in Times Square.
The concert concludes with a full-blooded performance of Requiem in D Minor by Wolfgang Amadeus Mozart (1756-1791). Legend has it that Mozart wrote his requiem mass in premonition of his own death. The Requiem has been performed at the funeral services of Joseph Haydn, Frédéric Chopin, and President John F. Kennedy; the bicentenary of Mozart's death on December 5, 1991; and for the victims of the Siege of Sarajevo in 1994. The last time Dessoff performed the Requiem was 15 years ago in October 2001 following the September 11th attacks under the direction of Kent Tritle, The Dessoff Choirs's sixth music director.
Monday, November 7, 2016, at 7:30 p.m.
$45-75. To purchase
Alice Tully Hall, Lincoln Center, 1941 Broadway at 65th Street, New York City, New York, New York, 212.721.6500, dessoff.org
Related Articles
VIDEO
---
Harlem Cultural Archives is a donor and foundation-supported Historical Society, Its mission is to create, maintain and grow a remotely accessible, online, interactive repository of audio-visual materials documenting Harlem's remarkable and varied multicultural legacies, including its storied past as well as its continuing contributions to the City and State of New York, the nation, and the world.
Support Harlem Cultural Archives
and
click here to get more Harlem History
, Thank you.