---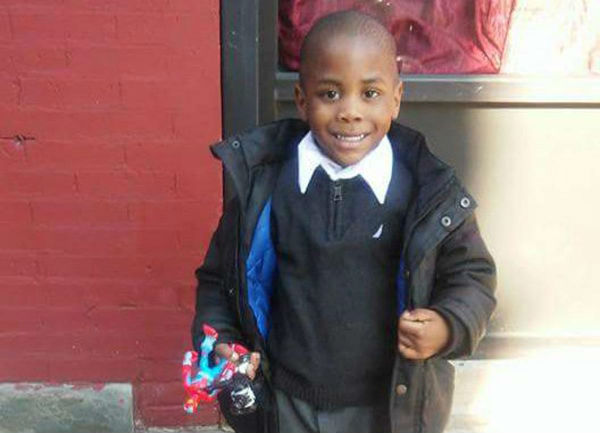 The city Medical Examiner has ruled that the 6-year-old Harlem boy who died Sept. 26 was murdered, and his death was caused by fatal child abuse syndrome.
Little Zymere Perkins's body was a roadmap of pain and suffering, including fresh injuries and old scars from being beaten repeatedly. He was declared dead at Mount Sinai St. Luke's Hospital.
"This cause of death means that the child had evidence of acute and chronic abuse and neglect that ultimately led to his death," Julie Bolcer, a spokeswoman for the city Medical Examiner said.
 The boy's mother, Geraldine, 26, and her boyfriend,
Rysheim Smith
, 42, were arrested on child endangerment charges that could be upgraded to murder.
After her arrest, Perkins told police that since January, her boyfriend regularly beat Zymere with his fists and a broomstick and picked the child up by the neck.
Last week, the Administration for Children's Services suspended an assistant commissioner, a borough commissioner and two other top officials in the agency's general counsel's office for dropping the ball on the investigation.
Prior to that, five others were placed on modified duty. The Daily News identified them as Nitza Sutton, Alanna Davis, Frances Okeke, Lydia Rosado and Renee Lawrence.
Sutton, 48, a child protective specialist, closed Zymere's case after just 12 days this past April when she learned she was getting promoted from investigator to supervisor – even though she took photos of injuries on the boy's body, according to child welfare sources who saw the his file.
Between the summer of 2015 and April, ACS investigated five abuse and neglect complaints regarding Zymere, but took no steps to remove him from the hellish home.
The child was remembered at a funeral funded by the city.
Related Articles
---